January 2015 marks the inaugural Salon d'Or, Goal's reader poll to decide which active footballer has the best haircut.
To save you the hassle of looking up every wacky on-pitch hairstyle in 2014, Goal has enlisted celebrity hair stylist Daniel Johnson to decide on a 20-man shortlist, and give his view on all the different looks.
And, as the personal stylist of the likes of Mario Balotelli, Wayne Rooney and Gareth Bale, Daniel is well qualified to pass judgement.
"I'm an international celebrity hairstylist who travels around the world looking after the richest athletes, musicians and businessmen," Daniel told Goal. "In addition to many Premier League and international footballers, I have worked with several boy bands, X Factor, MTV, and ITV, plus Braun and other brands.
"Most of my business comes from footballers such as Gareth Bale, Wayne Rooney, Mario Balotelli and Jermain Defoe – and a lot of them go viral, particularly Balotelli's.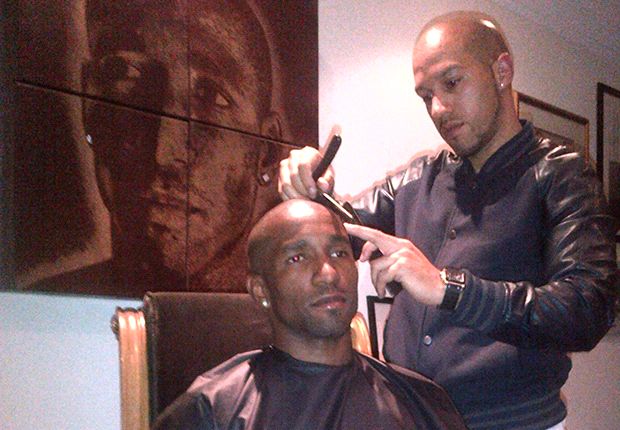 "I did Bale's haircut when he signed for Real Madrid, which gave 1.6 million stylists and barbers new work – that hairstyle has been trending for a year and a half!"
Footballers are seen as role models for boys and young men, and many fans copy the hair and fashion picks of their idols.
Hairstyles may seem like an unusual parameter in the quest for sporting excellence, but Daniel explains why a fine coif is so important to a top footballer – and it's all about confidence.
"My hairstyles are designed to give men confidence, which is important when their job is in the public eye.
"Whether on the red carpet, live television or the pitch, a strong hairstyle boosts self-image and expresses personality. These high-achieving men are perfectionists in every part of their lives, and they want to look sharp, whether it's a football match, an advertisement or the boardroom."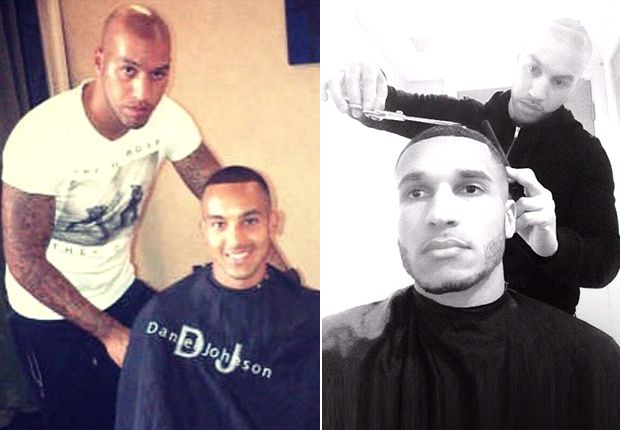 There are many top stylists who trim the hair of footballers, models, actors and other celebrities. But in Daniel's case, players form his bread-and-butter, because he sees them regularly and on their own terms. As such, he is uniquely qualified to judge.
"The reason [footballers] come to me is that I have a unique, personalised service, and we have more in common than other stylists. Many hairdressers trimmed David Beckham's hair once and dined out on it for years.
"But I cut the same players' hair week-in, week-out – in their homes, at their hotels, training grounds, wherever they want. They know me, and trust me – I even went out to the Euros as I work with England, France and Italy players.
"I feel proud when I see my work on TV, and especially when a player I have styled does well – I cut Erik Lamela's hair hours before he scored that Rabona for Tottenham!"
Daniel is looking to branch out now, with big plans for 2015 that could see him cut hair at a salon near you. He in launching a
new range of men's hair products in the UK, New York, Milan and the Middle East
, and will open new salons in Milan and Dubai.
"Biggest of all is an upcoming TV show launching in February, giving an insight into how the life of a celebrity hairstylist works," Daniel added.
But as far as you the fans are concerned, it is all about the Salon d'Or. Who will you vote for?
Salon d'Or style consultant Daniel Johnson is an international hairstylist who specialises in footballers. You can visit his website here, check out his range of products, follow him on Twitter and Facebook, check in with his management and check out his pics on Instagram.