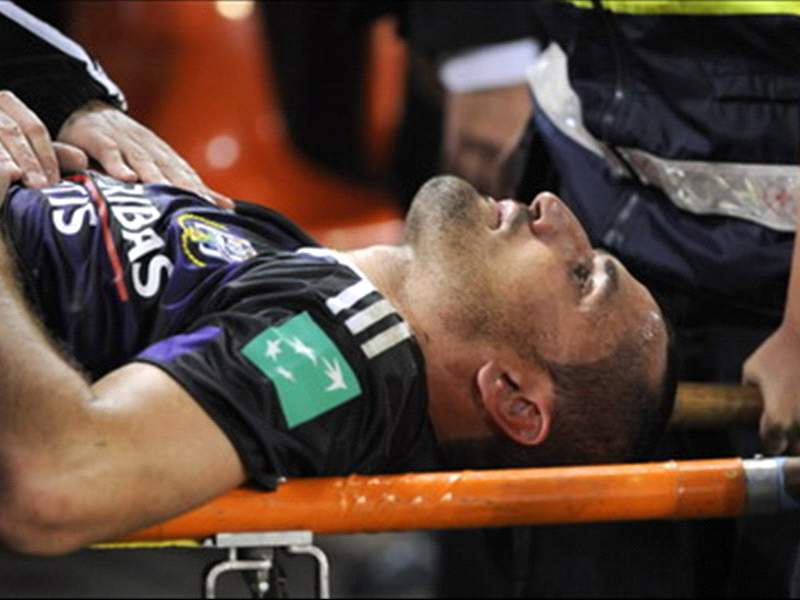 Highly rated
Anderlecht
defender
Marcin Wasilewski
is facing at least twelve months on the sidelines after he suffered a horrific leg injury against Standard Liege on Sunday.
An incident in the 24th minute of the 1-1 Jupiler League draw saw the 29-year-old right-back's lower leg broken after a reckless challenge by Standard midfielder Axel Witsel, who was subsequently sent off for the tackle.
Wasilewski underwent temporary surgery on Sunday night on multiple open fractures of the calf and tibia and faces a further operation later this week.
"The medical team cleaned the open wound as well as possible. That is, because of the nature of the injury, there is a high risk of infection. Therefore, Marcin will be given antibiotics during the next few days. The purpose of that treatment is to make sure that he can be operated on definitively in the course of this week," Louis Kinnen, head of Anderlecht's medical staff, told
Sporza
.
Witsel's hefty challenge has resulted in furious reactions throughout Belgium and the young midfielder probable faces a long ban for his misconduct on the pitch.
Stefan Coerts, Goal.com