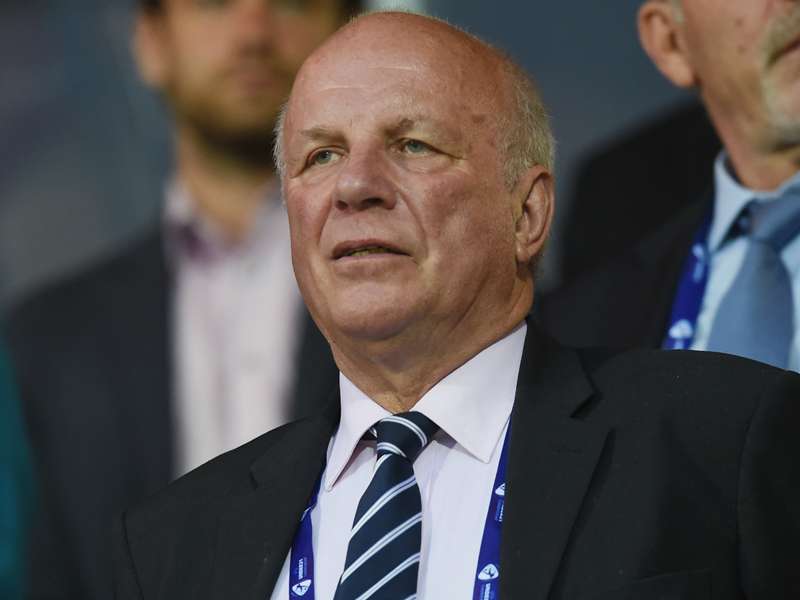 Appointing Fifa presidential candidate Sheikh Salman bin Ebrahim al-Khalifa would send the wrong message, according to Football Association chairman Greg Dyke, who has backed Gianni Infantino for the top job.
Dyke said he would oppose Salman when voting takes place in Zurich on February 26 due to allegations Bahraini pro-democracy footballers were tortured in 2011.
Salman has strongly denied those claims but Dyke does not want to see the Asian Football Confederation (AFC) president or anyone else from Bahrain heading world football's governing body, as he confirmed the FA's vote for Infantino to succeed Sepp Blatter.
"I personally have a problem with Sheikh Salman," Dyke said. "I don't think anyone from Bahrain should be president of Fifa.
"Given what has happened in Bahrain in recent years, given their attitude to human rights, there is no doubt that footballers in Bahrain were put in prison and tortured because they didn't agree with the regime.
"I'm quite happy to accept the Sheikh wasn't part of that, but he still comes from Bahrain and I just think that is completely the wrong message for world football.
"It [the Fifa presidency] is a tough job for whoever wins because what you really need is a reform programme. A reform programme is much more important than who the president is."
Of Infantino, who is one of five candidates alongside Salman, Prince Ali bin al-Hussein, Tokyo Sexwale and Jerome Champagne after Michel Platini was suspended for eight years, Dyke added via the FA's official website: "We decided that we would back Gianni Infantino.
"We did what we promised we would, I spoke to every candidate either in person or on the phone.
"We were impressed by Gianni. We were also impressed by Prince Ali, but in the end we decided to go with the Uefa candidate."