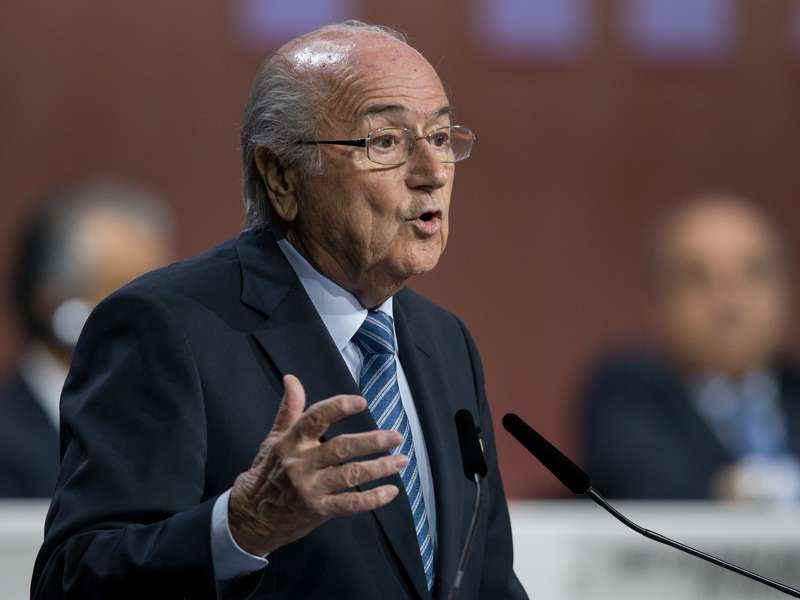 KNVB (Royal Dutch Football Union) CEO Bert van Oostveen says football's "smaller nations" should form their own organisation after slamming their influence on the re-election of Sepp Blatter as Fifa president.
The 79-year-old beat challenger Prince Ali of Jordan on Friday, meaning he will be serve for a fifth term, despite a host of leading Uefa nations voting against the incumbent.
Fifa's voting system means each nation carries the same weight, regardless of a country's standing within the game.
As a result, Blatter retained his presidency thanks to the backing of multiple smaller countries.
Van Oostveen said: "This can't go on. With all the respect to everyone that's here today: it is always the small countries that create the majority. But it is countries like France, Germany, England, Spain, Portugal, Netherlands - and a lot more - that are making the global football big.
"They should have to take a blank sheet and create a new Fifa organisation with each other. I know that outside Europe, in America, Canada, Australia and a few countries in Asia, people think like this.
"There are no concrete plans. The only thing I can say is that this can't go on. This system is rotten. We have to continue our protest."
Van Oostveen did not dismiss the idea of pulling out of the 2018 World Cup in Russia and even hinted breakaway nations could form a brand new tournament.
"A boycott of the World Cup in Russia? I don't exclude anything at this moment. But it only has an impact when you take action as a collective. Then you will make a serious statement.
"A separate tournament away from the World Cup is an extremely interesting thought."
Blatter has been urged to step down by Uefa president Michel Platini and Portugal legend Luis Figo after Fifa became embroiled in two serious criminal investigations earlier this week.
On Wednesday, US authorities arrested seven Fifa officials in Zurich, while a further 14 were indicted on suspicion of corruption and bribery.
A separate investigation launched by Swiss officials will investigate the bidding process for the 2018 and 2022 World Cups.
addResponsivePlayer('1wn75vfostk4e1313yu1kkgfaz', '90c3f911c1684c4f96b53843751b4bb7', '8ynvvaqnsdar1mcpxl20lj901', 'perf1wn75vfostk4e1313yu1kkgfaz-8ynvvaqnsdar1mcpxl20lj901', 'eplayer40', {age:1429631048000});