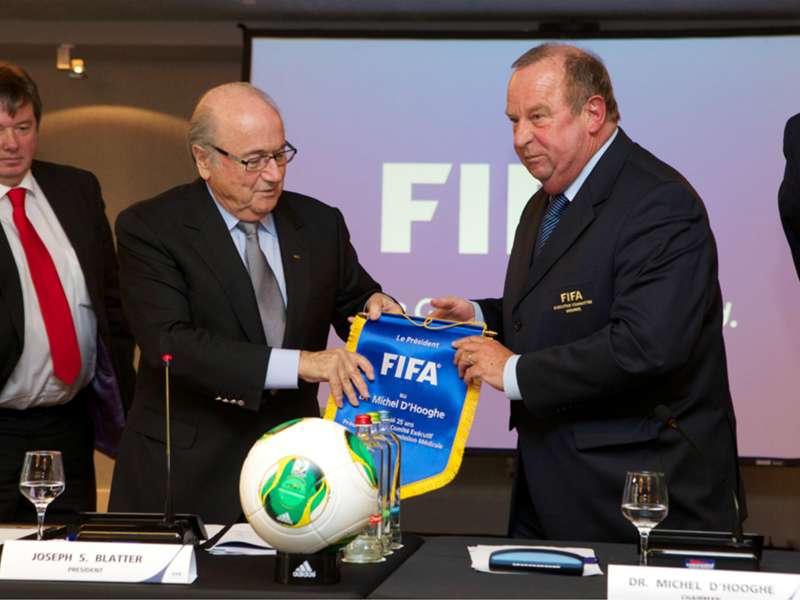 By Peter Staunton

Fifa medical committee chairman Michel D'Hooghe has revealed plans for three-minute stoppages to treat players with suspected concussion.

D'Hooghe, a member of Fifa's Executive Committee, revealed the proposal on Tuesday at the SoccerEx Global Convention in Manchester.

The Belgian stated that any player suspected of suffering concussion would only be permitted to continue with the "green light" of the team doctor.

"When there is a suspected concussion, we will order the referee to stop the game for three minutes to give to the team doctor the chance to evaluate medically the position of the player," he told the convention.

"The team doctor must have a chance to talk to him and to conduct a neurological examination. The referee will only allow the player to continue playing with the green light of the team doctor - no one else."

D'Hooge claims his proposals already have widespread support and he will take up the issue at Uefa level as well as with the Fifa Executive Committee.

"We came to a statement which I have proposed on September 1 to the medical committee of Uefa and that was approved unanimously," he said. "That will go next week to the executive of Uefa, the week after to the medical committee of Fifa and hopefully, on Stepember 25 to the Executive Committee of Fifa."

The announcement comes in the wake of the World Cup in Brazil, where five players suffered potentially concussive blows, including Germany's Christoph Kramer in the final against Argentina.