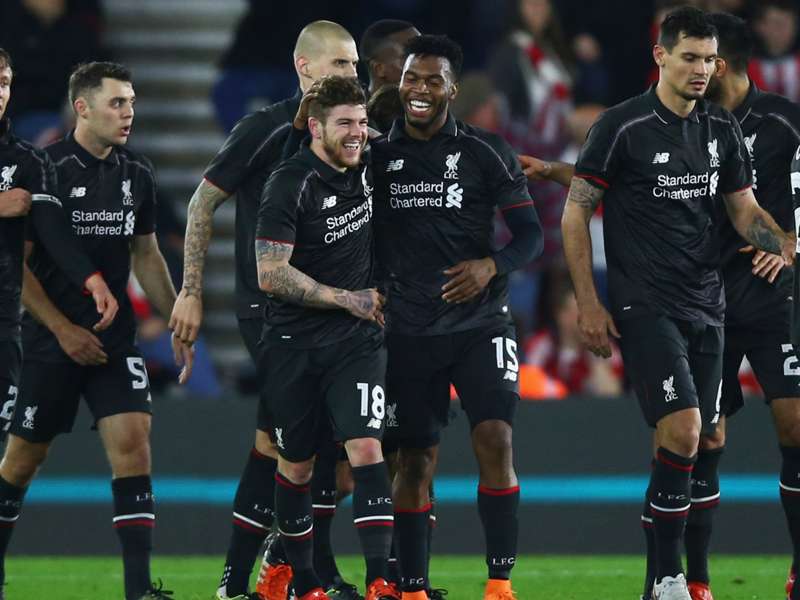 Liverpool's
Alberto Moreno has admitted
Jurgen Klopp's
training sessions sometimes lack the fun factor - but there is no denying they are paying dividends.
The Anfield side crushed Southampton 6-1 to take their place in the semi-final of the League Cup, while they have also closed the gap on Premier League leaders Manchester City in recent weeks.
And Moreno affirmed that the former Borussia Dortmund boss had made the difference with a new approach to preparation.
"With Klopp the training sessions are all about tactics, in order to have the team well-positioned on the pitch, and to know how and when to press," he told
COPE
.
"He doesn't do games or things like that. It's all tactical. It's what he likes and what we work. In England there are many matches, so there is not enough time to work a lot but in each training sessions he is looking for that.
---


READ MORE

| Sturridge joins Liverpool party
---
"The truth is that the training sessions are a bit boring for the players, but then they are the ones that give results on the pitch.
"I like his style, being aggressive because it fits with my style. I love it, pressing, steal the ball and go quick on the counter-attack with 11 guys running. I love it."
Liverpool lie just six points shy of Manuel Pellegrini's men at the top, and the Spaniard believes they have a real chance of delivering silverware.
"Right now I think we can fight to win the Premier League title," he said.
"We are in a very good moment and the rivals who are above us are dropping points. It can happen [winning the title].
"I am not saying 100 percent that we are going to win it but we can fight for it."