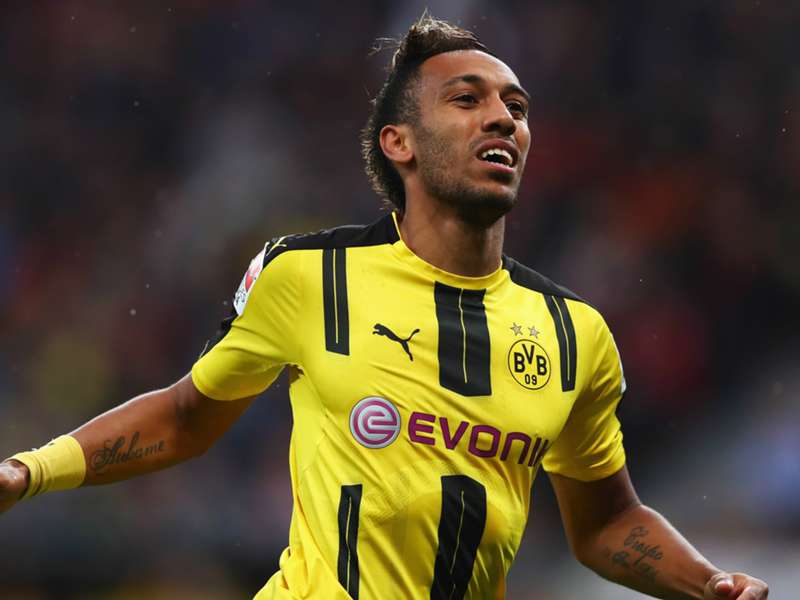 Borussia Dortmund's Pierre-Emerick Aubameyang is 'definitely a world class striker' according to Euro 2016 Golden Boot winner Antoine Griezmann.
The Gabon international has 15 Bundesliga goals in 12 games for Dortmund, and Atletico Madrid forward Griezmann believes he is one of the best goalscorers in world football today.
Firmino's bizarre anti-Arsenal clause
Griezmann admitted that he always watches Dortmund whenever he gets the chance, because he is guaranteed to see goalscoring action - especially from 'world class' Aubameyang.
"As soon as a Borussia game comes on TV, I look at it, because with this team I have the guarantee that it will not be boring," the Frenchman told Reviersport.
"I prefer games with many goals. BVB always plays spectacularly. Last season, my brother visited the game at the invitation of Pierre-Emerick Aubameyang in Dortmund. He was simply thrilled: with the mood, the stadium and the game.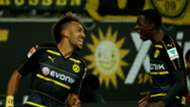 "He is definitely a world class striker who has an incredible consistency in his game. Over the past few months, he has developed steadily. With him, you always realise that he is happy on the pitch."
Griezmann has also tipped fellow France international Ousmane Dembele for big things. The 19-year-old made his senior debut in September against Italy, coming on for Griezmann in a 3-1 friendly win.
Hummels was 'close' to joining Man Utd
The Atletico forward was impressed with what he has seen so far from Dembele, who moved to Dortmund from Rennes in the summer, and already has become a first team player at Westfalenstadion.
"Ous is a very, very big talent," Griezmann continued. "I have already noticed this with a few training sessions with the French national team.
"Technically, he is very strong. If he continues to work hard and remain humble, he will become a very big player.