---

COMMENT
---
Borussia Dortmund announced on their official website on Tuesday morning that Mats Hummels, their captain and veteran of two Bundesliga title wins, will quit the Westfalenstadion at the end of this season and move to Bayern Munich.
Borussia Dortmund
's star player leaving for
Bayern
- we've become accustomed to hearing those words. It happened in 2013 with
Mario Gotze
, in 2014 with
Robert Lewandowski
and it's happened again.
The split comes after a bitter couple of weeks during which Hummels denounced Dortmund's initial statement that he was intending to leave for Bayern as "shitty". He was the subject of booing and chanting as well as accusations from the terraces of "abandoning ship" during his first home game following the news that he would be gone.
It's been a undignified end to his career at Dortmund and the emotion will only intensify when he lines up in yellow for the final time against Bayern on May 21 in the DFB-Pokal final.
It is a wearingly familiar tale and another dagger to the hearts of Dortmund fans. They still haven't forgiven Mario Gotze for the manner of his €37m departure three years ago. Banners requesting the World Cup winner to "p*ss off" at the recent match against Werder Bremen suggest they're in no hurry for a reunion either - despite Gotze's travails at the Allianz Arena and rumours of an imminent departure.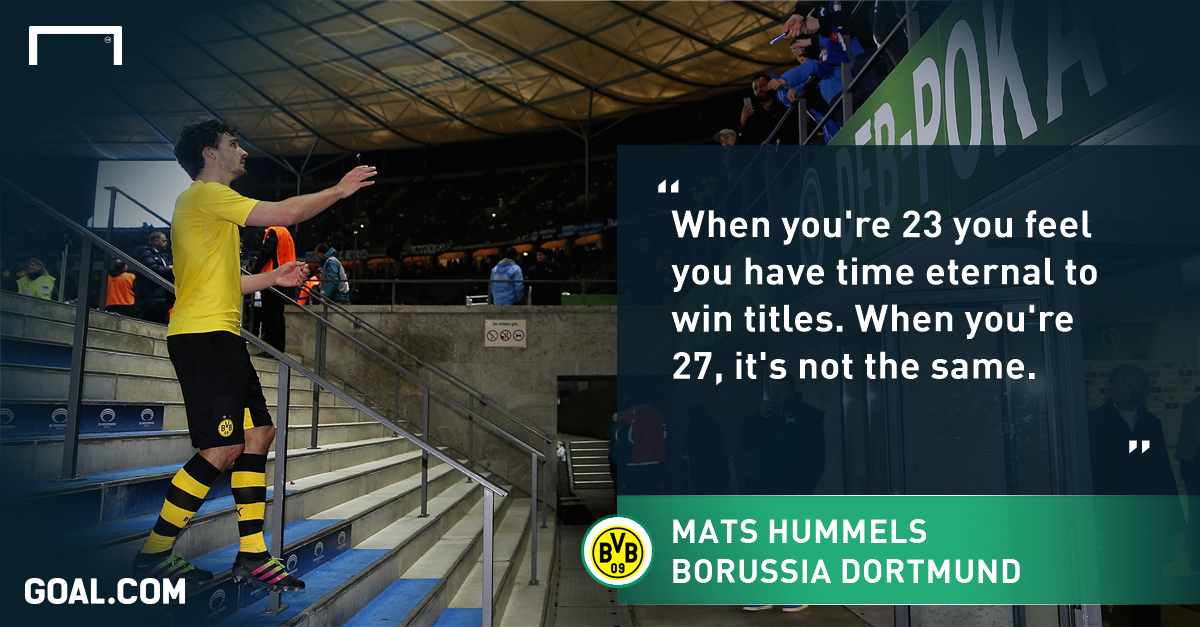 ---


READ MORE

|
Hummels wants to join Bayern Munich
---
To them, this might be worse. Hummels is the club captain; here is a player who has said in the past: "I would prefer one Champions League title with Dortmund to six with another club." No prizes for guessing who that other club was that he had in mind. He, too, was the one leading the chorus of criticism when Gotze left.
Hummels has, however, changed his tune. He said last month that he spent half an hour every night before sleeping thinking about his plans for next season. He made reference to the fact that, at 23, he thought he would have a long career ahead of him in which to win titles. Dortmund are without a significant trophy since 2012 though and Hummels has had enough.
While the defender will be heavily criticised for his change of opinion, this should be read less like treachery and more like a homecoming. It's logical. Bayern stand accused, justifiably, of picking off the Bundesliga's best talents year after year. There is no doubt that they do. This one, however, is a more complex case.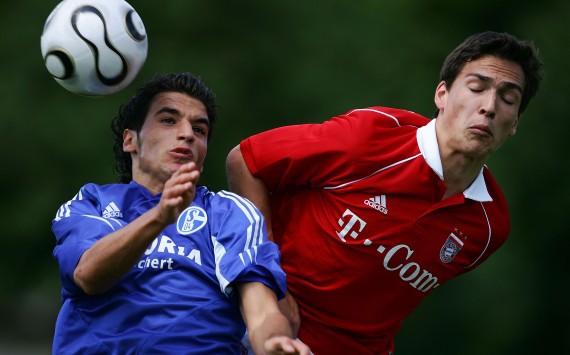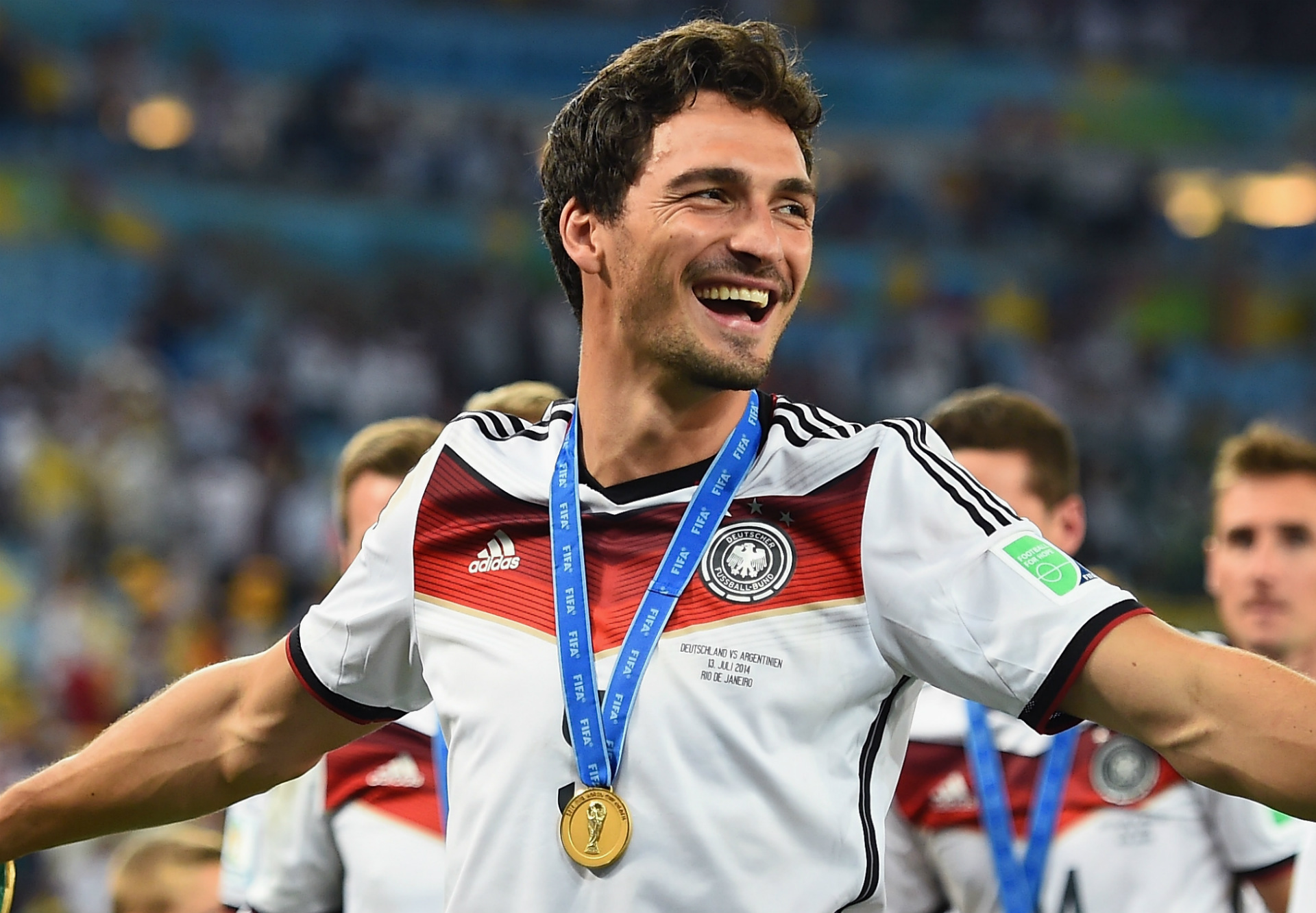 Hummels might well have been the standard-bearer of the Jurgen Klopp regime and beyond since first arriving on loan in January 2008 but he is a Bayern boy through and through. He was a schoolboy at the club; associated with them for 15 years in all and playing twice for the first team before moving to Dortmund. It is only natural that a sportsman would have the desire to succeed where he once failed.
Hummels has plenty of family in and around the Munich area and his wife is known to favour life in the city. His father Hermann, who now acts as his son's agent, was a youth co-ordinator at the Munich side until 2012. While there has been bad blood between the family and the club since his departure, relations are very much on the up again.
He will be playing alongside national team colleague Jerome Boateng in defence under new coach Carlo Ancelotti as well as numerous other Germany team-mates. The time is right and the circumstances fit. The Bundesliga champions have had weaknesses exposed in Hummels' central defensive position over the past two seasons. Medhi Benatia is inadequate and Holger Badstuber is rarely fit. Hummels is one of the few players in the world who could actually improve the first team.
He is 27 now and two things featured in his thinking prominently - time and titles. He probably has one more long-term contract's worth of world class football left in him and he hopes that it will be laden with trophies... in the red of Bayern that he always dreamed of, if not the yellow of Borussia Dortmund.