---
COMMENT
---
Less than three months after he replaced Roberto Mancini at the helm, Frank de Boer's reign at Inter has come to an end. Incredibly, it seems to have taken longer than expected. His departure seemed imminent for weeks before the Serie A side confirmed his contract had been terminated on Tuesday morning.
Saturday's 1-0 defeat to Sampdoria was the final straw for the board. Their fifth league defeat of the season, it leaves the Nerazzurri sitting 12th in the Italian top flight, 13 points behind leaders Juventus and just nine above bottom placed Crotone. Meanwhile, they are bottom of their Europa League group after three games, though Southampton and Hapoel Be'er Sheva are just one point ahead, while Sparta Prague sit three points above them.
At the start of November, Inter's season is practically dead already, and the board have spoken: It's all Frank de Boer's fault.
In football, the coach is always the one who pays the consequences for poor form, but Italian clubs tend to be more eager to dismiss them than most other countries, and Inter are typical in that sense. De Boer is the ninth coach they have had since Mancini's departure in 2008 and the eighth since Jose Mourinho won the treble in 2010.
The Dutchman joined with the intent of putting together a new team and turning the San Siro club into a force of Italian and European football once again. The former Ajax, Barcelona and Netherlands star had a lot to play with. Joao Mario, Gabriel Barbosa, Antonio Candreva and, after making last season's loan deal permanent, Stevan Jovetic were all purchased at considerable expense, while last season's purchases of Geoffrey Kondogbia, Ivan Perisic and Miranda are further examples of the improvements Inter have made recently.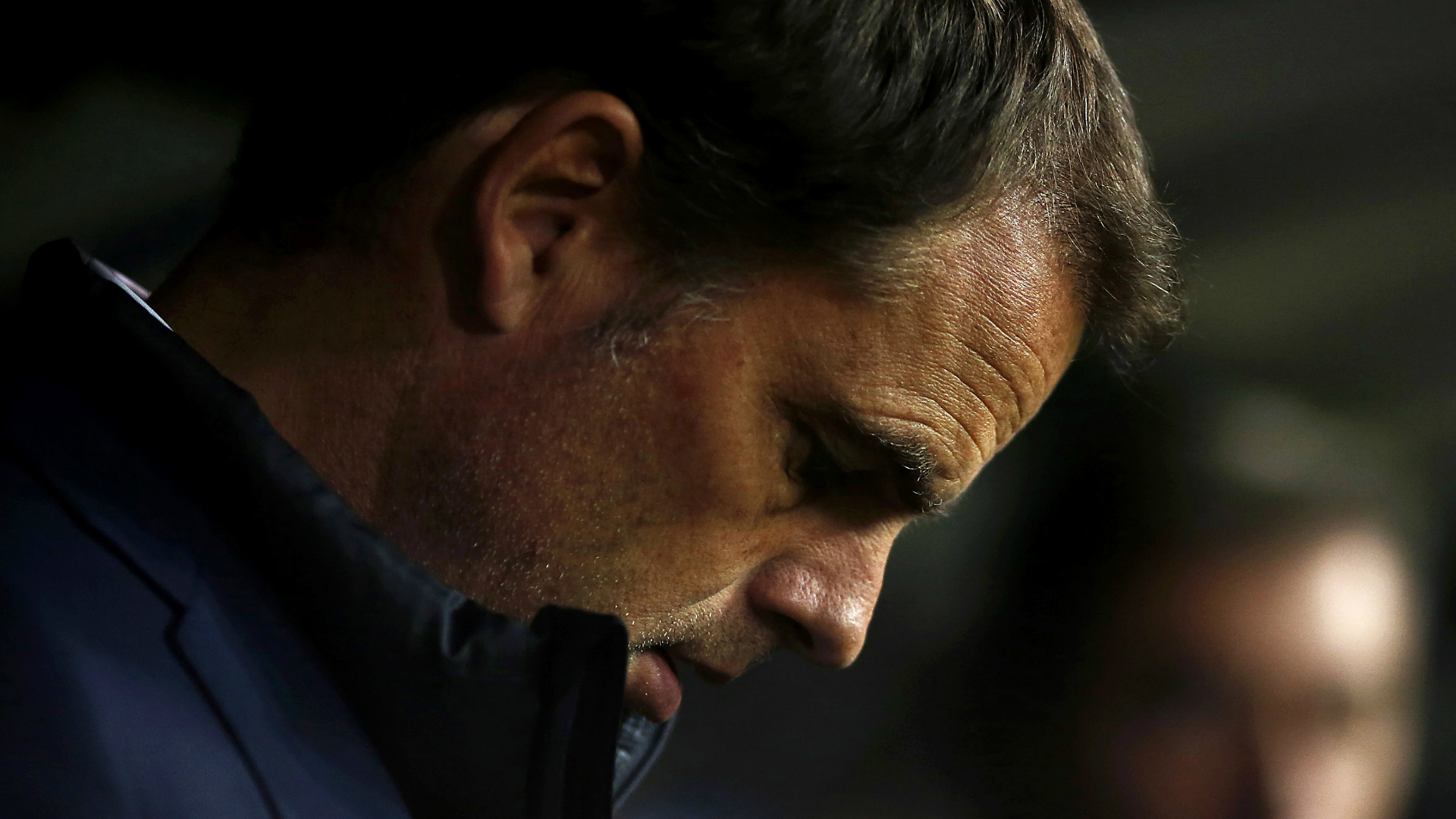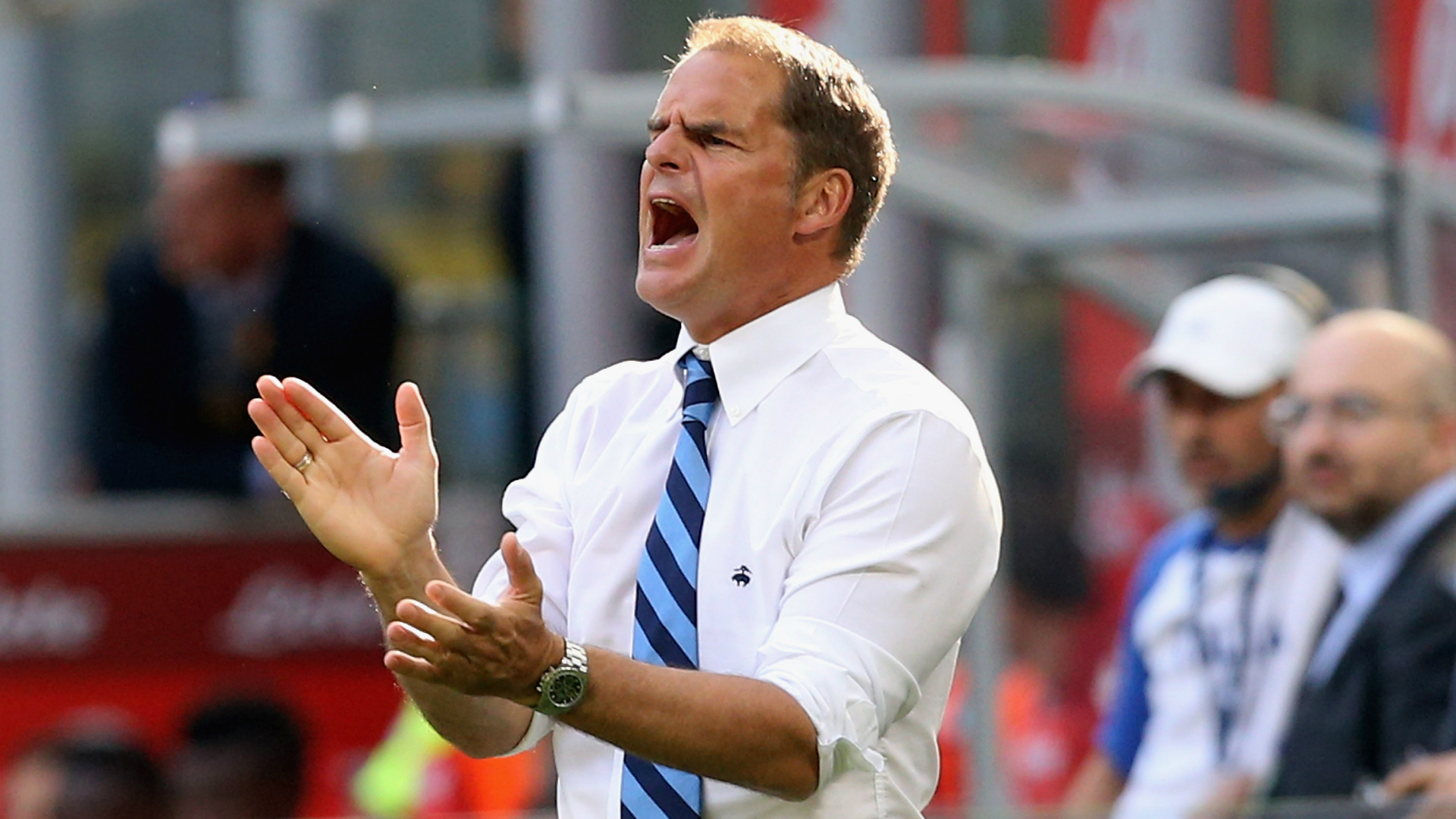 However, such an amalgamation requires time to produce results. When you consider that De Boer has his own way of playing, which he brought up in his first press conference, extra patience is required.
Juventus have shown that a patient, sensible approach can benefit a club and it has been central to their sustained success. But just as important has been the decline of both Inter and AC Milan, who continue to be plagued by short-term thinking. That De Boer has been sacked just three months into a three-year contract despite their insistence on building for the future is perhaps another example of just how hysterical they can be.
The sacking, at this point, is unfair. De Boer's side had shown promise in some games. There was the 2-1 win over Juventus in the Derby d'Italia, of course, but even in defeats such as those against Atalanta and Sampdoria, the clincher, the improvements were obvious. Their midfield was more imposing and better connected than in other matches, while defensively they have been passable and not given too much away. De Boer was desperate to hold onto Mauro Icardi for this season, and the divisive Argentine's eight goals have won important points, but too often Inter find it difficult to find him. That Perisic is Inter's only player with more than one league goal shows just how detrimental an isolated Icardi is.
'Messi has no limits - he's getting better!'
De Boer, though, is not blameless in all of this. He knew what he was getting into when he joined Inter. He replaced Roberto Mancini less than two weeks before his first Serie A game in charge – a 2-0 defeat to Chievo, and his lack of experience in Italy has likely hindered him.
But De Boer's reputation has been taking a battering for three years now, with his limits as a coach being heavily exposed. His first of four consecutive Eredivisie titles with Ajax was followed by suggestions he could be destined to coach Barcelona, when such talk died down, he snubbed Liverpool before Brendan Rodgers' appointment, and later Tottenham Hotspur overlooked him to hire Mauricio Pochettino. De Boer ended up staying at Ajax for six years – two more than he should have, and his team were so dire, apathetic and tedious that the interest died down quickly.
De Boer made history with Ajax as the only coach in the club's history to win four consecutive league titles, but his trophyless last two years saw him walk away in the summer with all parties having seen enough of each other.
His options were not plentiful, though, with Swansea City and Everton among the few clubs reportedly interested, so when Inter sounded him out as Mancini neared the exit after a fallout with the club, De Boer took the opportunity.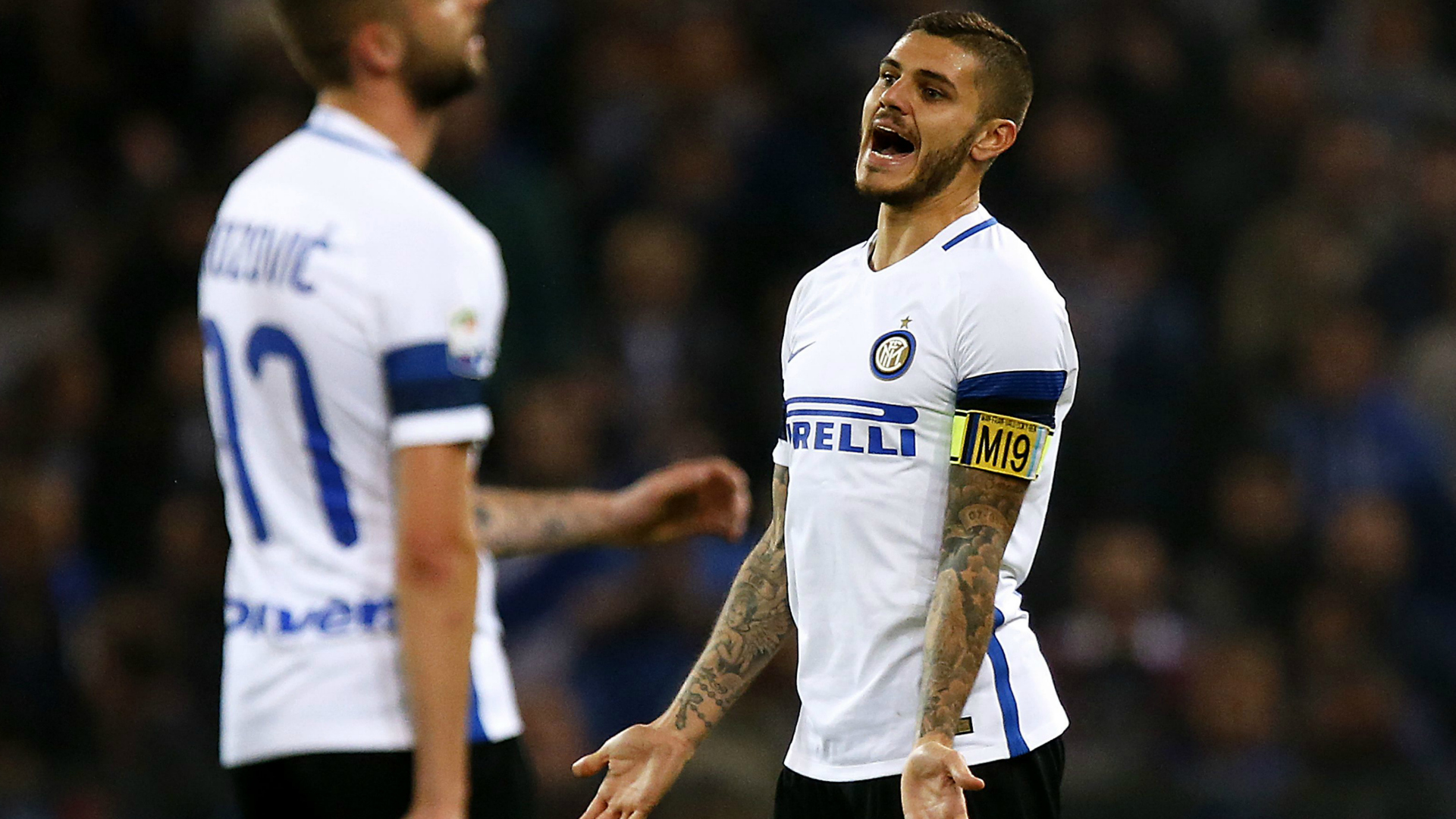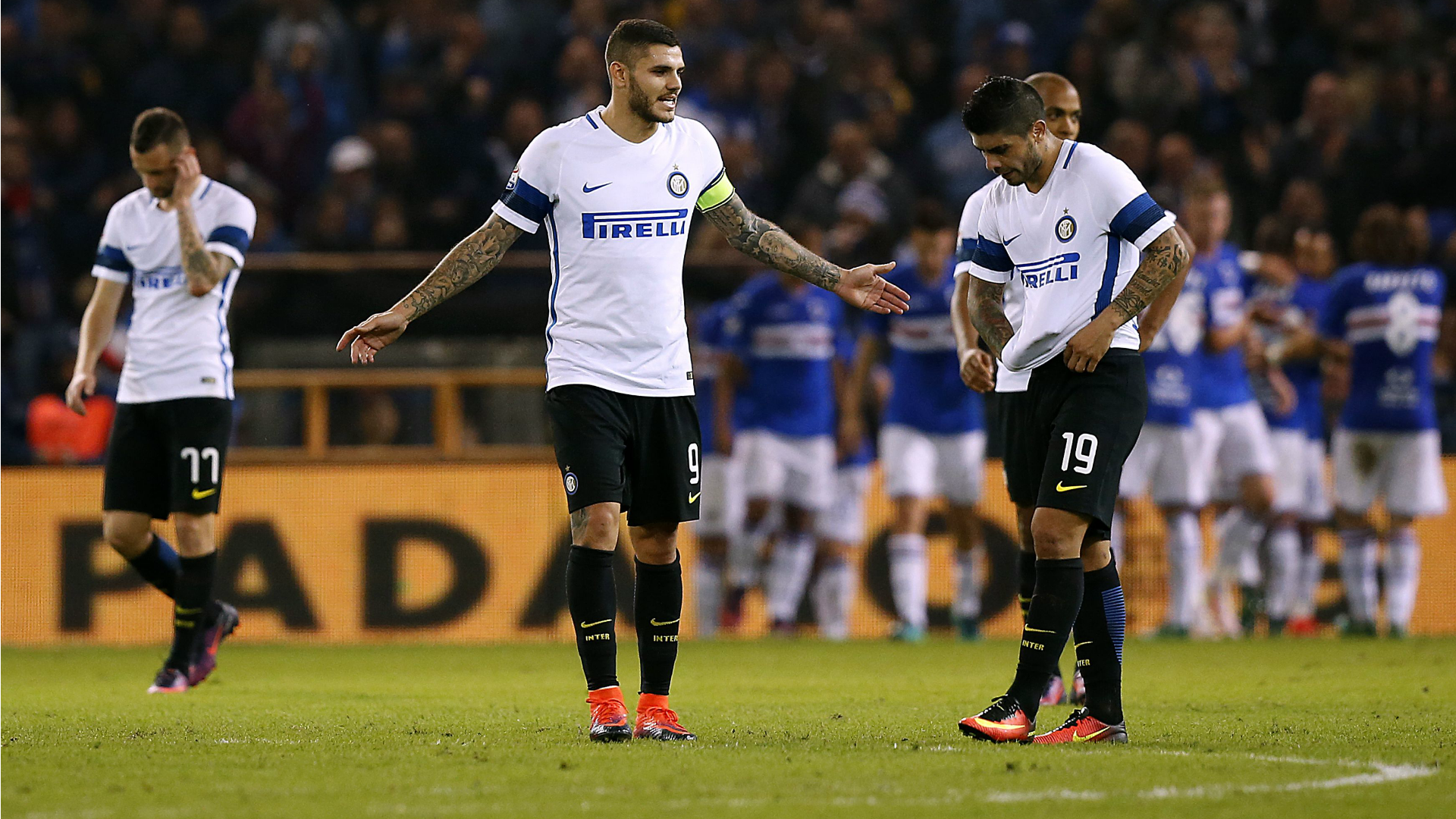 The Ajax job was De Boer's only role as head coach before he moved to Italy. He dealt with the pressure well and showed to be a promising coach, with a young, vibrant, daring and attractive side, but that success, and perhaps Ajax's club culture, proved to be his downfall as he stopped making tactical developments and simply used the same tweaks and ideas that had worked before. However, with different players and different opposition, it became too predictable and they were too easy to deal with.
Too heavily reliant on wings, no intelligence, creativity, speed or entertainment value, De Boer's team were brutal to watch. Incredibly, they could have won the league title last season, heading into the last game of the season against second-bottom placed De Graafschap needing a win. After going a goal up, they drew 1-1, giving PSV another crown.
He should have known beforehand that his playing style would not transfer to Italy easily, and it's obvious that it has contributed to their decline.
De Boer talked about taking a sabbatical before the Inter job turned up as he wants to study other coaches and keep learning. He really should have taken it.
The Boy Wonder returns: Robben back at PSV after 12 years
The 46-year-old was hailed as one of Europe's most promising coaches when he first emerged and, having been raised in the footballing cultures of Louis van Gaal and Johan Cruijff, he has a set philosophy on how he wants to play the game. But he must develop his ideas further in order to live up to that early expectation.
The Inter debacle will hit him harder than it probably should, but this is no surprise turn.
Premier League clubs will be linked with him again. The English league has already seen its first sacking and many more are likely to follow. When they do, some clubs are likely to make a few calls to the Dutch coach. For their good and his, De Boer probably shouldn't pick up the phone for a few months.