---

PROFILE
---
Atalanta coach Gian Piero Gasperini knew as soon as Franck Kessie turned up for pre-season training that there was something different about the 19-year-old. The Cote d'Ivoire international had arrived in Bergamo in January of last year as an obvious but raw talent. However, after a season in Serie B with Cesena, he was now ready for the first team. "This summer, we saw immediately that he had quality," the former Inter boss revealed. Now the rest of Serie A has seen it too.
Kessie has played five league games so far this season. He has already scored four times. Not bad for a midfielder, particularly one that started out as a centre-half.
When Cesena took Kessie on loan last year, he was a defender. However, coach Massimo Drago realised right away that the teenager had the skills to play in midfield. Kessie excelled in his new position, proving a most effective wall in front his back four as well as scoring four times as Cesena reached the promotion play-offs. The Seahorses failed to make it to Serie A but it was clear that Kessie was ready for the highest level.
Indeed, there was also interest from overseas. Southampton, Schalke and Monaco all considered bids, Arsenal had Kessie watched twice last term, while Kessie's agent George Atangana claims a move to Sunderland fell through due to work permit issues. In Italy, Roma also expressed an interest in his services but it was Napoli who made an option on Kessie a part of the loan deal that saw Alberto Grassi return to Atalanta on loan this summer.
The Dea are determined to hold onto the Ivorian for at least a year but it has already become clear after just three rounds of the season that he is destined for bigger things.
Inevitably, Kessie has been branded as the "new Yaya Toure" by sections of the Italian media and, while it is still perhaps early to burden him with such a tag, the teenager certainly shares some of his countryman's characteristics.
The teenager boasts incredible power and upper body strength for someone so young – and it is not uncommon to see opponents bounce off him in physical confrontations. He is fast, confident on the ball and strides forward from midfield with late runs into the box.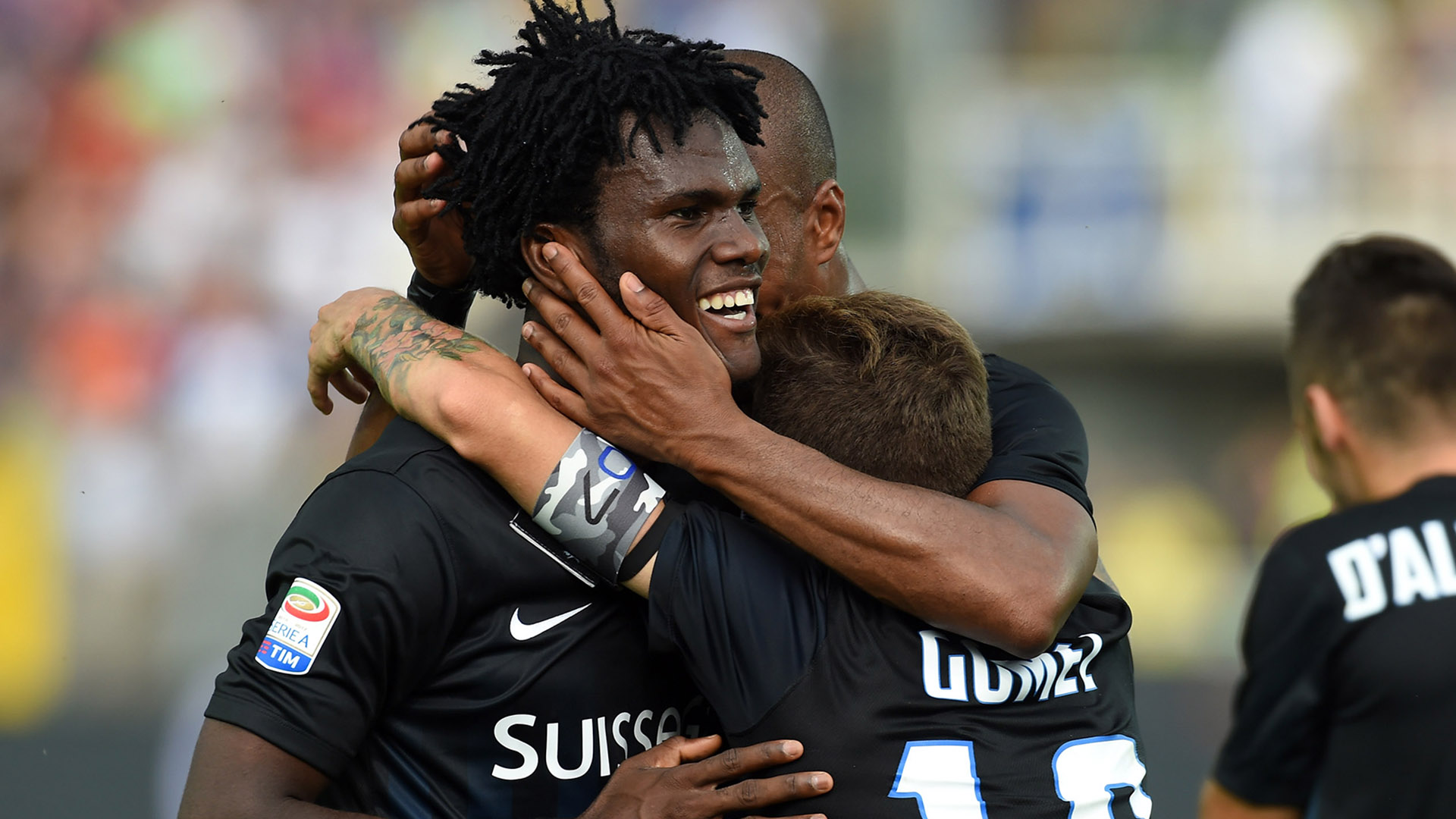 He still has some growing up to do, though. He angered Gasperini in Sunday's 2-1 win over Torino by taking the ball off designated penalty taker Alberto Paloschi when Atalanta were awarded a penalty with eight minutes to go. Kessie converted the spot-kick but that was besides the point, as far as Gasperini was concerned.
"He should not have taken it," he stated. "There's a designated list and it should have been Paloschi or [Alejandro] Gomez.
"He put himself in the middle of something he had no right to be in even as his team-mates were warning him not to get involved.
"Such things are not right. In the big teams, it doesn't work like this.
"If he wants to become a great player, he must grow also in this regard."
Kessie obviously still has some important lessons to learn but it is worth remembering that he is still just 19. Furthermore, he is, rather encouragingly, well aware that he has much to work on.
"The only thing that interests me at the moment is learning as much as possible from Gasperini," he stated on Sunday.
"I must improve tactically. I came to Italy for this reason. I think that this is the best league in the world from a tactical point of view.
"Here, a young guy learns more about the game, especially from a defensive perspective."
Despite all the recent publicity, Kessie is happy at Atalanta, working under Gasperini.
"I'm not thinking about the future," he told the Bergamo Post. "I think only of the present and my present is Atalanta. I want to do well here in Bergamo."
However, if he continues to develop at such a staggering rate, it will only be a matter of time before the big clubs come calling - just like they eventually did for the man he models his game on; Yaya Toure.