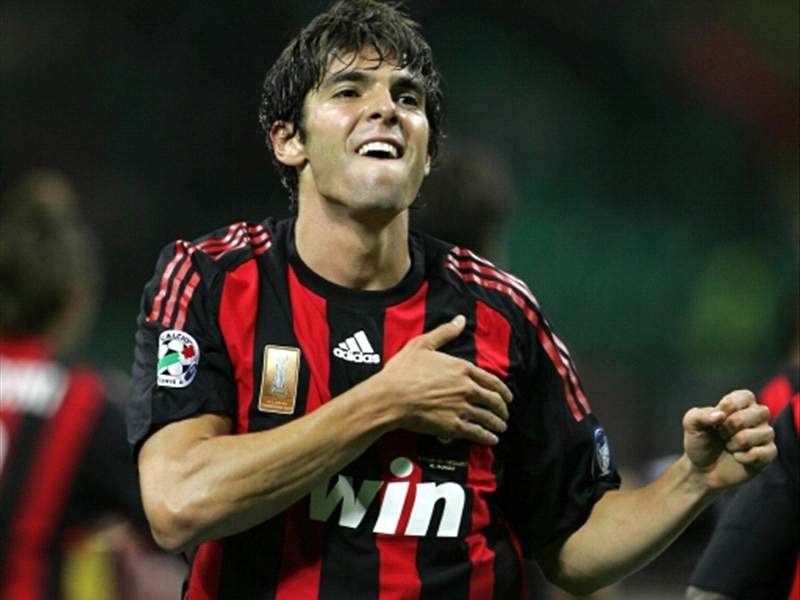 Kick-Off: Saturday, April 11, 15:00 CET. Stadio Bentegodi
Safe For Now
Chievo are one of the hottest teams around at the moment and not just in Italy, but in all of Europe. They have lost just once in their last 13 matches― a 2-1 reverse away to Fiorentina at the end of February.
Having looked certain to be relegated at season's end just a few months ago, they have now moved seven points above the drop zone. However, they face a tough fixture list to close the season out and will need to pick up maximum points at home.

The Flying Donkeys have won just three times while picking up six losses in 15 home matches this season and have actually taken more points on their road travels than when playing at home.
Since that loss to Fiorentina, they have won at Atalanta 2-0, drawn at home 1-1 versus Cagliari, been victorious away to Lazio 3-0, won at home 1-0 against Palermo, and drawn 3-3 in Turin versus Juventus last weekend.
It is amazingly rare that a side, especially one that is considered to be a minnow, are able to take so many points from their away matches. It is even less frequent for a club to have a better away record than at home.
In this match, Chievo, are of course playing at home in the Stadio Bentegodi, but with their great form of late, it is anyone's guess how they will play.
Restoration Project
Milan are currently in third place in the Serie A table, four points clear of fourth place Genoa. With a schedule coming up that is not too harsh, on paper at least, they should be able to put some distance between themselves and their challengers.
Should Milan finish the season strong, there is little doubt that they will be back in the UEFA Champions League next season. While there has been a lot of speculation about summer moves and squad changes, you would have to think that some sort of shake up will take place.
In their next match against Chievo, however, they must focus simply on the task at hand. Chievo have a history of giving Milan trouble, and when they play there is always one main concern that Milan should have: the Chievo counterattack. Chievo proved last weekend just how devastating they can be when playing quickly, having taken it to Juventus, who have a better defensive record than Milan.
With the injury to Paolo Maldini last Sunday, this concern becomes more worrying. Philippe Senderos will take his place in central defence, and it is questionable whether he can play a solid 90 minutes in the Rossoneri backline.

FORM GUIDE
Chievo
01/03 (Serie A): Atalanta 0-2 Chievo
08/03 (Serie A): Chievo 1-1 Cagliari
15/03 (Serie A): Lazio 0-3 Chievo
22/03 (Serie A): Chievo 1-0 Palermo
05/04 (Serie A): Juventus 3-3 Chievo
Milan
01/03 (Serie A): Sampdoria 2-1 Milan
08/03 (Serie A): Milan 3-0 Atalanta
15/03 (Serie A): Siena 1-5 Milan
22/03 (Serie A): Napoli 0-0 Milan
05/04 (Serie A): Milan 2-0 Lecce
TEAM NEWS
Chievo
Chievo have a quartet of talent not available through injury: Stephen Makinwa, Kerlon, Fabio Moro and Nicolas Frey.
Mauro Esposito, Sergio Pellissier, Luciano and Mario Yepes all face suspension if they are cautioned in this match.
Possible Formation (4-3-1-2): Sorrentino; Sardo, Morero, Yepes, Mantovani; Luciano, Rigoni, Marcolini; Pinzi; Pellissier, Bogdani
Milan
Alessandro Nesta, Kakha Kaladze and Gennaro Gattuso are out for the season, and Marco Borriello is doubtful to play the rest of the way, though he maintains that he will be able to play in May. Daniele Bonera is not entirely fit and will miss out as well. Goalkeeper Christian Abbiati is out for the rest of the season, having recently undergone knee ligament surgery. Paolo Maldini was seeing stars after being elbowed in the face last Sunday, and he will be kept out of this match.
Marek Jankulovski faces a one-match suspension if he is cautioned.
Possible Formation (4-3-1-2): Dida; Zambrotta, Favalli, Senderos, Jankulovski; Beckham, Pirlo, Seedorf; Kaka; Pato, Inzaghi
PLAYERS TO WATCH
Chievo
The main man for Chievo is Sergio Pellissier. He has found the back of the net nine times this year including a heroic hat-trick against Juventus last weekend. Although, Erjon Bogdani's height will of course give Milan's defence fits on set pieces.
Milan
Kaka is not 100 per cent fit yet, but he will be able to play in this match. He was ineffective last Sunday, however, and may not go the full 90 minutes. Filippo Inzaghi continues to score goals at a very impressive rate and will give trouble to Chievo with his penchant for playing the offside/onside line to perfection on occasion.
PREDICTION
Chievo are hot right now, but just not when playing at home. Milan, on the other hand, have scored ten goals in their last four matches, and should be strong enough to take home the three points.
Chievo 1-2 Milan
Joel Whitehead, Goal.com