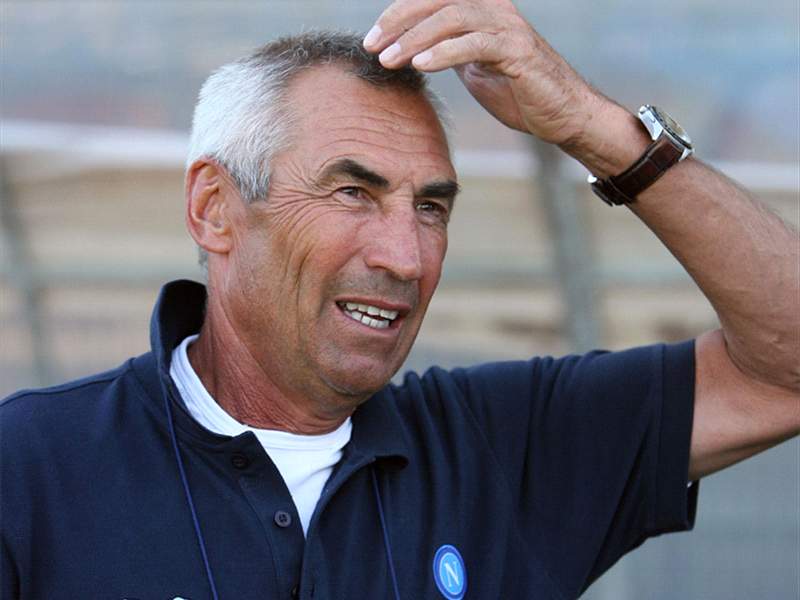 Last week Napoli were forced to make do with a draw at home against bogey team Cagliari, who scored a goal in the fifth minute of injury time to tie the score at 2-2, but this weekend's match against leaders Inter offers a chance for the Azzurri to show their strong start to the season was no fluke.
Coach Edy Reja talked about this massive clash in the traditional pre-match press conference.
"Everyone says it would be this great achievement if we win at San Siro," he said. "I can say that we will do all we can to play a good match and get a result, we also have the right motivation. I can assure that, results aside, this Napoli team will never lack personality.
"Inter? They are probably the strongest team I've ever had to face. But, again, we are going there convinced we can play our game."
On Zlatan Ibrahimovic, he said: "He is the best striker in the world, when he's in a good day all you can to do stop him is shoot him. In any case we will have to be extra careful on high balls, and in general we will have to try and help each other. But I must emphasize that when you're facing a team with so much individual talent, you cannot focus on a single player."
On his own team's attitude: "The players have an irrepressible spirit. I can't contain their enthusiasm and their desire to show their qualities independently of the opposition. Certainly to win against Inter we will need a great match."
Finally, on his Inter colleague Jose Mourinho, Reja said: "I am happy to be how I am, a calm person who has never desired to make a particular image of himself. That said, Mourinho is a great coach."
Napoli are currently in 4th place with 24 points, six less than leaders Inter.
Danilo Pochini