Gareth Bale
insists he has a good relationship with
Real Madrid
team-mate
Cristiano Ronaldo
as the club prepare to face
Manchester City
in the Champions League.
The pair's partnership has been the subject of much media scrutiny since Bale moved to Spain from Tottenham in a world-record £86 million deal in 2013.
Ronaldo, previously the world's most expensive player, having joined Real for a fee of £80m back in 2009, is often regarded as the undisputed star at the Bernabeu, with Bale seemingly subserviant to the Portuguese.
However, Bale, who scored twice against Rayo Vallecano at the weekend in Ronaldo's injury-enforced absence, insists that he and the Portugal international get along well.
"You definitely have to have teamwork. No one can ever do anything on their own. But you need a little bit of selfishness because that's what you need as a front man," he told The Times.
"We've found a good balance. We're doing well, scoring a lot of goals, and hopefully we can peak now towards the end of the season and get some trophies."
---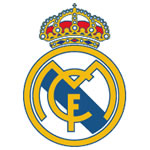 READ MORE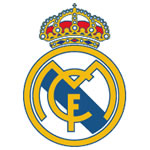 |
Bale: It will be great to go back to England
---
"He speaks English which helped me when I first came here. We also have that link from the Premier League. We get on really well. The press make a lot of things that maybe we don't but we get on fine.
"We've never had a problem. I've never had an argument with him. He's a very, very passionate person on the pitch — everyone knows that. He's very determined. People sometimes seem to take that the wrong way. We haven't had a problem."
Bale has scored 18 goals in 26 games this season, compared to Ronaldo's 47 strikes in 44 matches - three of which came in Real's recent 3-0 Champions League win over Wolfsburg - and the Wales international insists he cares little for who scores the goals, so long as Real are in contention for the biggest trophies.
"He gives everything. Definitely. Especially that night he was in the right place at the right time to get the goals which was key for us. Whoever scores the goals we're happy. We just want to win trophies," he added.