---

EXTRA TIME
---
Tension between
Real Madrid
and
Barcelona
players has a tendency to boil over - but away from the pitch,
Cristiano Ronaldo
gives his rivals a helping hand.
The Portugal international missed out to Lionel Messi in January's Ballon d'Or awards, while Neymar made the top three for the first time in his career.
And it's been revealed that Ronaldo helped the Brazilian through the award ceremony, despite the rivalry between the pair on the field.
"At the Ballon d'Or which I did in January, we do a little rehearsal with the players before they are going to go on stage for real," Ballon d'Or gala presenter Kate Abdo explained in an interview with
Football Beyond Borders
.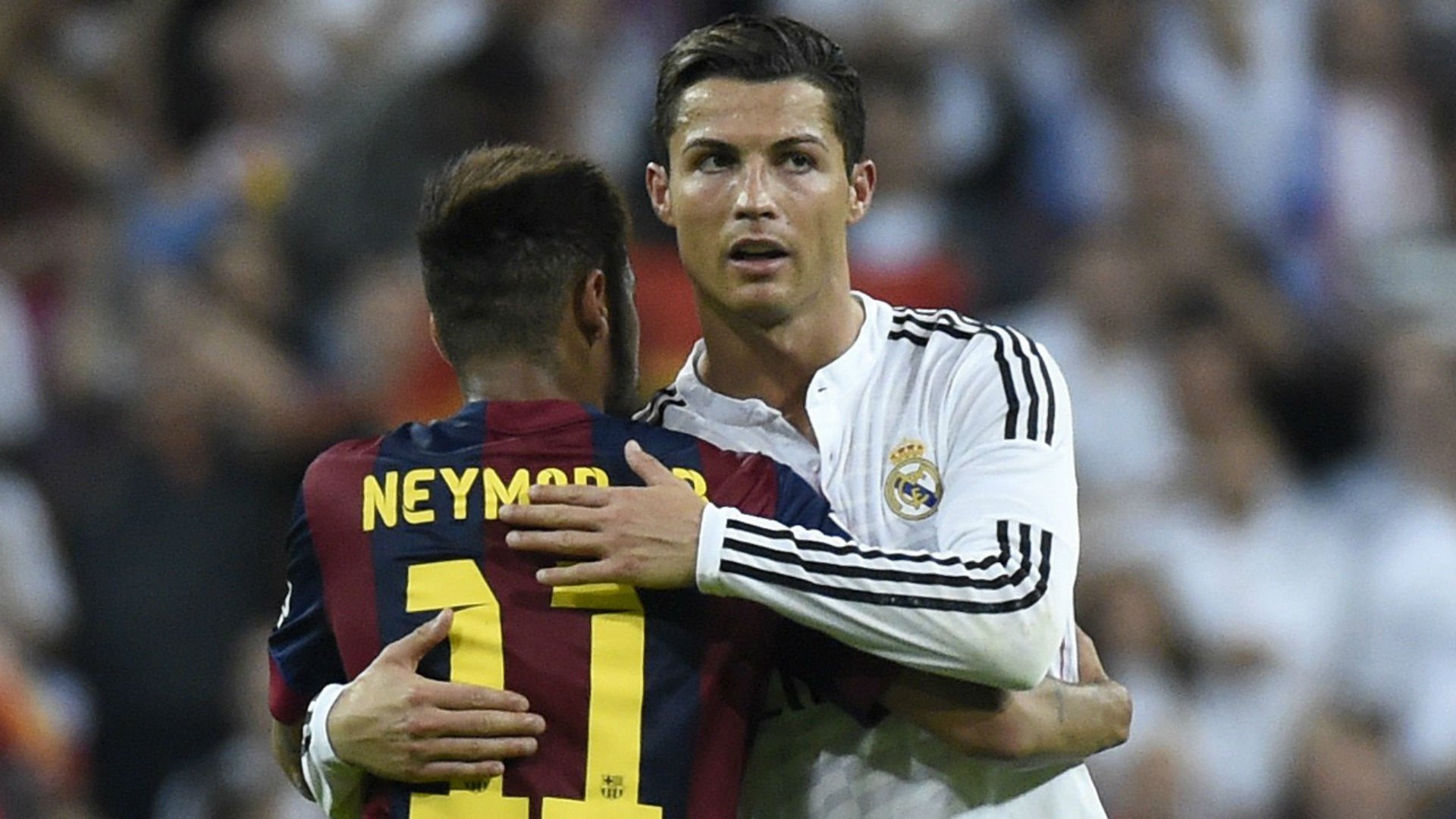 "He [Ronaldo] came out with Neymar, who is Brazilian and Ronaldo is Portuguese, so they both speak Portuguese, and although Messi and Neymar are team-mates, it was Ronaldo who took him around, showed him where he had to go, made sure everything was translated for him.
"He was just very kind and very caring towards Neymar, the way he looked out for him and made sure he knew what he was doing. And that's a side [of Ronaldo] maybe you don't expect."
Football Beyond Borders is a registered UK charity that puts a young person's passion for football at the heart of their education. Their education programmes tackle inequality and provide opportunities for young people to achieve their goals and make their voices heard.