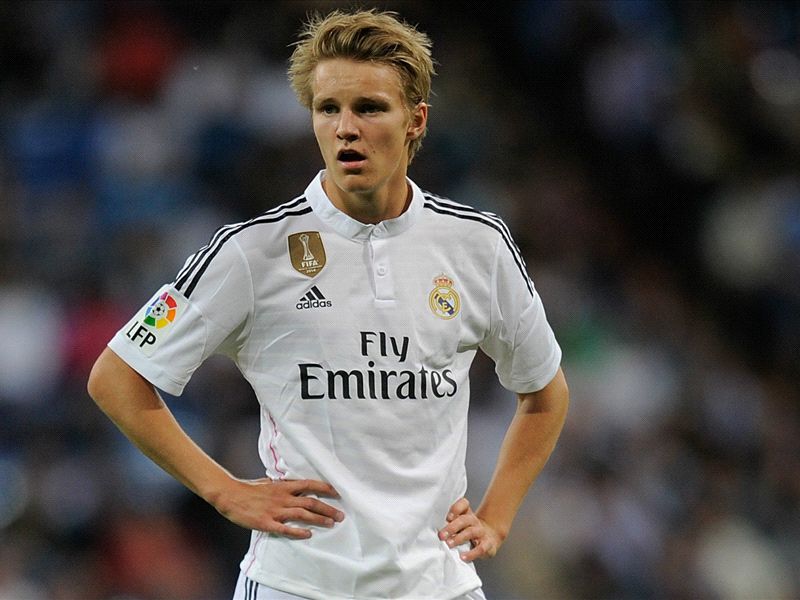 ---

EXCLUSIVE
---
The former mental coach of
Martin Odegaard
believes the 17-year-old Norwegian can be a global star - but says his former protégé may need to leave
Real Madrid
to fulfil his potential.
Odegaard moved to Madrid amid much fanfare in January of 2015 from Stromsgodset and his debut as a substitute in Real's last league game of the 2014-15 season against Getafe - a 7-3 win in which he replaced Cristiano Ronaldo after 58 minutes - remains his only outing for the senior side.
In the meantime, things have not gone exactly to plan in Real's youth team Castilla either, with only one goal for the youngster so far and striker Borja Mayoral recently promoted to the senior set-up ahead of the Norwegian.
Nevertheless, the player's former mental coach Klaus Pettersen told
Goal
: "I believe we will see his greatness again and I believe that he can be a world star."
"He has the mind to carry such a great blessing. Whether it will be in Madrid I am not sure, but I believe that we will see him on the biggest stages with the biggest players. If he can lift the Ballon d'Or, it's not easy to say, but right now he is a good candidate in a longer perspective."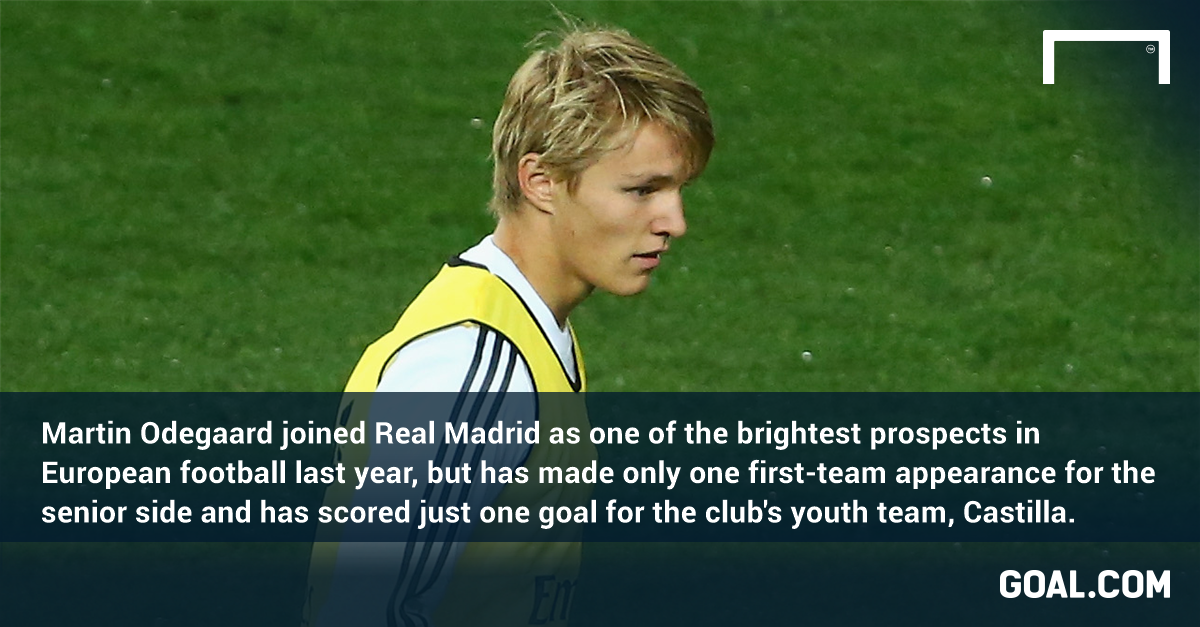 Pettersen, who worked with Odegaard during the forward's time at Stromsgodset, claims the youngster is mature beyond his years.
"I would say Martin is very mature for his age," he said. "You can see it in the interviews he gives and the strongest indicator is the way he behaves. He is the person who says hello to everyone, has great respect to every person from the cleaning lady to the sports director and manager.

"He is not particularly concerned with vanity, when others are speaking about their new mobile phones, and using a lot of time to think about their style; he is simply himself most of the time. He doesn't have to be anyone else than himself. That is how confident he is in himself in a natural way. On the pitch he has an extreme internal motivation for developing himself. He has trained a lot, more then anyone, and he has trained with the highest quality possible.

"He has a mindset of development, but he also has passion for the results that he produces and the team. His ability to handle setbacks is great. Where other players need a whole week or a new match to improve their self-esteem, he has an ability to recover mentally very quickly. The defeats are out of his head after a couple of hours because he knows that a low mindset will hinder his development. He is not easily distracted by fame and other outside forces. He is simply driven by the game itself."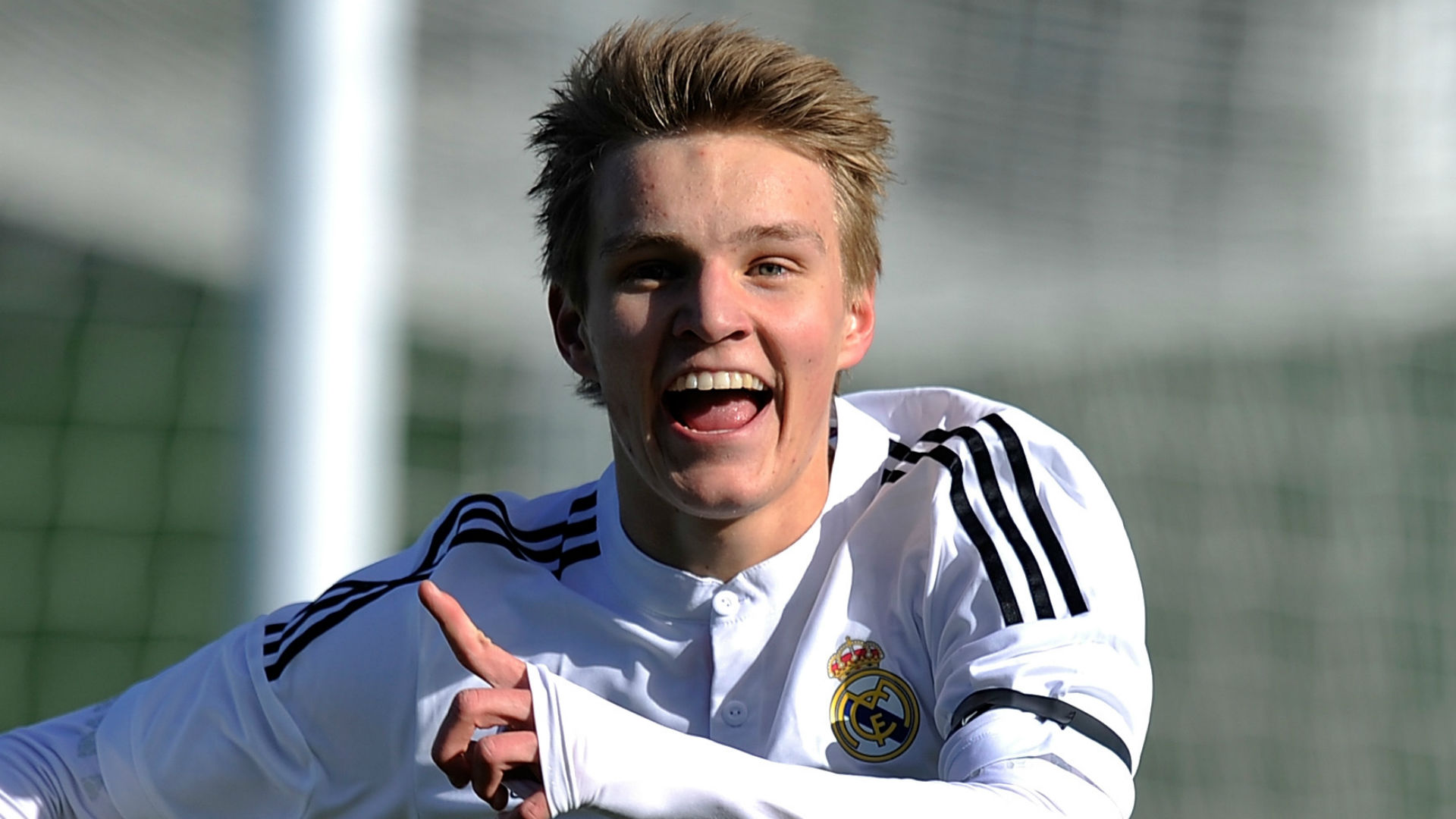 ---
FULL STORY |
Odegaard is a great talent - Bale
---
Pettersen says Odegaard grew up in a religious family and reveals that the help of his father, a former footballer himself, has been vital in his development.
"He grew up in a Christian home and the faith in God is strong and present in the family," he said. "These values he has inherited from his family. They are a part of his personality and as I see it is also a big part why he can be so focused. It is a focus on positive values and co-operation with others.

"He also shows this in the interviews he is giving, even when he is not playing he is able to show joy and happiness for other players and the team. His mind is not easily tempted. I believe his father is and has been a very important person for him. Both with his view of life, and his advice and also acting like a politician for Martin and helping him on the way to make the right choices. He has also trained him and helped him integrate details into his game. Martin's father has been the perfect gardener."
The forward's former mental coach adds that the player is strong, but believes he faces his toughest challenge yet at Real Madrid.

"He is mentally strong, and the reason why I say that is because he is humble and ready to learn, but he still has the strength to stay strong when it's needed and the going gets tough," he said.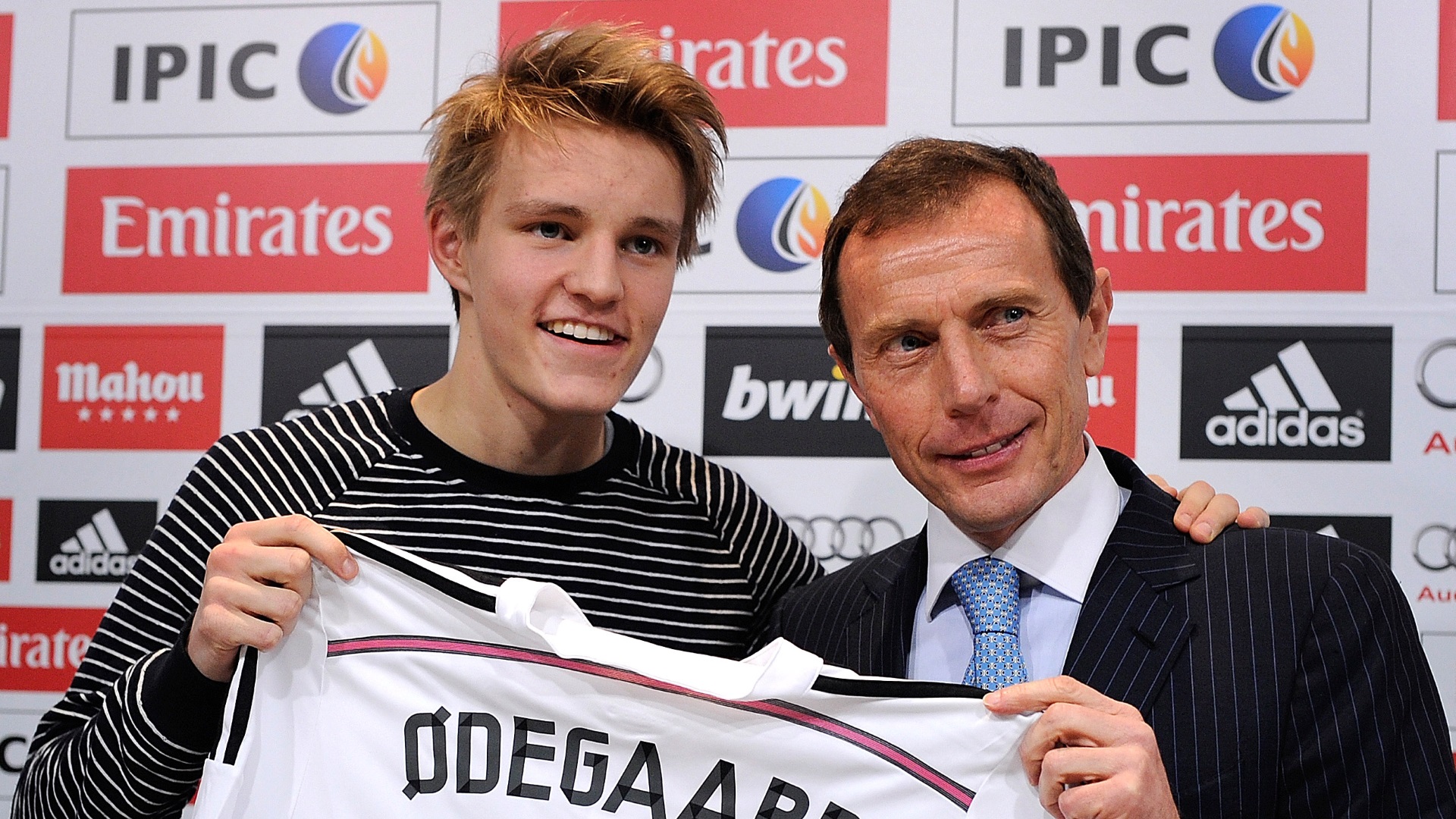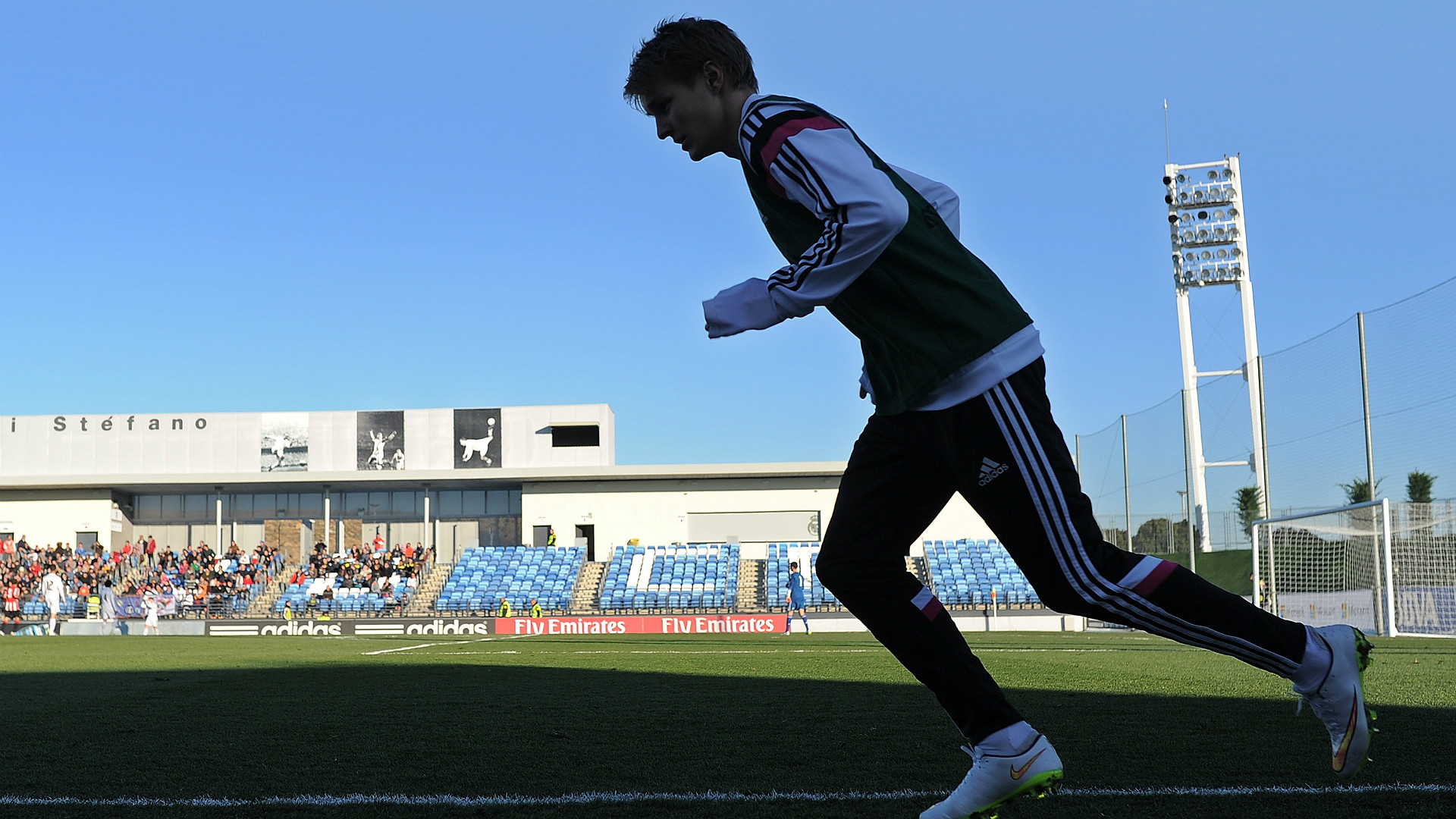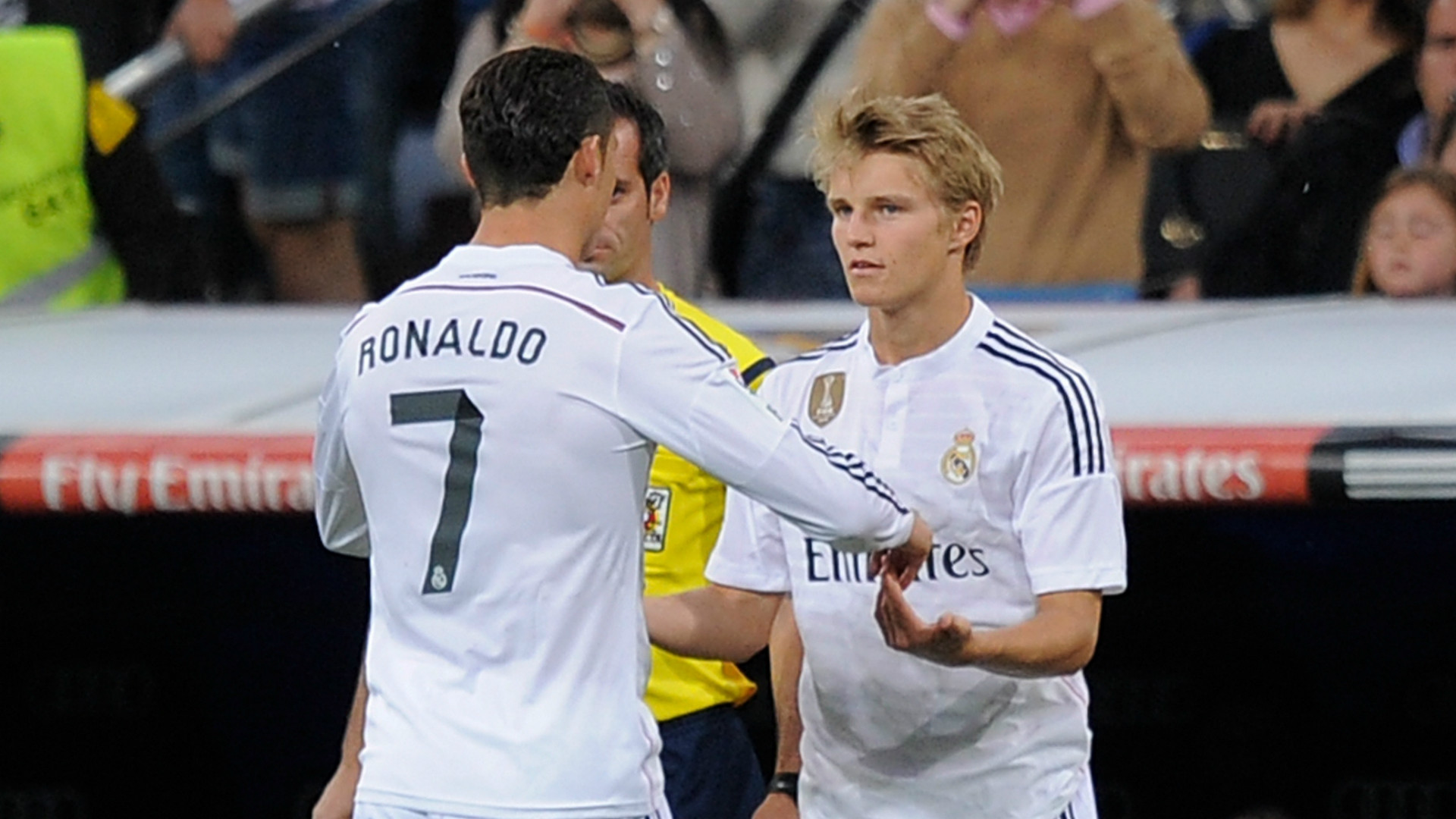 "I believe this is his toughest battle so far. This is the first time he has faced setbacks for real. I believe he has the right mindset, he has shown this before when he has had minor setbacks. We should also take into consideration what the big plan of Real Madrid will be. If they have a longer plan he still has a very good training area in Madrid, and if he is able to stay clear in his mind he will grow extremely well playing with these players.
"I believe the father also is there to supervise his development and his state of mind. They will monitor and have good dialogue. I believe it's smart of him to have his father with him. It will be a good help in a world which is a bit different from Norway."
Despite his difficulties so far, Pettersen says there is no hurry because, at 17, Odegaard still has plenty of time on his side to make big at the Bernabeu.
"We have to see that even if he starts playing for Real Madrid in two years he is still ahead of almost all other players," he said. "It's not easy to outplay those players in the first team, so his way to the starting XI doesn't look close at the moment, but things can change quickly and you never know when a chance may arise."