---

EXCLUSIVE
---
Michael Laudrup was a true artist of the game who won everything there was to be won at club level. After coming through the youth system at Brondby, he cut his teeth in
Lazio
and
Juventus
before becoming a mainstay of Johan Cruyff's Dream Team at
Barcelona
.
The Dane subsequently moved to Real Madrid where he, simply, kept on winning. When the world assumed he was ready to waltz off into retirement, he still managed to pen one final fairy tale, lifting the double with Ajax in his last match as a professional.
Goal
was privileged to sit down with one of the greats of the game...
How are you and what will be your next move?
"Since I left Qatar I have not done anything as a coach. I'm working with several media outlets and thinking about what I'd like to do in the future. I would like to coach again but I want new experiences. To return to the same thing I have done before is not something I want. I was in Spain, with Mallorca and Getafe, which were exceptional experiences. I enjoyed my time in the Premier League and in Qatar. But now I'm looking to do new things."
Let's talk about your career. Do you remember your first no-look pass?
"I do not remember, really. Many people ask me why I did it. It was to fool the defence, not to ridicule them. I did not do strange things for show, just to be more effective. In the end, we all want to win and you have to use all the resources at your disposal."
In Barcelona you are remembered for being a stylish player. Do you think you were an inspiration to the likes of Andres Iniesta?
"We should ask Iniesta, not me, but there were other players who also played with the same style as me. There are players who do things that remind me of what I was doing, but I never say they do what I do. Iniesta is one of them but he is himself. I played the way I did it because I knew it was effective. My intention was to win always, not to gain applause."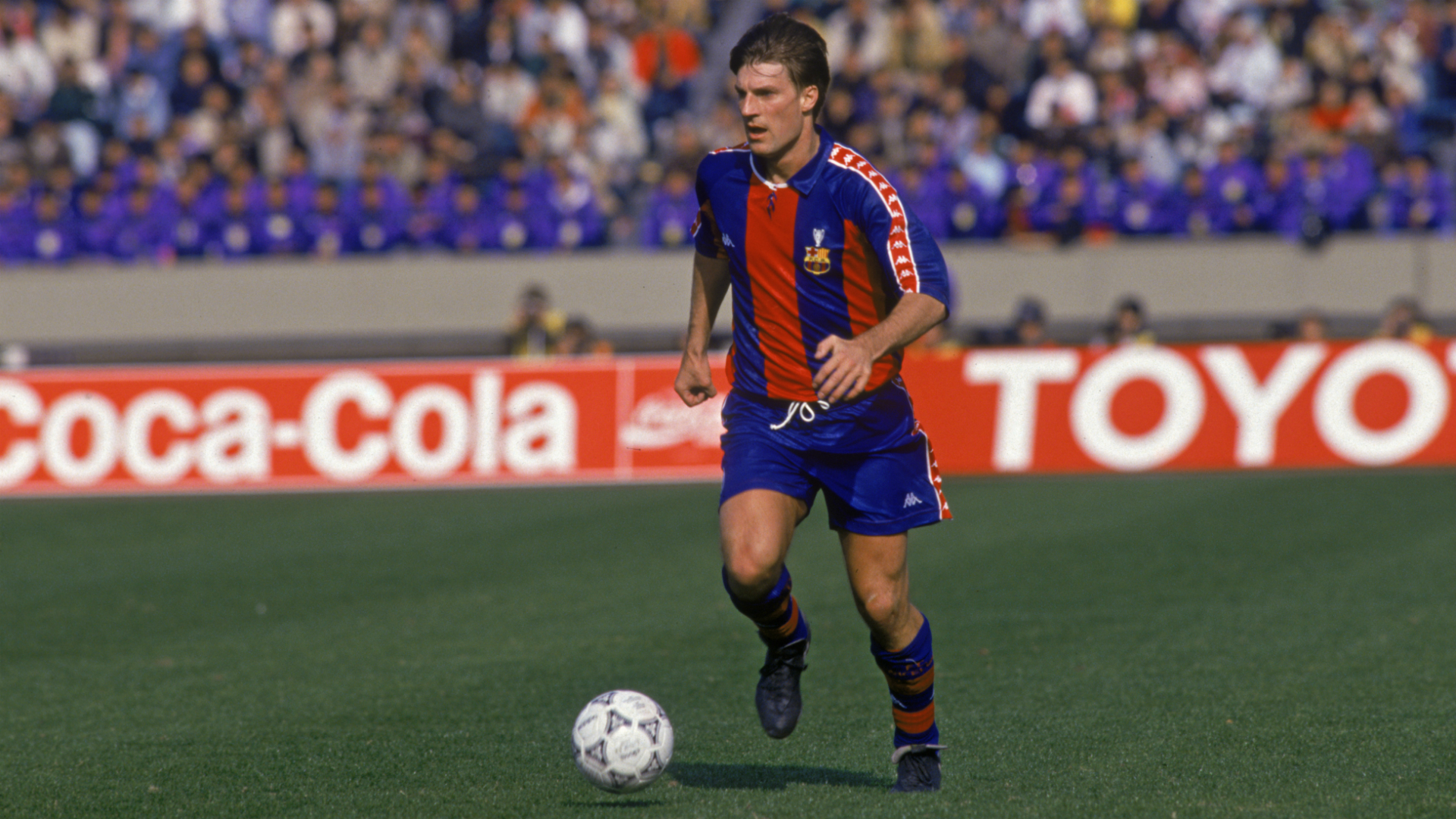 You made your Denmark debut at 18. What was going through your head at that time?
"I remember it well. June 15, 1982 against Norway. It was the year of the World Cup in Spain and I came in a bit unnoticed because everybody was thinking towards the World Cup. But for me that friendly was special and I scored a goal that I will never forget."
At 20 you were playing for the biggest club in Italy. What was it like playing with stars like Scirea, Platini, Boniek and Rossi?
"It was very different from today's era. There were very few foreigners and in Italy you were only allowed to play two per team, there was barely thirty six foreigners in the league. I came to Juve at a very young age and it was amazing being one of the two, especially since the other was Michel Platini who was the best in the world at that time along with Diego Maradona."
What made you accept Barcelona and Cruyff's offer?
"At Juve I had everything. The first year was great. We won the Scudetto and it was very good. After that, however, I had injury problems. Platini was gone and Juve were going through a time of transition. We were not at the same level as our rivals. Arrigo Sacchi's Milan were powerful and the German trio at Inter made them big rivals. I realised that big clubs are not the place to be when they are going through a transitional period. That was the problem and I went to Barcelona, it was a great club, but it was nowhere near what it is now. They won a league maybe every eight or 10 years and had never lifted the European Cup."
You had five years at the Camp Nou. What is your best memory?
"It's impossible to choose. Many of my former colleagues would pick the European Cup final at Wembley in 1992, but for me it is impossible to pick just one moment. We won four league titles, one European Cup and other titles while also playing great football. If I had to choose something I would pick the spirit that was in the group. We were friends and had a very good atmosphere in the dressing room. I think it was the most important thing."
Your time with Barca ended with THAT final in Athens how did it feel to go out on a low?
"It showed that the club entered a new era. I had a lot of experience in football by then and I realised football is continuous evolution, at whatever level. A team is never complete. You have to think to win today and tomorrow and to plan for the future. When you have to change seven or eight players that is when something has gone badly wrong. The day Lionel Messi and Cristiano Ronaldo leave Barcelona and Real Madrid they will both face a crucial challenge to try and keep on winning."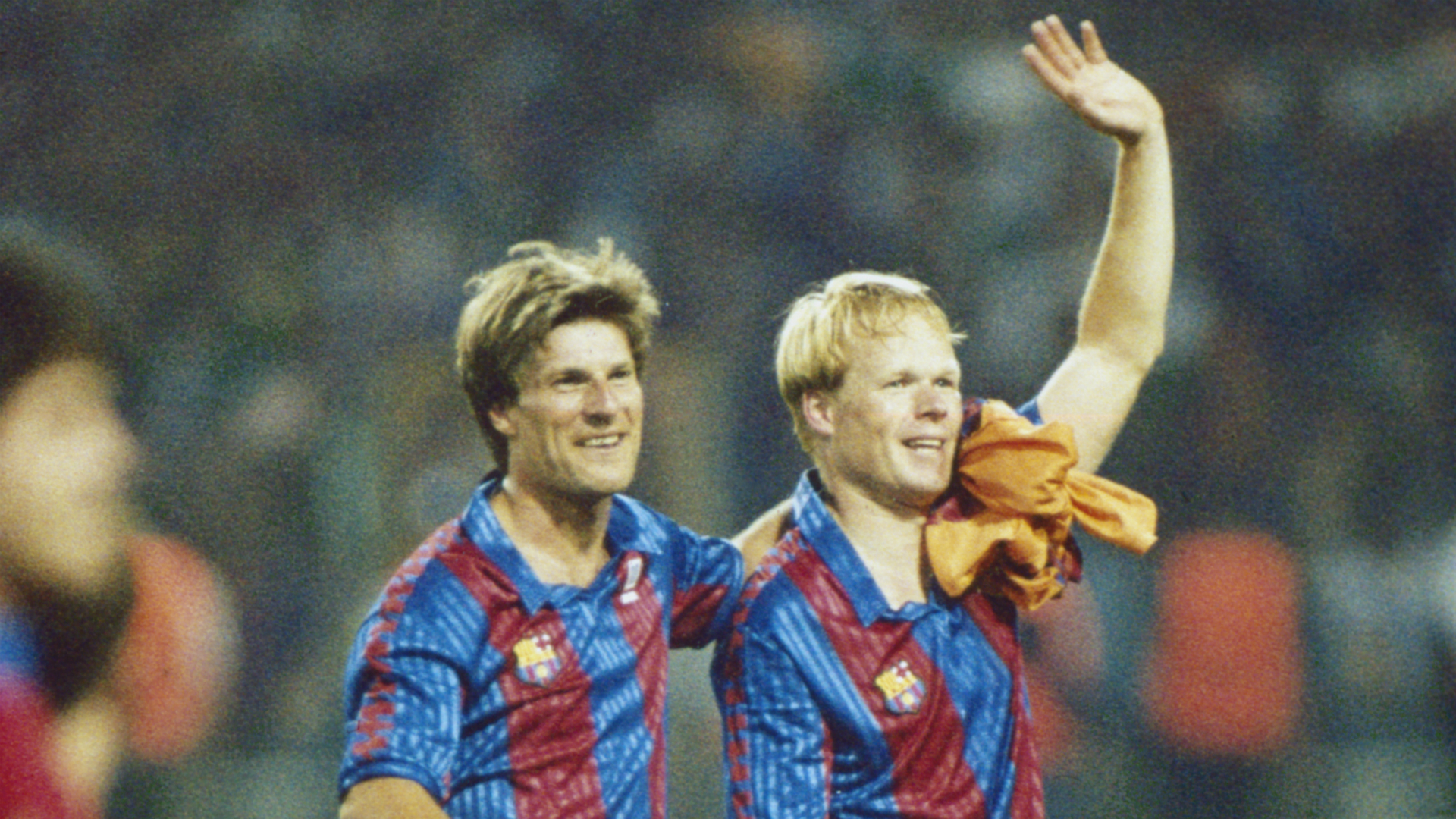 When did you decide to leave? Before or after that game against Milan?
"Before. I could have stayed but there was a limit of four foreigners and you could only play three. The first few months of the 1993-94 season I was the one who played most but I was losing form in the decisive stretch and missed the final in Athens. I considered whether that trend would continue into the next season and came to the conclusion that I would have problems and time proved me right. Barcelona had problems with injuries in 1994-95 and they could only finish third."
What was it like returning to Barcelona as a Real Madrid player?
"I will never forget it. It was very intense on a personal and emotional level, but that is normal. When you've been very comfortable for so long that happens. But with the passing of time I also saw that people still loved me despite going to a rival team, which I understand was a blow to the fans."
Why do you think fans do not treat you like Figo was treated?
"I don't know, maybe we should ask the fans. When I returned two years ago I did not get a very good reception but when I finished as a player there was never a problem. I still go to the Camp Nou often. I always got well treated in Spain, both in the Camp Nou and the Santiago Bernabeu, but also in Bilbao and Seville. The truth is I do not know why they treat me so well in places where I did not play but this is what I'm most proud of."
Do you think you left a lasting legacy at Barcelona?
"That's very hard to say. Do you see yourself reflected in a younger journalist? It is not for me to say. That would be one for the players. I left Spain almost twenty years ago and sometimes people will say 'that move reminds me of Laudrup'. Considering all the great players who have played for Barcelona that fills me with a lot of pride."
Who was the toughest defender you ever played against?
"I cannot pick just one but there were four who played together. They were Lopez, Thomas, Solozabal and Toni. I still know them by off by heart. In my day we talked about the defence as a unit, not a single defender. Atletico were very tough to play against."