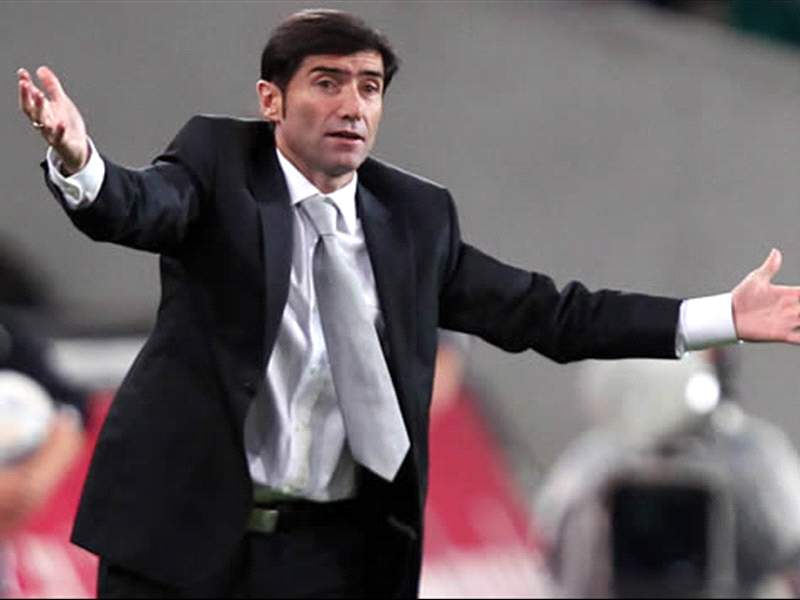 Sevilla
trainer
Marcelino
has jumped in defence of
Real Madrid
coach
Jose Mourinho
, stating that the Portuguese is not to blame for the 1-3 defeat against
Barcelona
in the Clasico.
The Catalans managed to recover after they were pegged back by an early Karim Benzema goal, and went on to win the game, courtesy of strikes by Alexis Sanchez and Cesc Fabregas either side of an own goal by defender Marcelo.
The 46-year-old Marcelino commented that the Brazilian's mistake was a turning point after which the scales were tipped in Barcelona's favour.
When asked by
AS
whether the defeat was Mourinho's fault, the coach said:
"I think not. The game was evenly matched until a point, but then was decided by a rival's superiority over the other.
"Barca's second goal, and especially the manner in which it happened, was a very hard moral blow."
The trainer reserved special praise for 'The Special One', hailing his impact at Real Madrid.
"He [Mourinho] is a great coach, who has done very well in La Liga. He has enabled Madrid to compete with the current Barcelona, which is no mean feat."
Sevilla host Real Madrid on Saturday at the Sanchez Pizjuan on Saturday.
Starting last month and continuing every Friday through to January, Goal.com will publish extracts from Graham Hunter's highly-anticipated book, 'Barca: The Making of the Greatest Team in the World'. Ahead of Sunday's Club World Club final with Santos, tune in on Friday for an exciting extract on how Lionel Messi helped the Catalans claim this trophy for the very first time in their history in 2009. Don't miss it!