By
Gaizka Mendieta
When
Steven Gerrard
made his last appearance at Anfield it seemed as though the whole world was involved. I am a big fan of Gerrard and it was a fitting farewell to a great player.
Xavi has done his farewells on the Camp Nou pitch too, but for him there should be something more, something very special. If Barcelona bring back the Champions League trophy from Berlin there will be a big party and I'm sure the club will have some plans for Xavi that he will never forget. Nobody deserves it more.
His has been the immaculate career. It is both rare and remarkable that in his 17 years with Barcelona and the Spain national team, in winning more trophies than anyone, playing more games than anyone, Xavi has never been involved in any controversy. I can't recall a single incident. In a perfect world that's how it should be.
Xavi has been the key man, the leader of the best team in the world, playing the best football in history. La Liga and Spanish football was projected to a new level during his career, and he was a large part of it.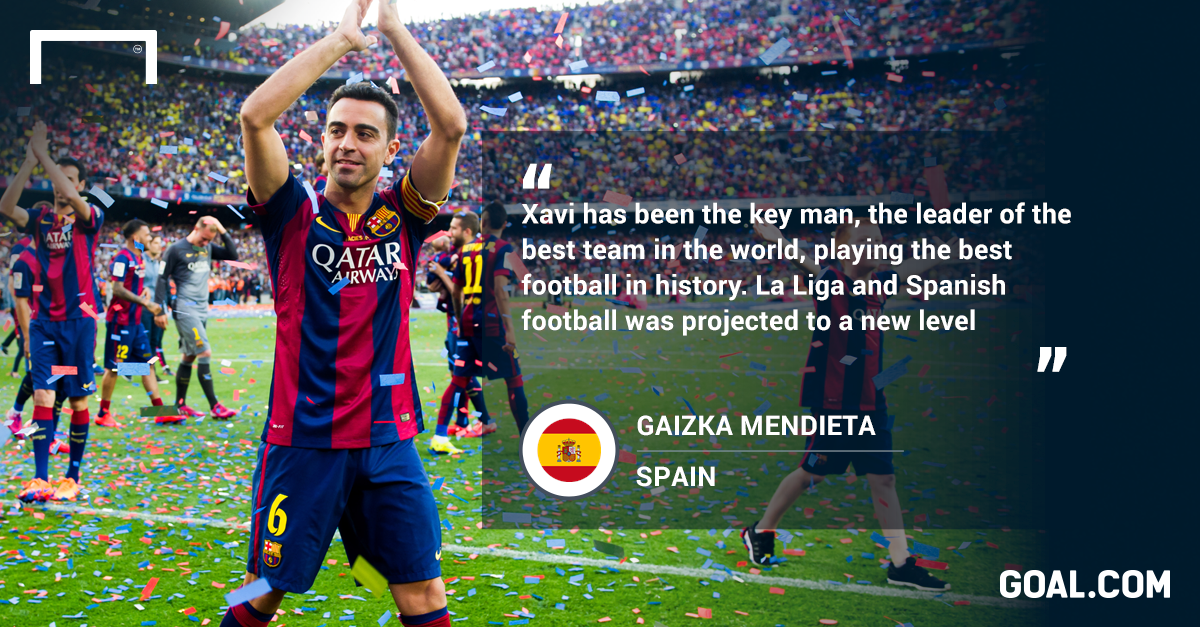 Is there anyone else is like him, who can control a game as he has done so many times? Andrea Pirlo is similar, and so was Pep Guardiola. But Xavi turns up in the box and scores goals, sometimes in very big games, which Pirlo doesn't do. And Guardiola would take a couple more touches than Xavi before working out what's next. They are the ones who spring to mind, though.
His awareness is what marks him out. It's incredible. In all those games I played alongside him there isn't one particular moment, one goal, one game that stands out above all the others – he was excellent all the time. He was not like Messi, who can win a game on his own. He needs players around him, and he always seems to know where they are.
If he wanted a bit more time he would make a circle with the ball, and nobody could get it off him, which was remarkable given his size. I think of that circling move as his trademark.
Another thing is everyone likes him, even Real Madrid fans. Off the pitch he is a humble family man who loves his privacy, but in the dressing room he is different, his leadership shines out. Andres Iniesta will take over as the senior figure at Barcelona next season but he is different, a bit more shy. When you have the armband you have to sometimes do things that don't come naturally to you, in terms of leadership, but for Xavi it was always natural.
I remember when he was still a young man, with plenty of more senior players ahead of him, he would still come and say 'I want to take it' when there was a free kick. He has always been confident.
He takes young players aside and speaks to them when he needs to, he talks to the coach, he is a diplomat.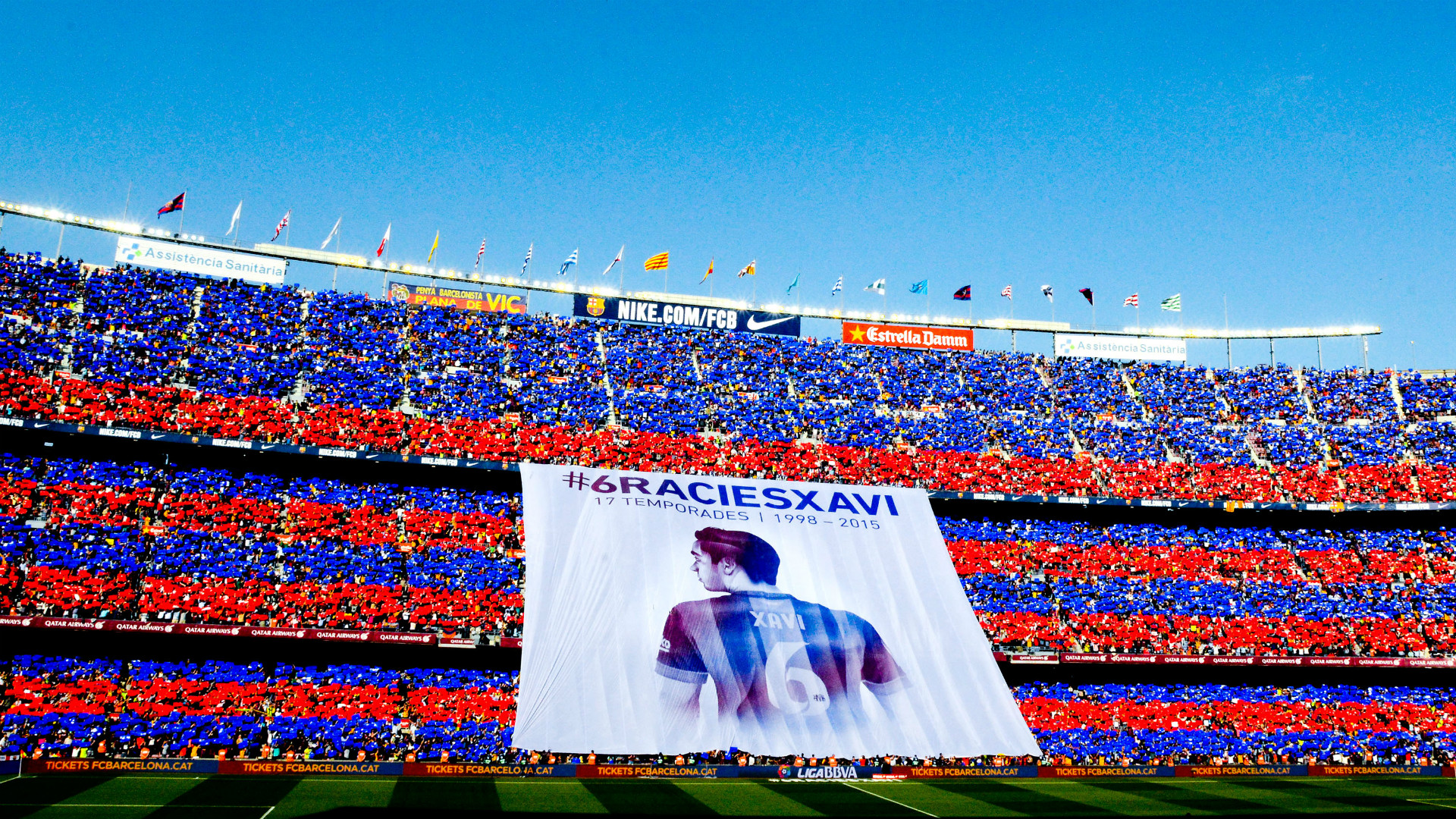 There was a great example in 2011 when there had been trouble in the clasicos; a lot of red cards, and some of the Real Madrid players been encouraged to be very aggressive by Jose Mourinho. He was the captain and he sorted it out privately with Iker Casillas, the Real captain, to make sure there was no trouble carrying over into the Spain national team. He took responsibility. He is totally committed to the wellbeing of the dressing room.
He is involved with everyone at Barca, from Messi to the youth team. He knows everyone, not just the first team but the B team, the youngsters – he'll know their best position, everything about them. One day, after his time in Qatar, he will be back, either as a manager or a director of football.
To make the impact he has made, you need to win things and in that respect Euro 2008 was very, very important. That was largely down to his leadership on and off the pitch. He had been a world champion with the under-20s but that Euro win was a big jump. That made people really take notice, and when he followed it up by winning everything in Pep Guardiola's Barcelona team in 2009, everyone was saying 'Wow! Xavi!' But he had always been playing that way.
He won't start in the final but throughout this season, knowing it was his last, Luis Enrique has shown him great respect, playing him in the big games. He will get on, whatever the score, and even if it's only for 10 minutes. More than anyone, he deserves it.