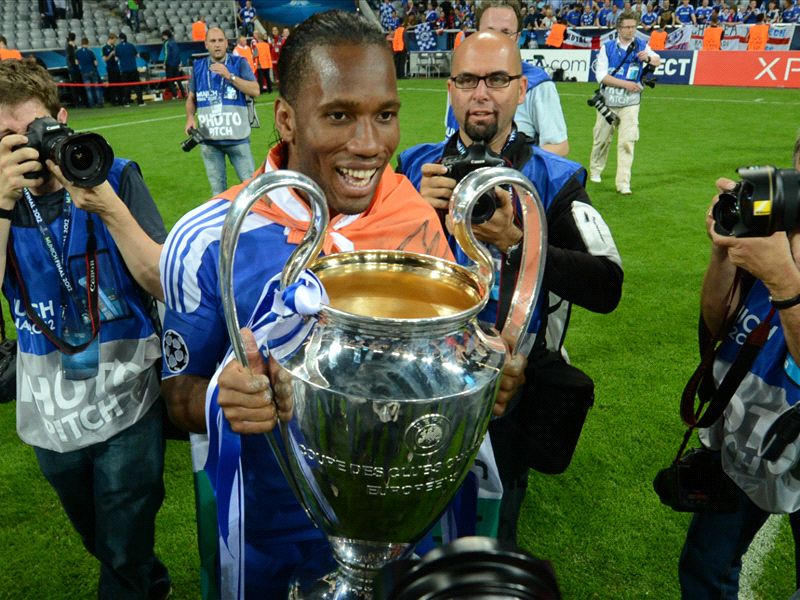 By Brian Oliver
Bruce Grobbelaar's wobbly legs, Rabah Madjer's famous backheel, Nwankwo Kanu winning as a teenager,
Samuel Eto'o
putting Barcelona on the way to victory,
Didier Drogba
heading a dramatic late equaliser… African players have provided many memorable moments in lighting up the final of Europe's, and the world's, premier club competition.
As recently as 2012, Chelsea fielded three Africans in their defeat of Bayern Munich – Drogba, Salomon Kalou and Jon Obi Mikel. Now, it is difficult to foresee who might follow them.
There will be a wide range of nationalities among the Barcelona and Juventus teams on Saturday. Brazil, Argentina, Uruguay and Chile are all represented - the most different nationalities from South America in any final of the Champions League. But there will be no Africans.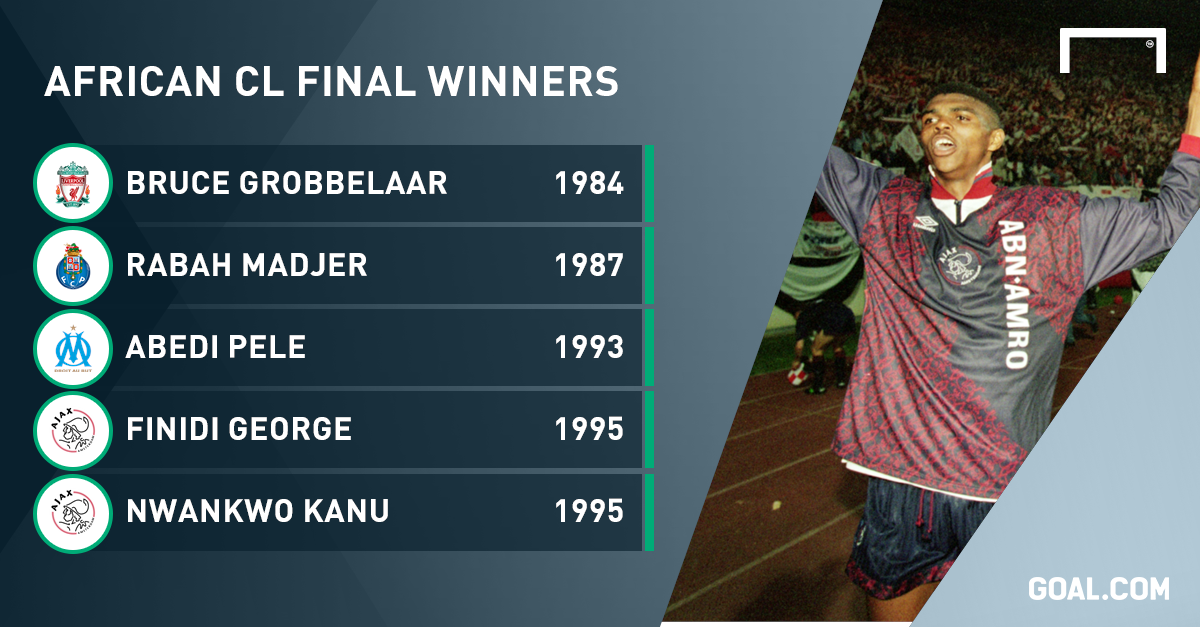 "Who's next? There's not a lot coming through and it's hard to explain," said the former South Africa midfielder Quinton Fortune, who played in the Champions League for Manchester United.
"There are still a heck of a lot of boys playing football in Africa, and I'm sure the talent is there. But for me – and I have said this many times - it's a question of getting them over to Europe as soon as possible. I came when I was 14."
Fortune recalls a special game in the 2003-04 Champions League, in the round of 16. "United were drawn against Porto and in the first leg over there I scored first, but they fought back and my great friend Benni McCarthy scored twice. All three goals by South Africans in a big match in Europe – that was special."
Fortune was injured for the second leg and Roy Keane was also missing, having been sent off in Porto. United looked to be on their way through, leading 1-0 until a McCarthy free kick in stoppage time was blocked by Tim Howard and Costinha netted the rebound. Cue a touchline celebration by a man in a long coat – the Porto coach Jose Mourinho. Porto went on to win the trophy.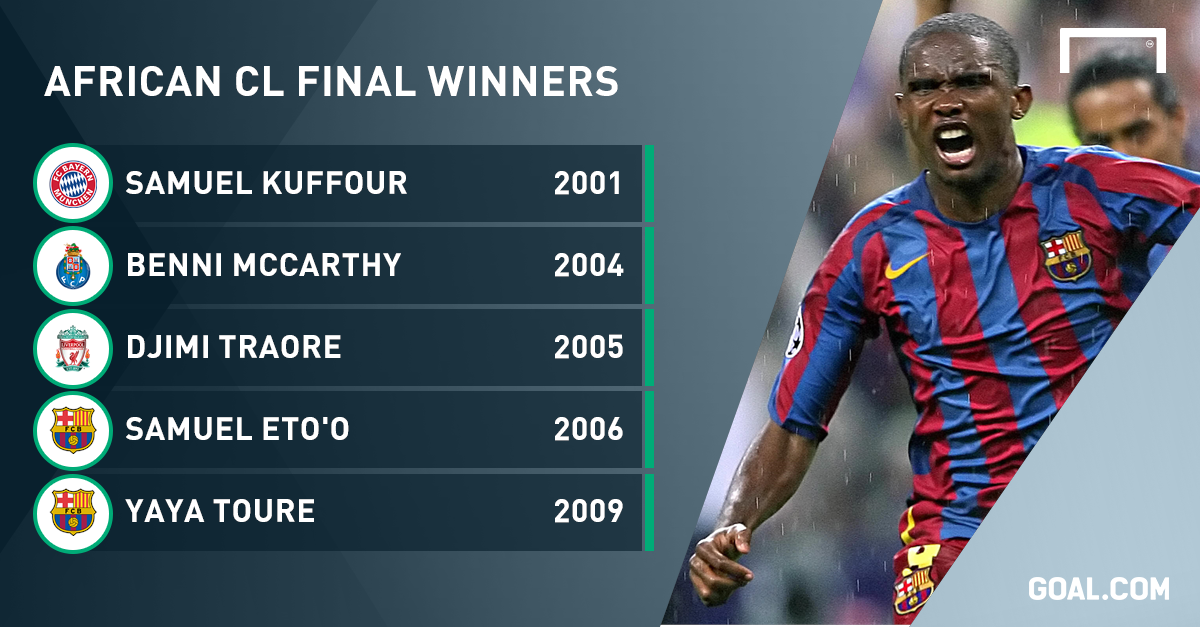 Samuel Eto'o won the Champions League again in 2009 with Barcelona and in 2010 with Inter
A decade ago there were many top talents from west Africa, too, among them Fortune's all-time favourite: Eto'o.
"Finidi George and Kanu at Ajax were great players and it was good to see Benni McCarthy win with Porto, but my number one of all the Africans who have won the Champions League must be Samuel Eto'o," Fortune told
Goal
.
"I loved to watch him and Ronaldinho for Barcelona, and he scored a really important equaliser in that 2006 final against Arsenal.
"Of the current players you'd have to say Yaya Toure is up there, and he still has the physique, the fitness and the quality to play in a final. It's a question of where he plays next season, whether he stays at Manchester City. If he went to Inter, and there has been a lot of talk, he won't even be playing in the Champions League.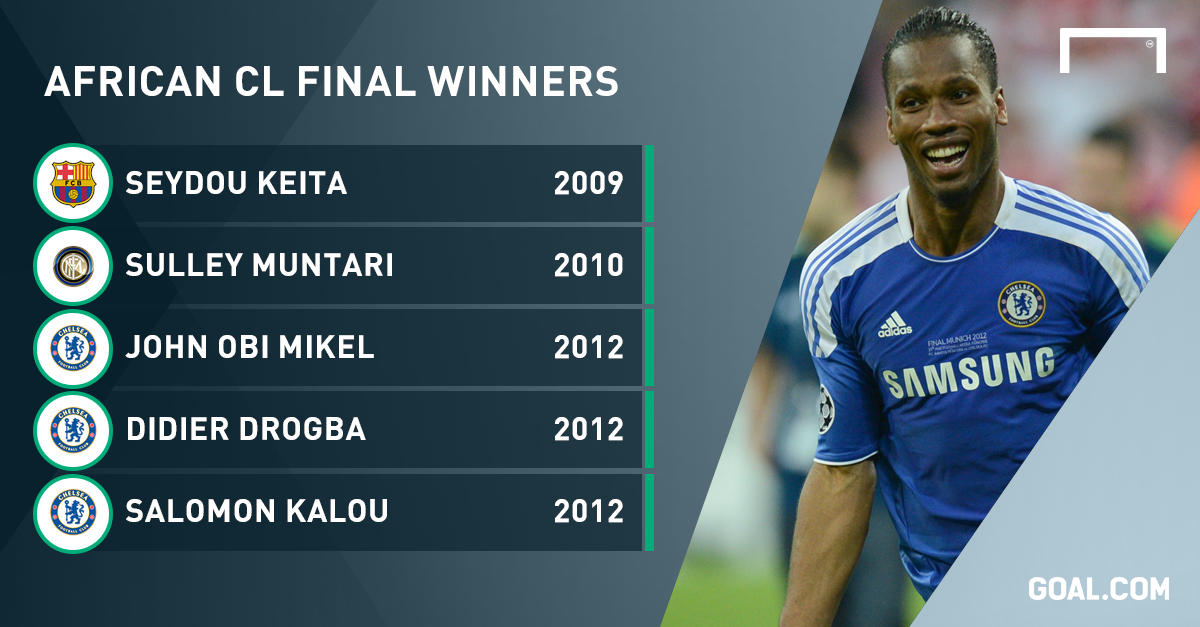 Seydou Keita won the Champions League again with Barcelona in 2011
"South Africa has Thulani Serero at Ajax, and the club have a lot of faith in him. But I'm not sure he's right up there at the elite level. The one who might make it is Aymen Abdennour, Monaco's central defender who has really impressed me for Tunisia.
"The same applies – it's all about where he plays. If he moved to Spain or England he could have a chance, but I'm not sure that's the case if he stays in France.
"It's the highest level for anyone in club football, anywhere in the world, so for any African player it's a great achievement to play in the final, and it's a big deal in his home country. It's just that the next generation of great African players isn't easy to identify."