Now you see him, now you don't.
Stefano Sturaro
made a fleeting appearance as a substitute in the quarter-finals of the Champions League, then stepped into the
Juventus
starting line-up for the first leg of the semi-finals.
He disappeared again, staying on the bench for the whole of the second leg when Paul Pogba returned, but Sturaro had already made a telling contribution that helped Juventus to knock out the holders, Real Madrid.
It has been a remarkable season for Sturaro, who is 22 but looks older. He will be in the squad for the Champions League final against Barcelona on June 6, yet last August the man they call the new Gattuso was very much the old Sturaro.
Juventus were impressed by his performances as a defensive midfielder for Genoa in the second half of last season and signed him in the summer. But Max Allegri saw him as one for the future and Juve immediately loaned him back to Genoa.
While Sturaro was battling away in Genoa's midfield, racking up six yellow cards and a red, the Juventus injury list was growing ever longer. They needed cover in midfield and Sturaro was recalled from Genoa in February.
He played only four games in the first three months of 2015, but in April he got his chance and took it.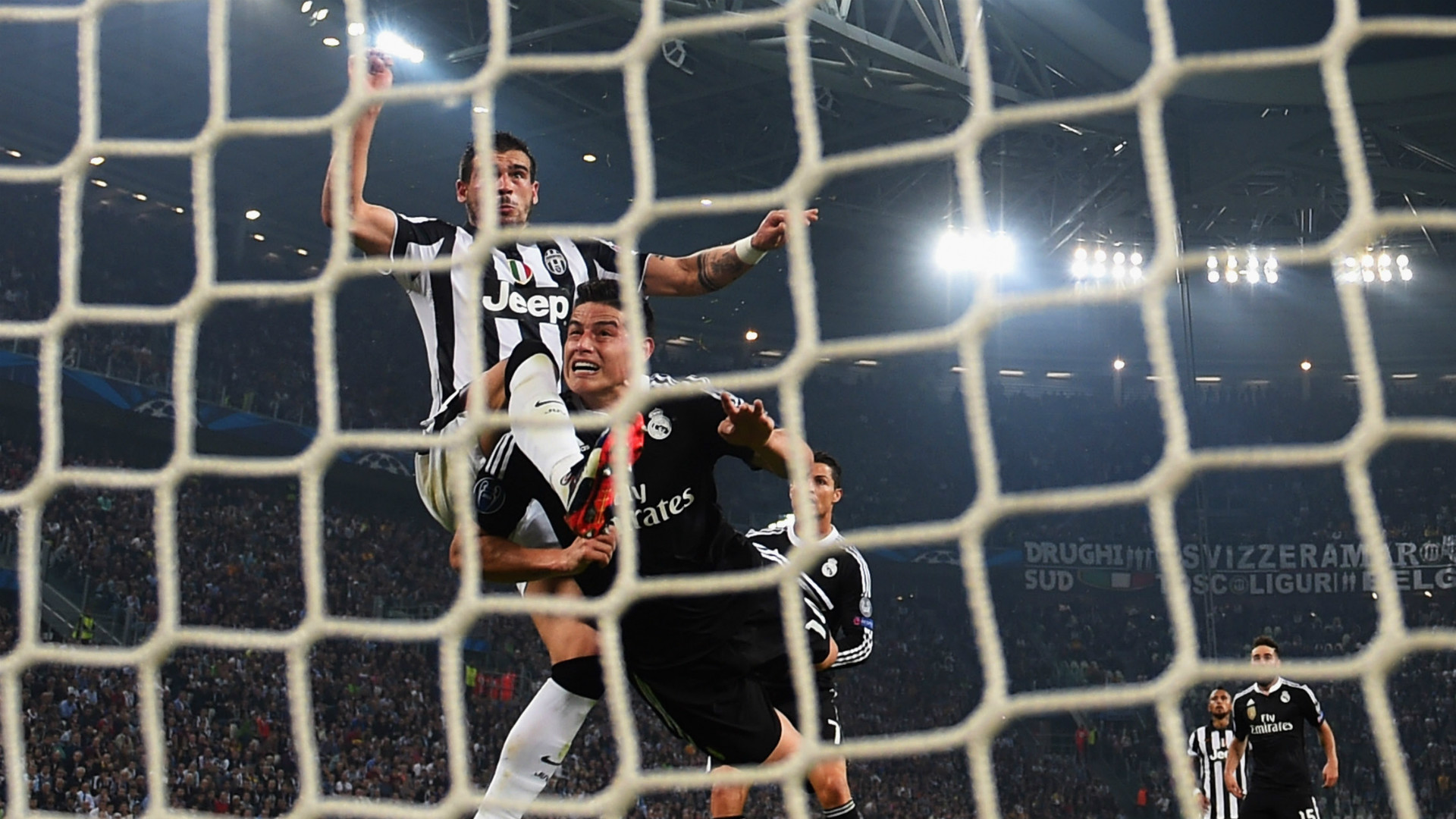 Sturaro's astonishing block on James Rodriguez's header, with the score at 1-1 in the first leg, was a turning point in the tie
On April 14, Sturaro was sent on for the last three minutes of the 1-0 win against Monaco – his Champions League debut. He was outstanding in the victory over Sampdoria that earned Juve the scudetto at the beginning of May and remarkably, given those three minutes were all he had ever played in Europe's premier club competition, he was in the starting XI for the home game against Real Madrid.
He brilliantly deflected James Rodriguez's goal-bound header on to the crossbar and put in a solid all-round performance. He also squared up to Sergio Ramos at one point, showing he is not one to be intimidated.
"There was a bit of tension, but when you're on the field you don't think about it," said Sturaro, who was given a great ovation when he left the pitch. "Now I've learned what it's like to play against great players."
Allegri likes Sturaro because he is very flexible tactically. Although he is naturally a defensive midfielder, a destroyer, he has already played most of the midfield positions in his career so far – in an attacking role, as a holding midfielder, and as a box-to-box player.
He is quick, can play with both feet, and he is aggressive. Gennaro Gattuso is the man to whom he has most often been compared.
"The comparison is flattering," he said. "But the new Gattuso? I'm just Sturaro."
He grew up in the Genoa youth academy and has played for Italy's under-18s, under-19s and under-21s. Juve always like their team to be a mix of foreign and Italian players, and they saw him as a valuable addition to the squad.
The way he is going, it will not be long before he earns his first senior cap. And he will be back, for sure, in next season's Champions League.