By Diego Simeone
I am surprised there are no English clubs left in the Champions League - English football has enormous potential with its footballers and also its financial clout.
The fact that there is no English team left in the last eight of the Champions League or in the Europa League is a wake-up call for the Premier League to look at why it is that, despite their great economic power and with all the many great footballers playing in England, Chelsea are so far ahead of everyone else and why they have no teams left in Europe.
I believe there are many great players in the Premier League and the financial conditions allow a number of teams to bring in top talents. That said, the Spanish league still has the two best teams: Real Madrid and Barcelona.
So for us at Atletico, we are competing against two teams with the obligation of winning the Champions League. At the very least, Madrid and Barcelona are among the last eight in Europe every season and usually the last four, so for Atletico to win La Liga last season was a tremendous achievement.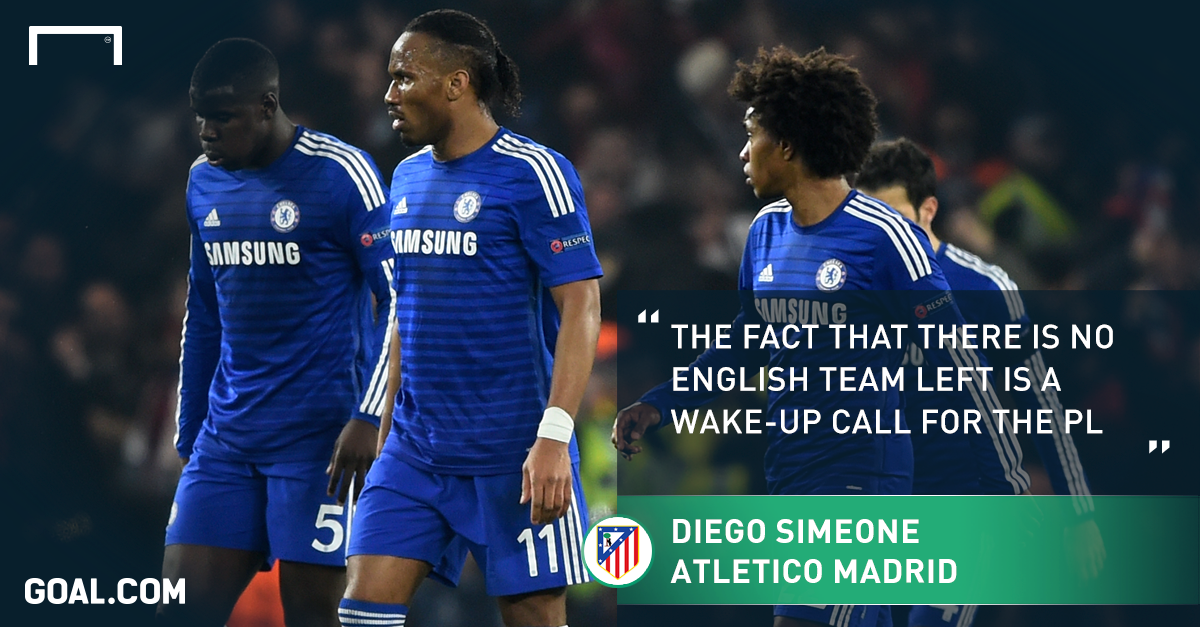 Without doubt, winning La Liga is much more difficult than winning the Champions League because, even though you face difficult matches in Europe, you meet rivals over one or two games, whereas in La Liga you are constantly competing with two of the strongest sides around and you face them four times.
There are plenty of quality teams left in the Champions League. Juventus are a very dangerous team. They are a great cup team and every time they get to this stage of a major competition, they are a very complicated rival. Their history means they will be prepared and whoever faces them will find it difficult.
They also have a great defence. That's the history of Juventus. Their structure has always been based on a strong defensive line and obviously their attacking power on the counterattack, their speed and explosive pace going forward.
But I repeat: Juventus at this stage of the Champions League, with the comfort of having almost won the Italian league, will be a very difficult, very complicated rival.
Porto are also doing a great job in the Champions League. They have been a great surprise: they play really good football, with an interesting dynamic in their play, they have an attacking team and they will be very difficult to beat.
Their presence at this stage of the Champions League shows just what a great season they are having in Europe this year.