By Brian Oliver
One of the low points of a remarkable three years of progress for Max Meyer came 12 months ago. Schalke were thrashed 6-1 at home by Real Madrid in the last 16 of the Champions League, and the teenager had a poor game.
Two weeks later he improved beyond recognition, buzzing all over the pitch as Schalke made it more of a contest in the second leg. Real won 3-1 and only Cristiano Ronaldo and Gareth Bale earned higher marks than Meyer in the Goal player ratings.
Meyer is confident that, when the teams meet again at the same stage in this year's competition, we will see the man who stood out in the second game rather than the one who looked lost in the first.
"I am optimistic," he said. "Real are the clear favourites again, but we will do everything in our power to improve on last year. If we can get off to a good start, and stop them having a good day, then maybe we can worry them."
Meyer is rated one of Germany's best prospects for the future. He has a low centre of gravity, is the same height as his hero, Lionel Messi, and has been compared to Thomas Hassler and Mario Gotze, two great German midfielders from past and present.
He has already made more than 50 Bundesliga appearances at the age of 19 – the third youngest player to pass that milestone. Schalke have two other outstanding young talents in Julian Draxler and Leon Goretzka but with Draxler injured, Meyer is the man in form.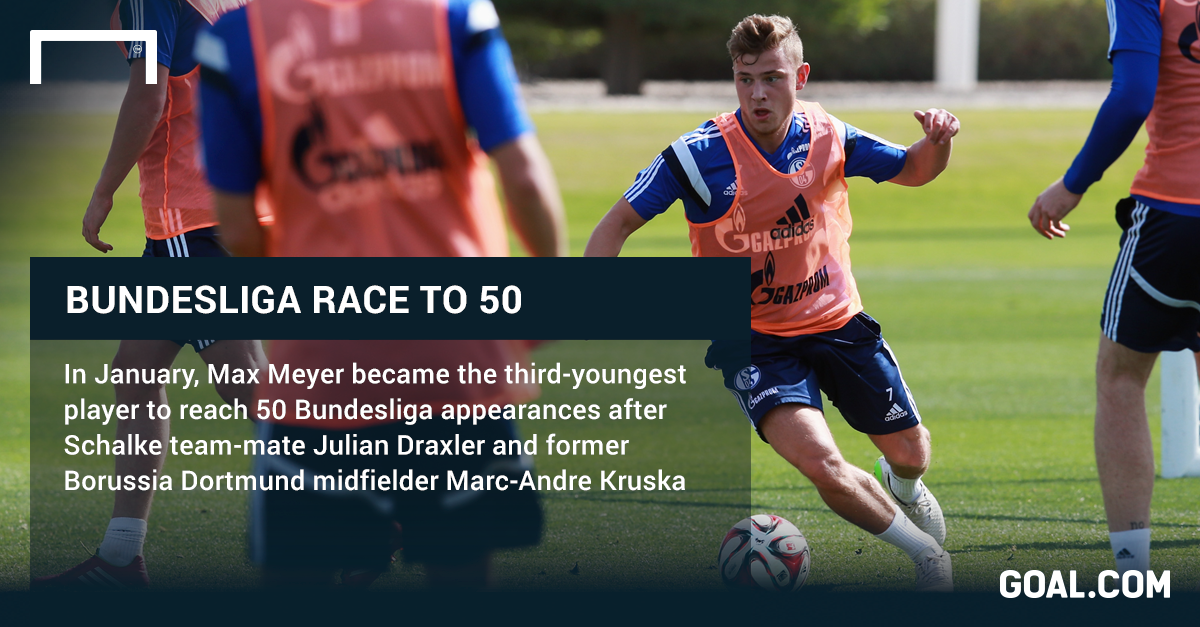 Last year, after the attacking midfielder won his first senior international cap as an 18-year-old, Germany's coach Joachim Low said: "I like Max very much. He has a great technique and will make his way."
Meyer has made six Champions League appearances this season and scored the goal that sealed Schalke's place in the knockouts. He honed his skills as a talented futsal player and has the ability to outwit defenders in tight spaces.
There has already been talk of a move to the Premier League but he is not taking too much notice. "A transfer is not an option for me," he told Goal earlier this season. "I am not thinking about interest from other teams when I go out there on the pitch.
"Of course, it's flattering in some ways because it's confirmation that you're doing well. But I don't care about interest from other teams because I'm really enjoying myself at Schalke. There's absolutely no reason for me to leave at this stage.
"I am not thinking about what will happen in two or three years. I live in the here and now, so I ignore all rumours."
He will no doubt be aware of what happened to a couple of other top young Bundesliga stars when they moved to England – perhaps too soon.
Lewis Holtby, who also played for Schalke, failed to make an impact at Tottenham and went on loan to Fulham, where his then manager, Felix Magath, said he was "not a fighter". He has just returned to Germany, having signed for Hamburg.
Marko Marin was a star for Germany at youth level, and won his first senior cap as a teenager in 2008. He excelled at Borussia Monchengladbach and Werder Bremen but flopped after a 2012 move to Chelsea, for whom he has played only six games. Loan spells with Sevilla, Fiorentina – where he did not start a single Serie A game – and now Anderlecht have followed. At the age of 25, he has done next to nothing in three years.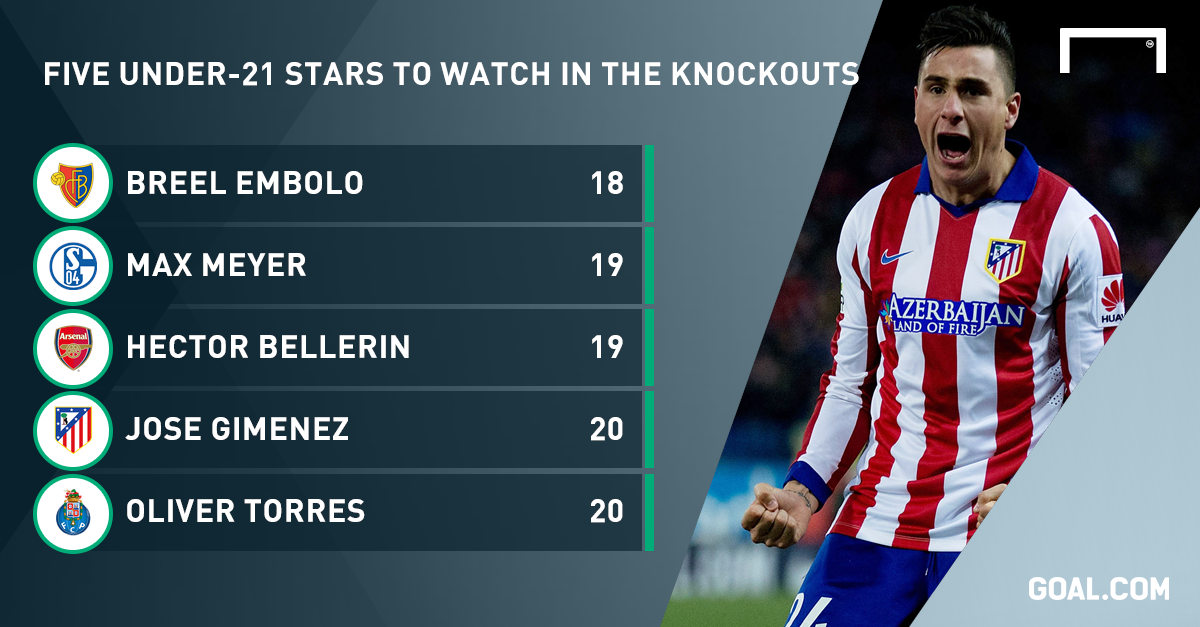 Meyer, who has had his contract extended until 2018, joined the youth set-up at Schalke from local rivals MSV Duisburg six years ago. He made his name at the European Under-17 Championship in 2012, where he was the top scorer and player of the tournament – an accolade won in earlier years by Wayne Rooney, Cesc Fabregas, Toni Kroos and Gotze – as Germany were beaten on penalties by Holland in the final.
Last season Meyer made 41 appearances under Di Matteo's predecessor, Jens Keller, but squad rotation has meant more time on the bench under the Italian.
Meyer is emotional, and when he is unhappy it shows. He did not like being rested but has resolved any differences with Di Matteo. "I am more mature now," he says. "I can cope with the pressure. The coach talks a lot with me and we have a good relationship.
"I need to use my head more, because opponents have adjusted to playing against me in my second season."
His next big aim is not a transfer, but a place in Low's squad for Euro 2016. "Of course I hope he takes me," Meyer told
Bild
. "But first it's the European Championship with the Under-21s. I have to play well consistently. Everything else will follow."