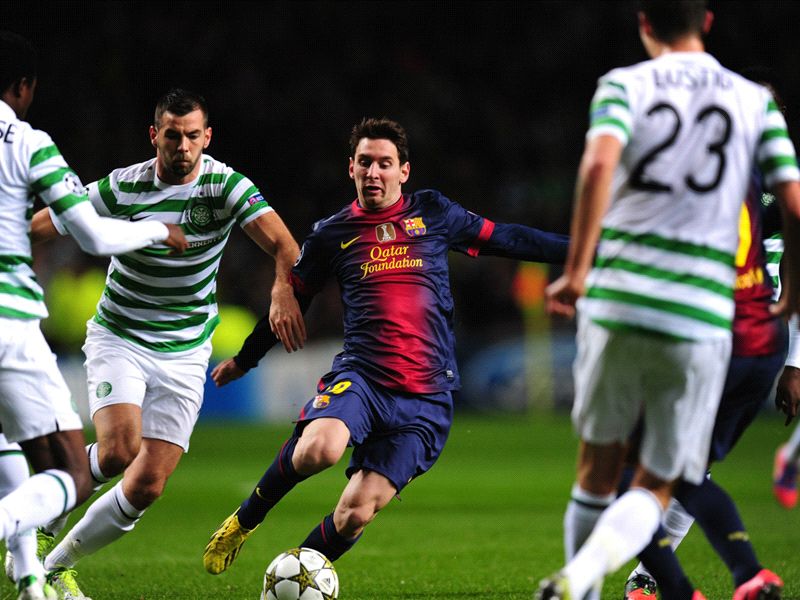 There is no tougher question in football: How do you stop
Lionel Messi
?
The former Celtic manager Neil Lennon has an answer, because his most famous moment as a coach came in the Champions League on November 18, 2012, when Celtic had 11 per cent of the possession according to some analysts but defeated Barcelona 2-1 at Celtic Park.
"There is no secret, trying to get to him," Lennon told
Goal
. "Try and make him play with his back to goal. Because once he gets on the half-turn and finds the pockets of space, then you are in trouble."
There are other factors, too, said Lennon. "You always need a bit of fortune, and you need your goalkeeper to play very well."
They did have luck on their side when two Barcelona efforts hit the crossbar and post. The Spaniards had 25 shots to Celtic's three.
And goalkeeper Fraser Forster was so good
El Mundo Deportivo
called him 'The Great Wall'. Forster even created Celtic's second goal, pulling off a save before hoisting a long ball upfield which Xavi failed to control before Tony Watt scored.
Celtic stood firm and although Messi finally scored in stoppage time, Barcelona were beaten. Rod Stewart, a lifelong Celtic fan, was reduced to tears.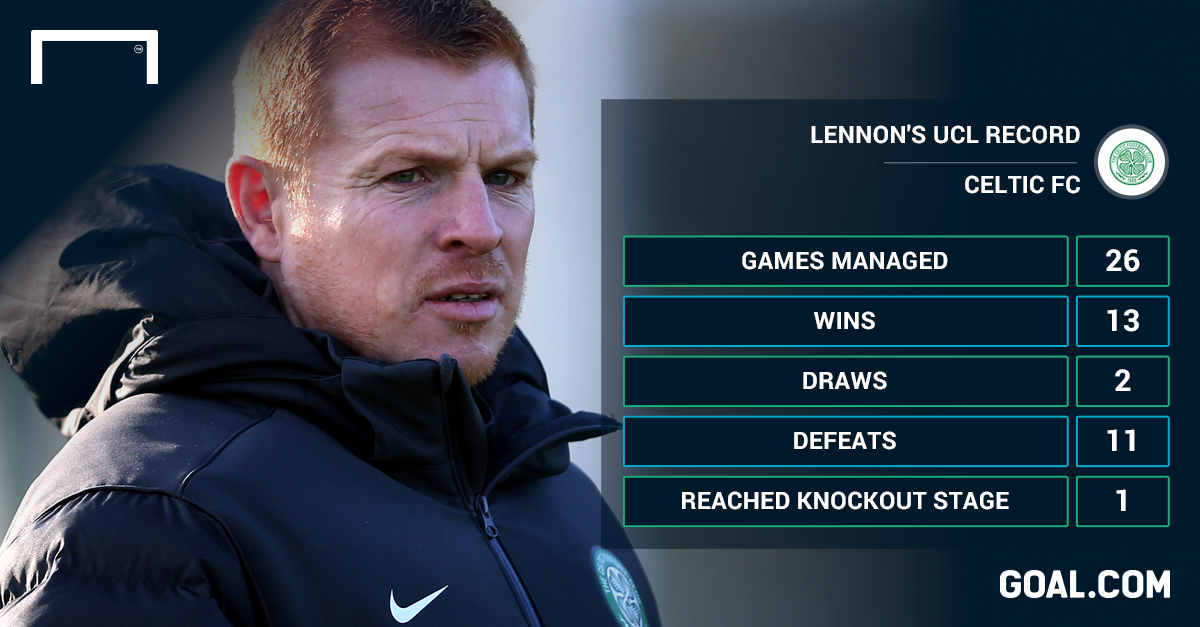 In both the Group G games against Celtic, Messi had 111 touches, the most he has had in a European match in the past three seasons. He was close to scoring several times in the first game at Camp Nou, which Barca won 2-1 with a stoppage-time goal. At Celtic Park, though, those 111 touches led to only one clear chance - his late consolation goal.
Before that strike, scored on the rebound after a save by Forster, Messi had never really looked like finding the net.
Celtic also had the help of their '12th man', as
Marca
called the crowd. "There is perhaps no greater home-pitch advantage in all of football than a Celtic home match at Celtic Park, as Barcelona learned," the newspaper reported.
It was an astonishing result. For four straight seasons Messi had been top scorer in the Champions League. Eight months before the Celtic game he had become the first player to score five in a game, against Bayer Leverkusen.
In 2009 and 2011 Barcelona had beaten Manchester United - first in Rome, then at Wembley – to become champions of Europe. Messi scored in both of those finals.
There had been plenty of talk before the 2011 final from other coaches and ex-players on the question of stopping Messi. The plans included pressurising his supply lines, tightening the space between central defenders and full-backs, putting two men on him for the entire game, creating a bottleneck in midfield to force him out wide – or repeatedly fouling him.
Or just give up. "If he has a good day, there's really no way of stopping him," was Thierry Henry's verdict.
Lennon, now manager of Bolton Wanderers in England's Championship, added: "The more the game went on, Messi tended to drift into wider areas and that suited us a little bit better because he is far more dangerous when he is coming at you from deeper central positions.
"But you can never switch off for a second. It's all right me saying we had a set plan for him. It was common sense - stay with him but stay on your feet. Because he is so good with his feet, if you go to ground he'll finish you. So we were very disciplined in that aspect of the game."
Few other teams have been able to stop him since then, and Messi has kept up his amazing scoring feats. Two goals at Ajax in the last round of games put him level with Raul on 71 goals, the most in Champions League history.
Whether Barcelona go through as winners or runners-up in Group F depends on their results in matches five and six, away to Apoel Nicosia and at home, on December 10, to leaders Paris Saint-Germain.
Despite all the talk about Messi being unhappy at Barca and the club's patchy form, Lennon has a warning for Apoel and PSG. "Messi is looking a lot fitter and sharper than last season," he said.