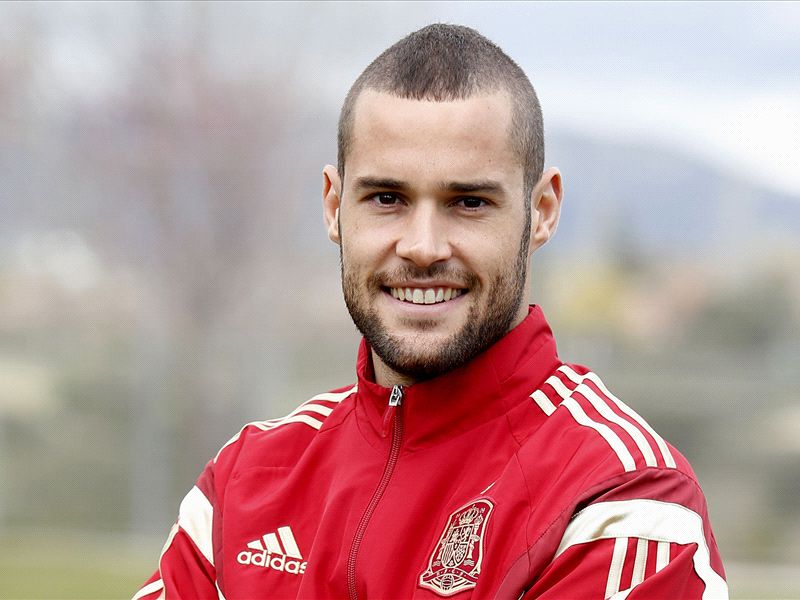 Mario Suarez has branded Spain "the best team in history" for their silverware spree which ended last summer.
Spain won back-to-back European Championships in 2008 and then 2012, winning their first World Cup in between.
Although Vicente del Bosque's men were humiliated by being the first team to face World Cup finals elimination last summer, current Suarez sees no reason why they cannot return to their heady heights.
"This Spanish team was the best team in history, for me," the Atletico Madrid midfielder told Goal. "They were best team that ever existed and can get back to that level now, too.
"Players like Xabi Alonso, Xavi Hernandez and David Villa have left, but there are others still going such as Sergio Ramos, Iker Casillas, Andres Iniesta and others.
"Younger people are coming in but the quality, the style of football and the coaching staff are the same.
"I'm very happy to get a chance to be in the squad. For me, playing for my country is the best thing. Del Bosque has confidence in me and I am totally grateful."
Suarez also discussed next month's Champions League quarter-final matches against arch-rivals Real Madrid, who beat Atleti in the final of the competition in extra-time last year.
"There is still a month to go," the 28-year-old said. "It will be a fun tie. A derby, but moved into the Champions League, with everything that that entails - intensity, quality, difficulty, etc.
"People may think Atletico are favourites, but I don't think so. We know each other, we know the strong and weak points of each other. But they are now recovering people from the last derby: Pepe, Sergio Ramos, Luka Modric, James Rodriguez.
"Real Madrid are still Real Madrid, the reigning Champions League holders, and they are favourites."
Napoli, AC Milan, Inter and Roma are among a host of clubs reported to be interested in luring Suarez away from the Vicente Calderon, and he is keen to wait until the end of 2014-15 to think about his long-term future.
"It is true that in January I was very close to leaving, but I did not," he revealed. "Now I'm very focused on Atletico and the objectives this season.
"We're in the Champions League quarter-finals, fighting for playing in Europe next season, now I'm called up to the national team.
"Football changes overnight, and currently I'm only thinking about finishing the season, and surely we will sit down with the club in the summer to talk and see what's best for everyone."