There has been plenty of crossover between the worlds of football and music, with footballers regularly trying their hand with a microphone - but how often have those same stars provided inspiration to the professionals?
Quite often, it turns out. Ahead of the release of David Guetta's official song for Euro 2016,
Goal
took a look back at some of the best musical tributes to our favourite players.
You can add your own voice to the history of music and football by visiting
www.EURO2016.com/davidguetta
and recording your part on Guetta's tournament anthem 'This One's For You'!
---
SANJIN & YOUTHMAN - ZLATAN
---
Swedish duo Sanjin & Youthman put together a tribute to Zlatan Ibrahimovic in 2013 with their nation's captain at the peak of his powers. Ibra netted 35 goals in 46 games in the 2012-13 season, his first at Paris Saint-Germain, and put England to the sword with a bicycle kick, as the song notes, "like taekwondo".
---
VAUDEVILLE SMASH FT. LES MURRAY - ZINEDINE ZIDANE
---
Australian band Vaudeville Smash combined with broadcaster Les Murray, one of the country's faces of soccer, in their tribute to Zinedine Zidane ahead of the 2014 World Cup. The video, featuring a group of football freestylers in grinning, oversized Zidane masks, is worth a watch, too.
---
DON FARDON - BELFAST BOY
---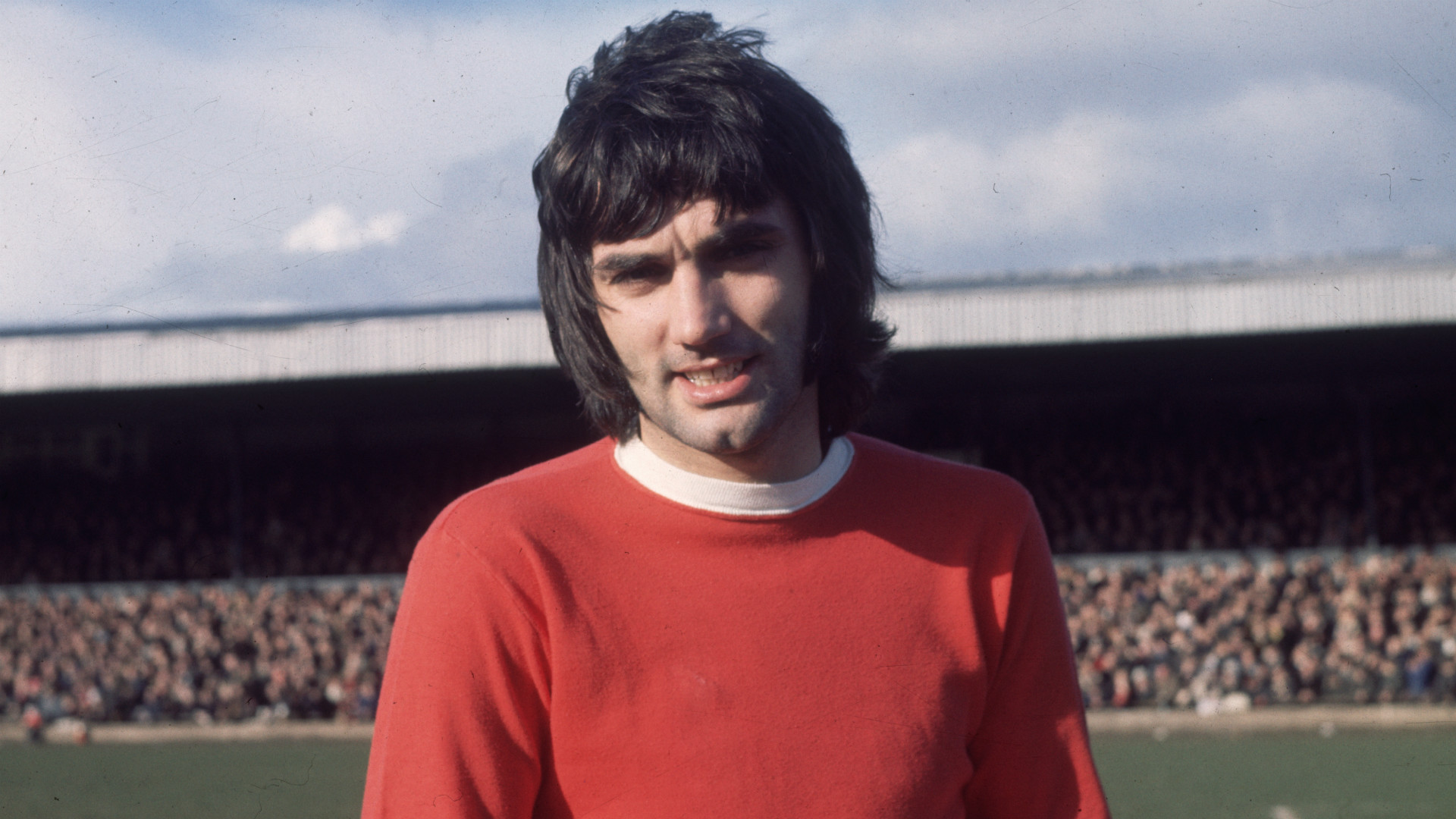 Don Fardon hit No.32 in the UK singles chart with 'Belfast Boy', a homage to George Best, in 1970 and later re-released the song after the Manchester United winger's death in 2005. The track was originally recorded for a BBC documentary about Best and was so popular it was subsequently released as its own single.
---
THE LEFT FOOT COMPANY - BIG SAM
---
A group of Finnish musicians under the name 'The Left Foot Company' released 'Big Sam' not in tribute to Sam Allardyce but Sami Hyypia, one of their nation's greatest players, in 2013. The lyrics were written by Jari Haapala, who coached a teenage Hyypia in his hometown of Kuusankoski.
---
JURGEN - LU-LU-LU-LUKAS PODOLSKI
---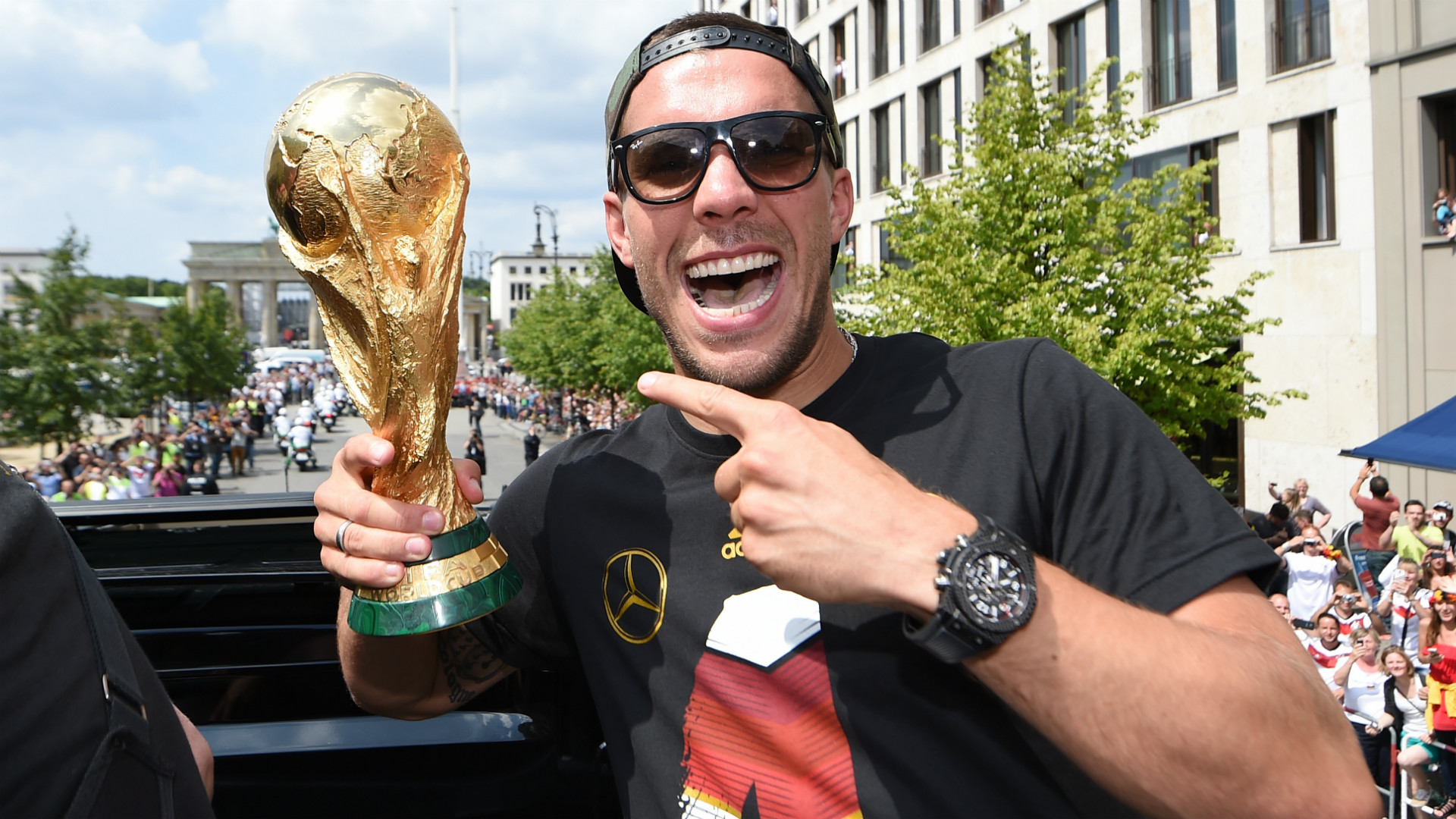 Singer and TV presenter Jurgen Milski, a contestant on the first series of Big Brother in Germany, released 'Lu-Lu-Lu-Lukas Podolski' for the 2006 World Cup and while the party track may not be the most aesthetically significant football song ever released, it is probably an appropriate ode to the famously eccentric and outgoing Podolski.
---
MATZE KNOP - NUMERO UNO
---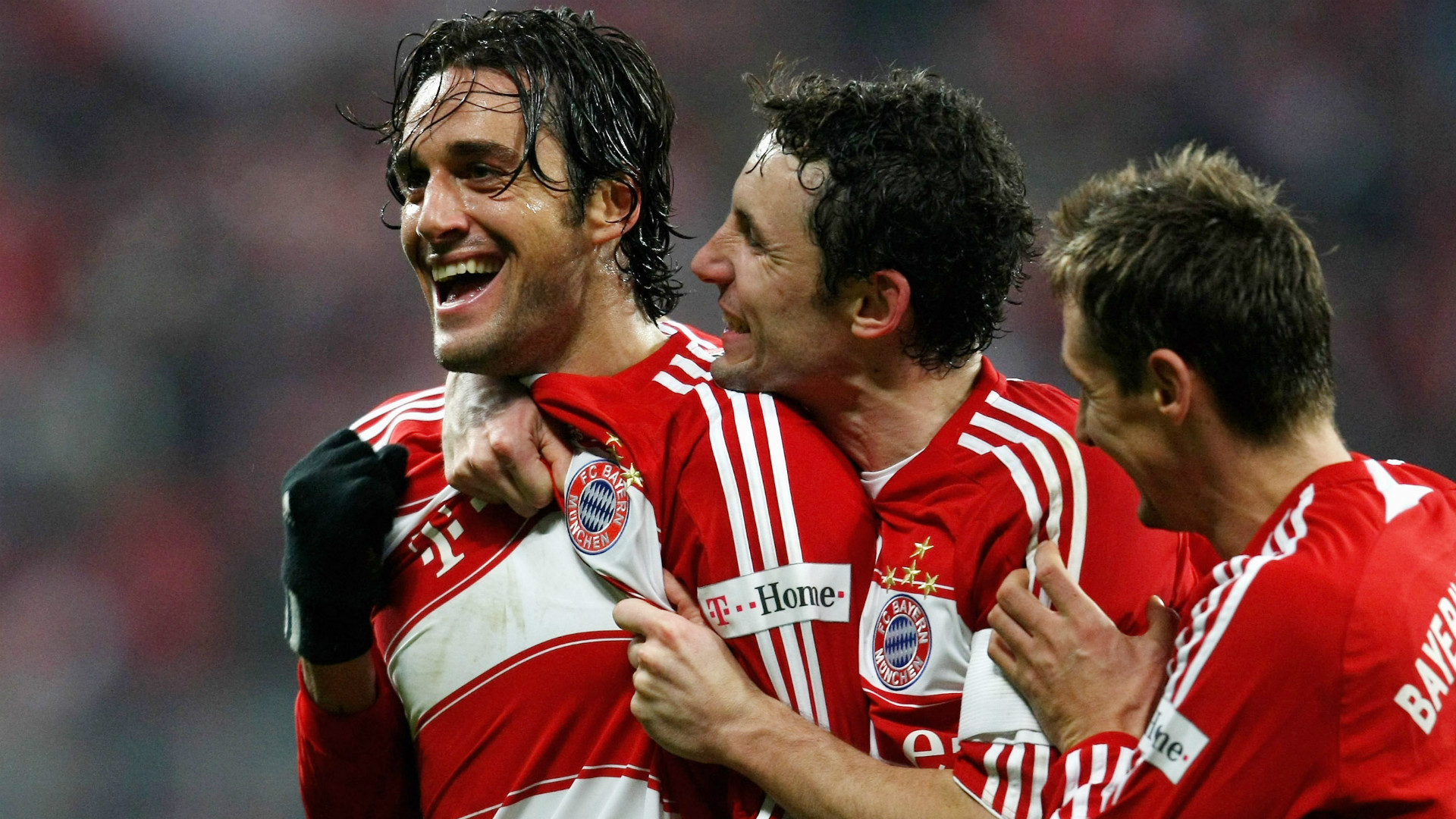 Much like Podolski, Luca Toni had a novelty dance track dedicated to him by German comedian and singer Matze Knop during his time at Bayern Munich. Knop's impersonations of famous football faces became well-known and his depiction of Toni was popular with the man himself, who admitted he "laughs limp" about their similarities.
---
RUFF SQWAD - MARIO BALOTELLI
---
Bow-based grime group Ruff Sqwad, then featuring Tinchy Stryder, took inspiration from Mario Balotelli's famous 'Why Always Me?' shirt for their 2012 single. Stryder and Balotelli later released a t-shirt bearing the slogan for charity. "He's a real cool guy and he likes his music, too," the rapper said. "Mario's the type of character we haven't really had in the Premier League. He's got a good heart and does a lot of good things."
---
PEPE KALLE - ROGER MILLA
---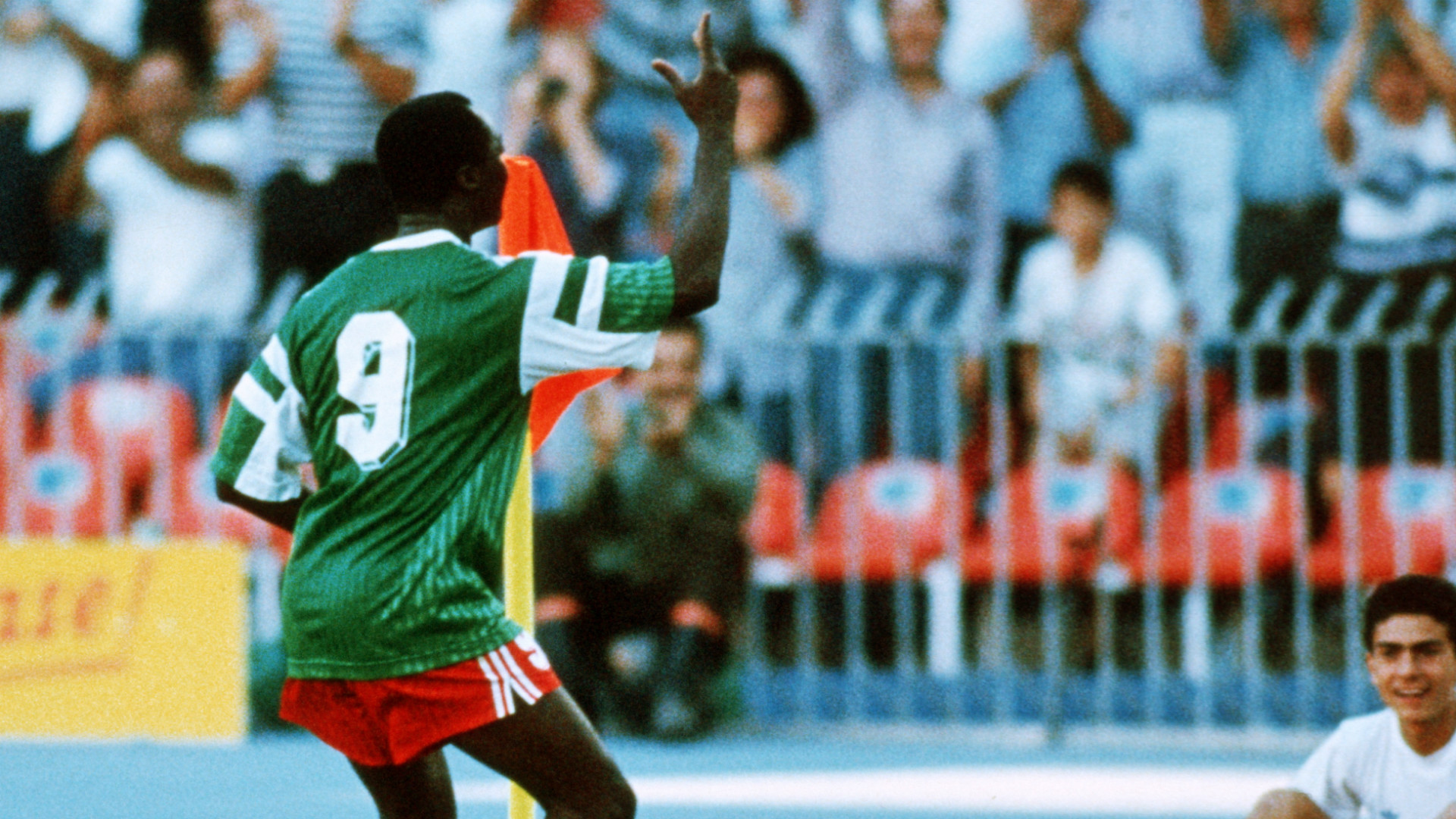 Pepe Kalle was born in the Democratic Republic of Congo - then the Belgian Congo - but penned a song about a Cameroon legend, Roger Milla. The striker achieved global fame in 1990 following his exploits at the World Cup and Kalle had similarly risen to prominence as a member of Empire Bakuba during the 1980s.
---
THE HITCHERS - STRACHAN
---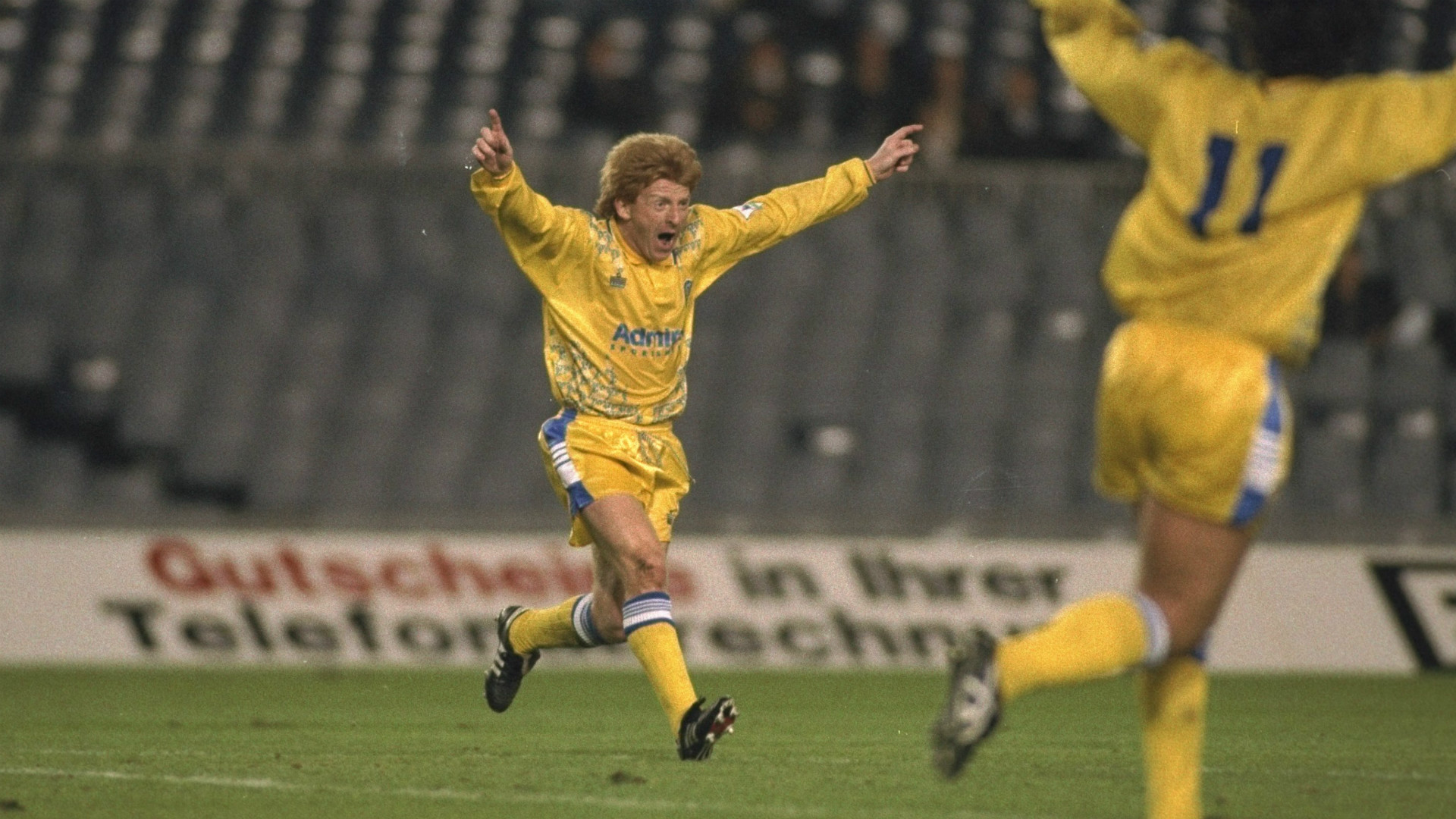 The Hitchers, from Limerick, Ireland, released 'Strachan', named after the current Scotland manager Gordon Strachan, in 1997 and though it did not chart in the UK it became a quiet favourite of a number of radio DJs including John Peel, earning a place in his 'Festive 50' list of the best songs of the year.
---
BARCELONA - KASEY KELLER
---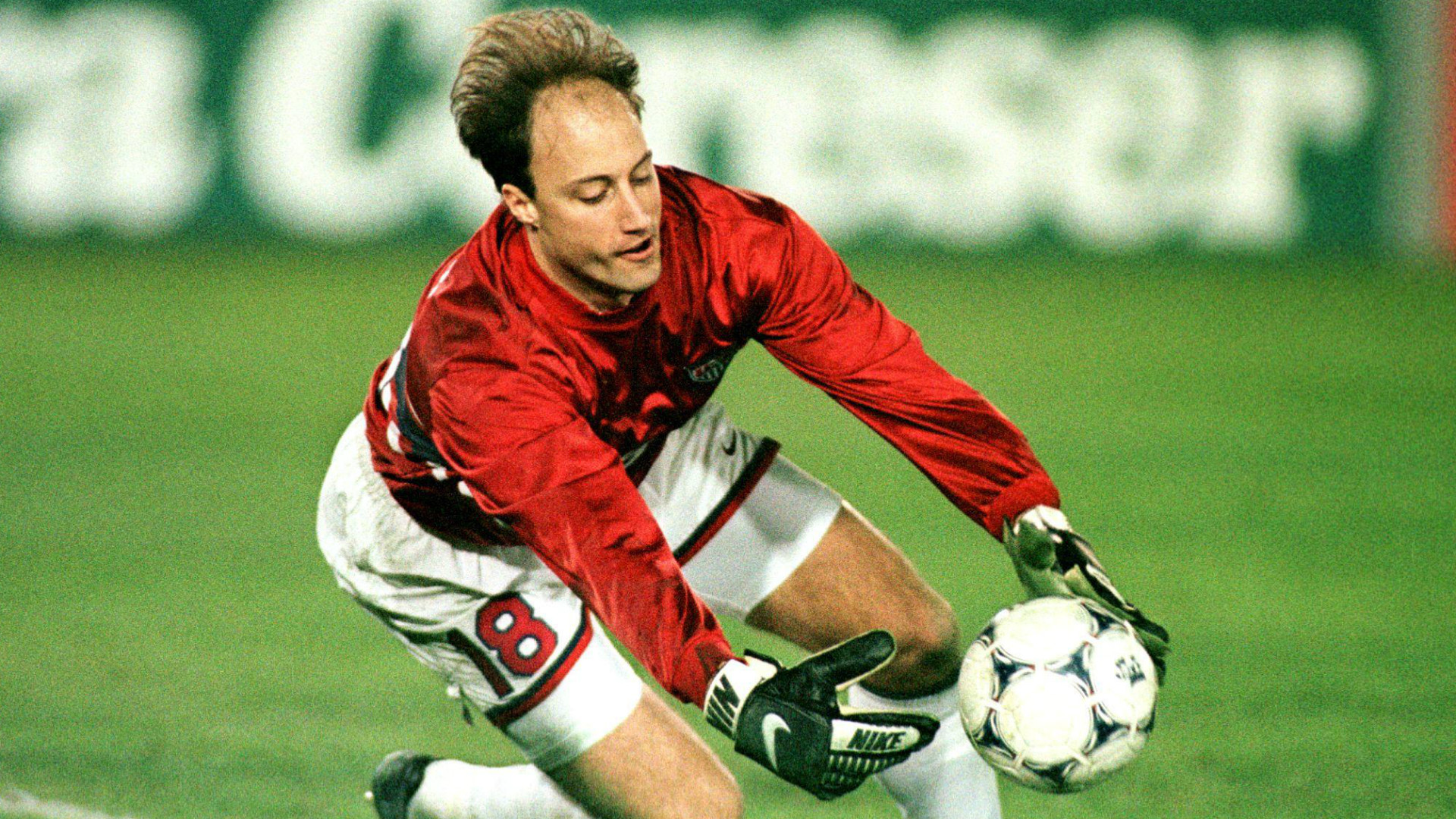 The 1998 World Cup did not go to plan for the United States, with Steve Sampson's team finishing bottom of their group having lost all three matches, but they did have one bright light in goalkeeper Kasey Keller. He was named the US Soccer Athlete of the Year in 1999 and the band Barcelona, from Virginia, put their admiration for him on record in 2000 - even noting that they didn't "blame him for that fiasco in France in 98".
Sing on the Official Euro 2016 song and win tickets to the opening game of the tournament between France v Romania!