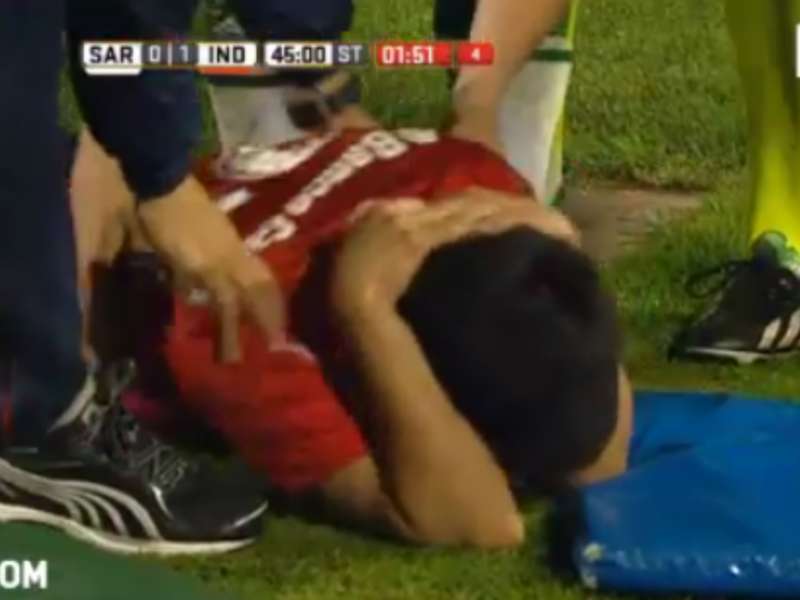 Sarmiento striker Leandro Diaz proved he could well succeed in a career in rugby after he was sent off for a ridiculous challenge in Sunday's league clash with Independiente.
Aubameyang admits Man City contact
The Argentine forward showed little regard for his opponent, Ezequiel Barca, as he shoved him over and into the advertising boards to earn a straight red card.
The match ended in a 1-0 defeat for Diaz's Sarmiento side and you can watch a video of the challenge at the top of the article!