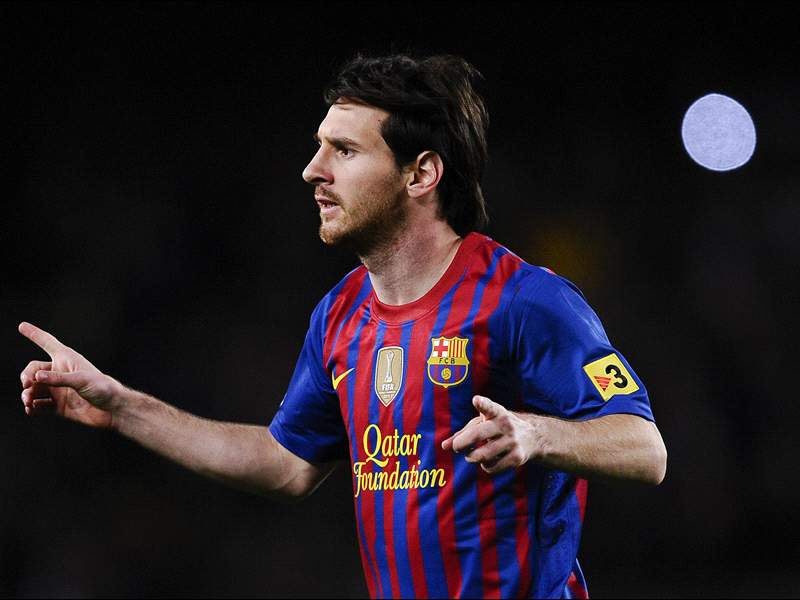 Newell's Old Boys
president Guillermo Lorente hopes
Barcelona
star
Lionel Messi
will return to the Argentine club at some point in his career.
The 25-year-old was part of Newell's youth ranks between 1995 and 2000 before moving to Barca. The Argentina international has always maintained that he plans to see out his career at Camp Nou, but Lorente has not lost hope of seeing the diminutive attacker wear Newell's shirt again.
"We can watch him and dream that one day he will come back," he told
Liga BBVA's
website. "He is still very young, [but] let's hope that one day he can return, to retire here, or to play here.
"He should. It should be an obligation for him."
Lorente then spoke about the iconic status that Athletic Bilbao coach Marcelo Bielsa has at Newell's after guiding the club to one Primera Division title and one
Clausura
triumph in the early nineties.
"If there is one idol in the history of Newell's, it's Marcelo Bielsa," he added. "When you speak about Marcelo Bielsa, you speak about Newell's and vice versa.
"He talks about Newell's too - he is one of the most popular people at the club.
"One day he will come back to Newell's. He is one of the people who is most likely to have the doors open for him when he wants to come back."