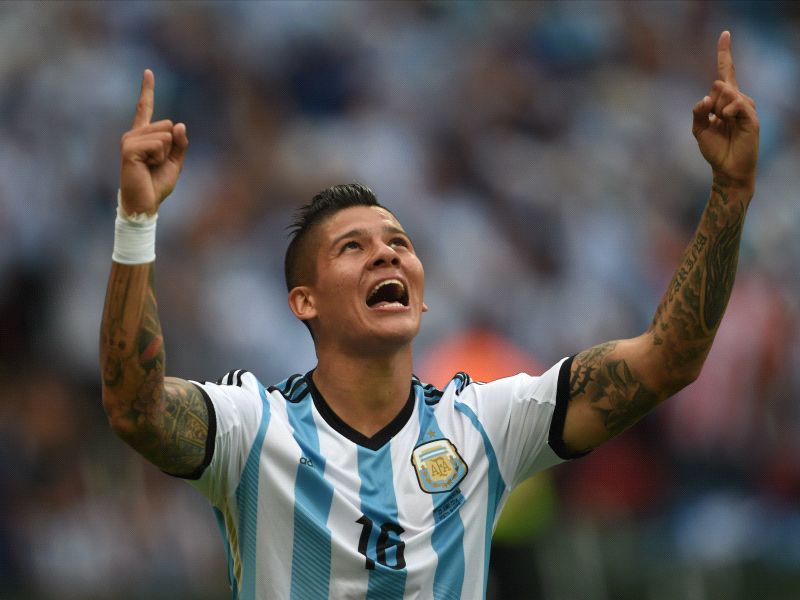 EXCLUSIVE
By Duncan Castles
Manchester United have agreed a €20 million deal for Sporting defender Marcos Rojo, with Nani going the other way on a season-long loan.

Rojo is to move to Old Trafford after extensive negotiations between the two clubs, against the backdrop of the Argentina defender going on strike before apologising to his team-mates and supporters.

With United covering the majority of Nani's salary - one of the highest at the Premier League club - the deal is something of a triumph for Sporting president Bruno de Carvalho.

He had refused to accept United's initial €20m offer for Rojo, drawing the ire of both the player and Doyen Sports, an investment fund who own 75 per cent of the Argentine's economic rights.

With Sporting contractually obliged to pay 20% of any fee over €5m for Rojo to his former club Spartak Moscow, and 75% of the income going to Doyen, a €20m sale would have effectively seen the World Cup finalist leave for free.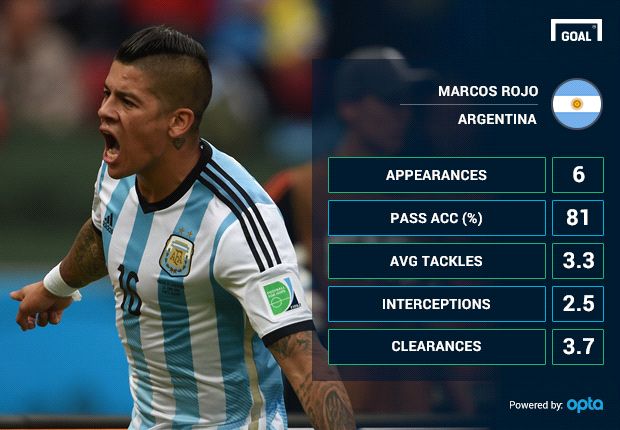 In bringing Nani back to the club where the forward began his professional career, De Carvalho has landed one of Portugal's most prominent footballers at minimal salary cost to Sporting.

De Carvalho was determined to play hard-ball with Rojo's agents after the player refused to train with the club in order to help push through a move to Old Trafford, insisting he would not be held to ransom.
Rojo himself apologised for his behaviour in an interview with the club's television channel on Sunday evening
, though it is understood it is partly designed to facilitate the transfer.
"It was all a misunderstanding, I was a hothead," he said. "I'm sorry for what happened because I feel that I was unprofessional.
"I want to tell the people that I didn't behave correctly, but I'm am very fond of this club. They are the ones that will decide my career, and I hope it will be the best both for me and the club. But I want to stress that I'm very happy at the club, and I like the way I'm treated and the care they give me."
The deal underlines United's desperation to provide Louis van Gaal with personnel capable of playing the high-risk 3-5-2 formation their new manager is attempting to introduce at Old Trafford.
The Dutchman began his first Premier League campaign with just three experienced central defenders and one international left-back in his squad, duly falling to Saturday's 2-1 home loss to Swansea City.
Rojo, 24, is comfortable operating as one of the three centre backs in a 3-5-2 or as the left wing-back. During his two season at Sporting he was used primarily as a central defender.
Nani has four years remaining on the highly lucrative contract United awarded him early last summer. Though then manager David Moyes considered persuading the Portugal international to remain with the club as a key element in structuring his squad, the pair rapidly fell out and Nani rarely made the first XI in subsequent months.
Liverpool have made Portugal Under-21 international Tiago Ilori available for loan as they attempt to rebalance their squad for the new season. Ilori, an initial €7.5m signing from Sporting last summer, has yet to start a game for the Reds but had expected to be part of Brendan Rodgers' first-team plans this season.
His position, though, has been complicated by Kolo Toure's refusal to accept a transfer to Trabzonspor, leading Liverpool to seek another developmental loan move. While Bordeaux are interested in Ilori, he would prefer a switch to another Premier League side.