Mesut Ozil is waiting on Arsenal boss Arsene Wenger to make a decision on his future at the club before he signs a contract extension with the Gunners, Goal understands.
Wenger: Ozil has a taste for goals now
He is expected to become Arsenal's highest paid player if he does eventually sign but first wants to know whether Wenger, whose contract expires next June, will put pen to paper on a new contract. Ozil's current contract expires in 2018.
The Germany international's decision is said not to be a financially motivated one and instead based around the man who brought him to Emirates Stadium for a £42.5 million club record fee in 2013.
Goal understands that Wenger has already been offered a contract extension that would see him surpass 21 years at the club, however he has yet to sign it and is expected to wait until the end of the season before making a decision on his own future.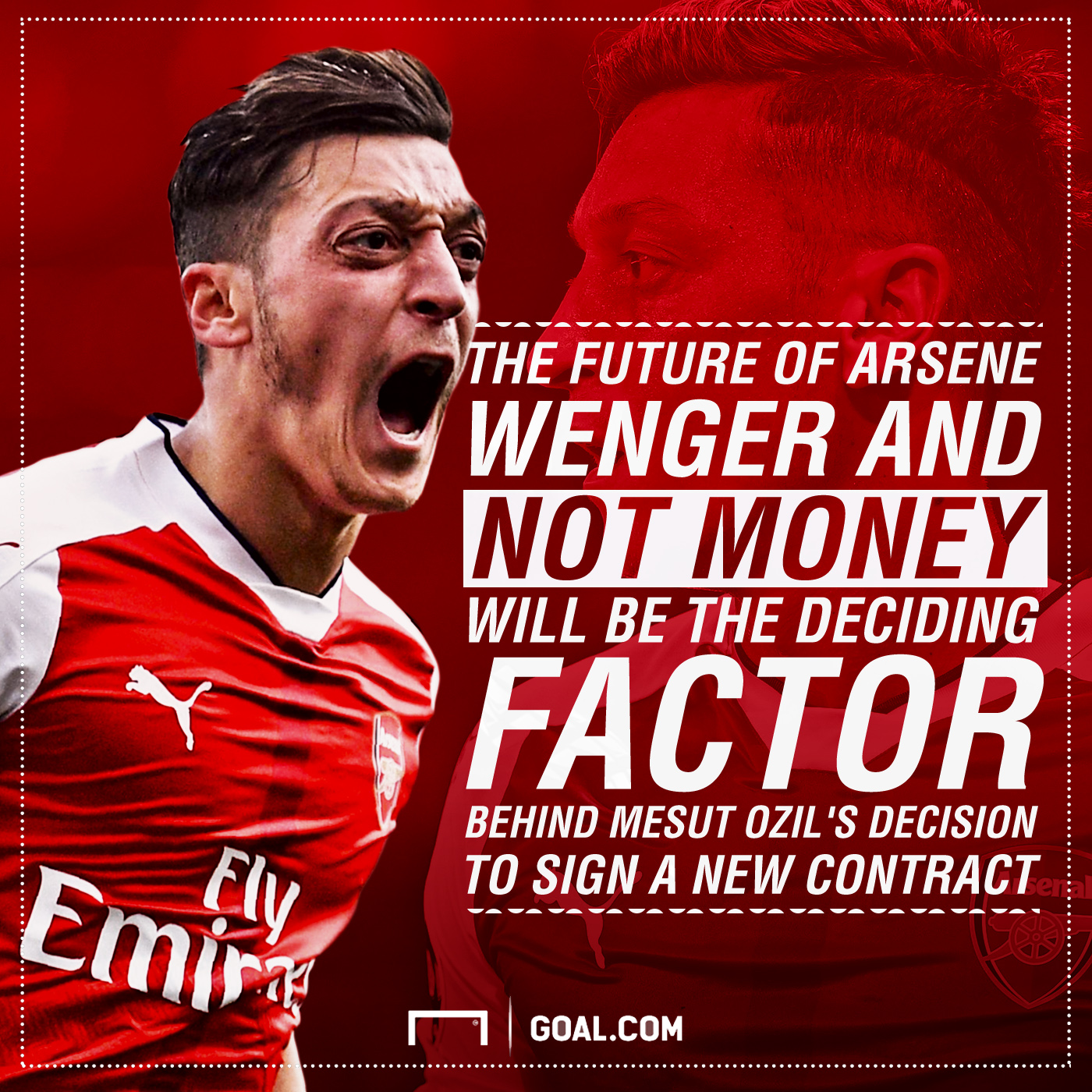 Arsenal officials have made clear to Ozil that they want him to sign regardless of Wenger's whereabouts next season, but the player remains adamant that the Frenchman was a key reason behind his move to the Premier League and wants to see the manager's situation resolved first.
"It's not just money", Wenger said in a recent press conference.
Ozil celebrates first hat-trick with special photo
"Arsenal can win titles of course. But that's what we have to show. We are in a league where Man City, Man United, Liverpool, Tottenham, Chelsea everybody fights and you cannot guarantee that to anybody.
"We keep that [negotiations] discreet. At due time we will come out with that. We want to keep our best players, of course. But the more I say that, the more he is in a stronger position."
The 28-year-old has always considered his connection with the coach as one of the main reasons for staying at a club and previously had close relationships with Thomas Schaaf who convinced Ozil to join Werder Bremen in 2008, as well as Jose Mourinho when he was Real Madrid coach.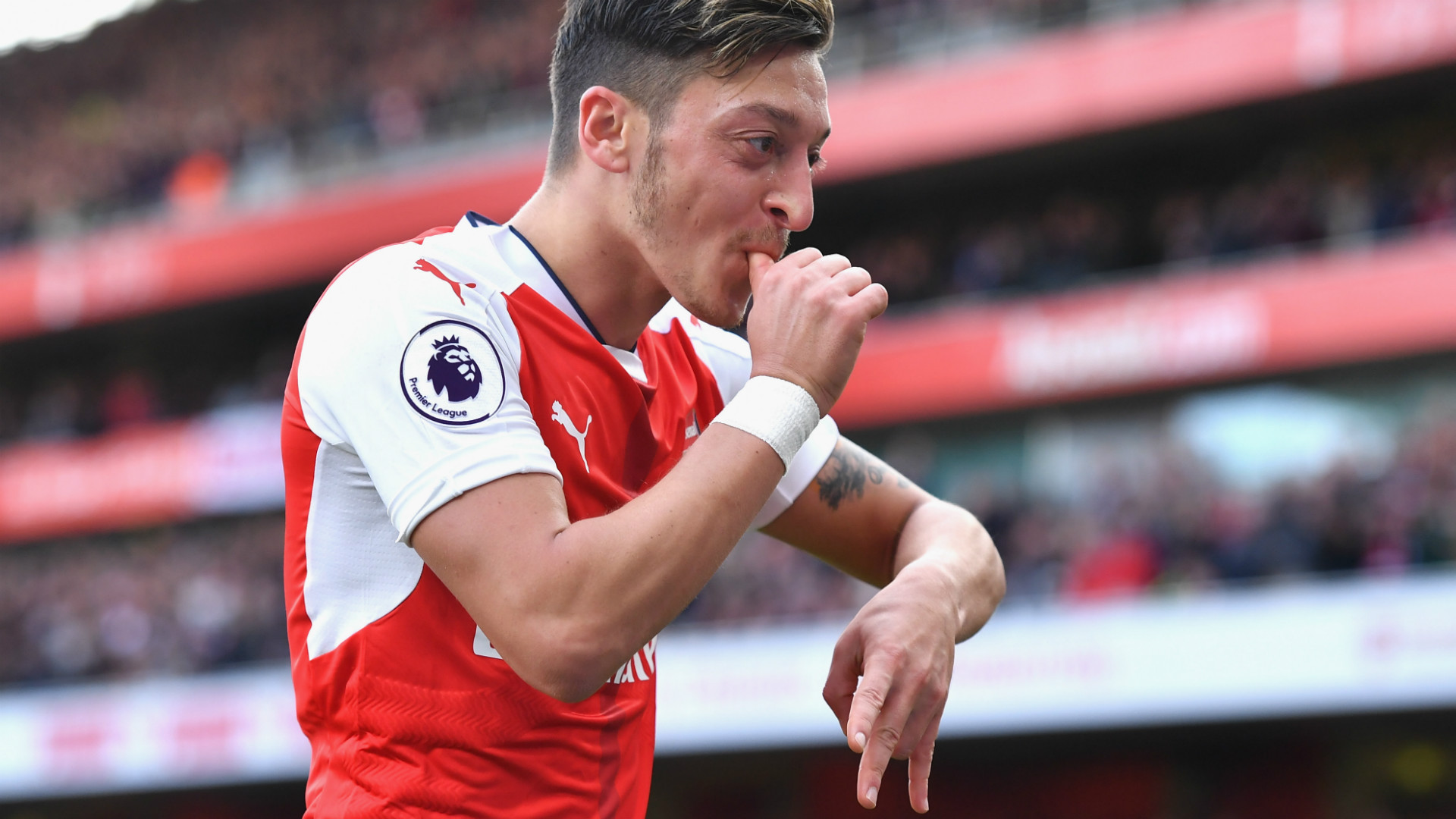 Indeed, it was a phone call from Wenger himself which persuaded Ozil to depart Madrid for north London on transfer deadline day three years ago.
"Somehow this telephone call just flicked a switch in me," Ozil told Die Welt.
Ferdinand questions Ozil celebration
"I thought: 'What he is telling me is what I have missed at Real: transparency, trust, respect'. He told me exactly how he sees me [as a player], how he wants to use me, what he expects from me and what he hopes I will contribute."
Ozil has become Arsenal's top assist provider since arriving in north London three years ago and the club are putting pressure on him to extend terms on his current contract which expires in 2018 - which leaves him free to discuss a free transfer with any potential interested parties in just over 14 months time.
He scored his first hat-trick in Arsenal's 6-0 victory over Ludogorets on Wednesday, ensuring the club sit top of Champions League Group A with three games played.