---

EXCLUSIVE
---
Luis Suarez, born in La Coruna in 1935, has always been a pioneer. He left home as a teenager to succeed at
Barcelona
, where he established himself as the only Spanish player in history to win the Ballon d'Or.
After dovetailing with Ladislao Kubala in the famous Barca side, he then moved to Helenio Herrera's Inter. There he bedded down and helped form one of the greatest teams that Italian football has ever seen.
After being named as one of Barcelona's 20 greatest players
, he talks exclusively to
Goal
about his experiences in the game and much more.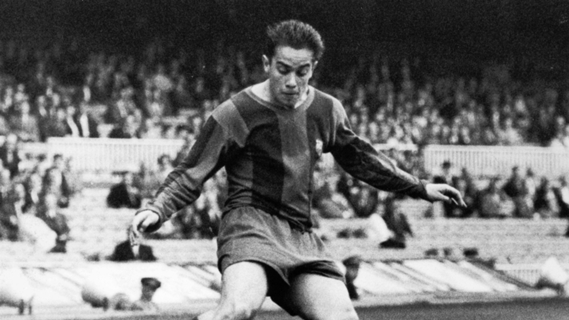 Goal: You are the only Spanish winner of the Ballon d'Or - how do you feel about that?
Suarez:
"Not much. Lately I've been thinking about it more because it is now given much more publicity. In fact my name is in the media more now than when I won it, and I now realise it was something really important."
G: Others have been close, like Raul, Xavi and Andres Iniesta. What happened?
Suarez:
"Several have been close at different times. You never know how it can finish. In 2010 I think Iniesta deserved it. From now on it will take a lot more. We can forget the tough competition from the other candidates."
G: You also had disputes with Ferenc Puskas and Alfredo Di Stefano...
Suarez
: "You have to take into account other circumstances. I was lucky that Barcelona and the national team played many matches abroad and I did well. The voting journalists then voted on what they saw. Anyway, you can't win that trophy every year, but it is important to aspire to it every year."
G: Have you noticed a lot of changes in modern football?
Suarez:
"Now it is harder to be a footballer. Before, the game was much simpler, and there was less media interest. A player then earned well but nothing like the amounts of today. Today a young boy can be transported from one situation to another from one year to the next. You have to be very clever to not get into difficulties."
G: Does the current Barcelona team have anything in common with the side you played in?
Suarez:
"Both are great teams. In those days we had a fantastic team that scored a lot of goals, so in this sense we are alike."
G: You were very young when you first wore the Barcelona shirt. Do you remember that day?
Suarez:
"Of course. It was quite funny because I made my debut in La Liga for Deportivo against Barcelona, and shortly after I made my debut in a Barca shirt against Depor. It was unforgettable."
G: You also had key moments in the Les Corts stadium before the club moved to the Camp Nou...
Suarez:
"You have to thank Ladislao Kubala. The wonders he performed filled the small Les Corts stadium and the club designed the bigger Camp Nou. It was a definite success.
G: How was playing in Les Corts? Did the club lose something moving to Camp Nou?
Suarez:
"It was much more closely-knit, as the crowd were just steps from the pitch. The front rows were boxes with straw chairs. The line around the pitch was very small. The Camp Nou, it is a fantastic stadium, with a much larger capacity that has benefited the club and been imprinted on part of the philosophy."
G: And what about your relationship with Kubala?
Suarez:
"We had a formidable attack. We had him, but also Evaristo de Macedo, Sandor Kocsis, Justo Tejada, Villaverde, Rivelles, Eulogio Martínez ... we had a lot of talent!"
G: Some say that you had to leave to prove you were better than Kubala. Is that true?
Suarez:
"Not for me. Kubala had a serious injury and some difficulties when Herrera left him out of the team. Because he was the fans' idol, some blamed me.
When Herrera went to Italy he asked Inter to sign me and at the time Barcelona had economic difficulties due to changing their stadium. It's true that it was a risk because Barcelona were an elite club and Inter were not at that level. But Herrera knew how to convince me. "
G: Do you think that Lionel Messi and Neymar could get caught up in a rivalry that ends with one of them leaving the Camp Nou?
Suarez:
"Not at all. When they began to play together maybe it could have happened, and also when Luis Suarez arrived. As I said then, if they are intelligent they should be able to work together because it is the only way to win. Jealousy and arguments do not win titles and they quickly understood that. They get on wonderfully well and it shows in the results and in the game. They do things as they should."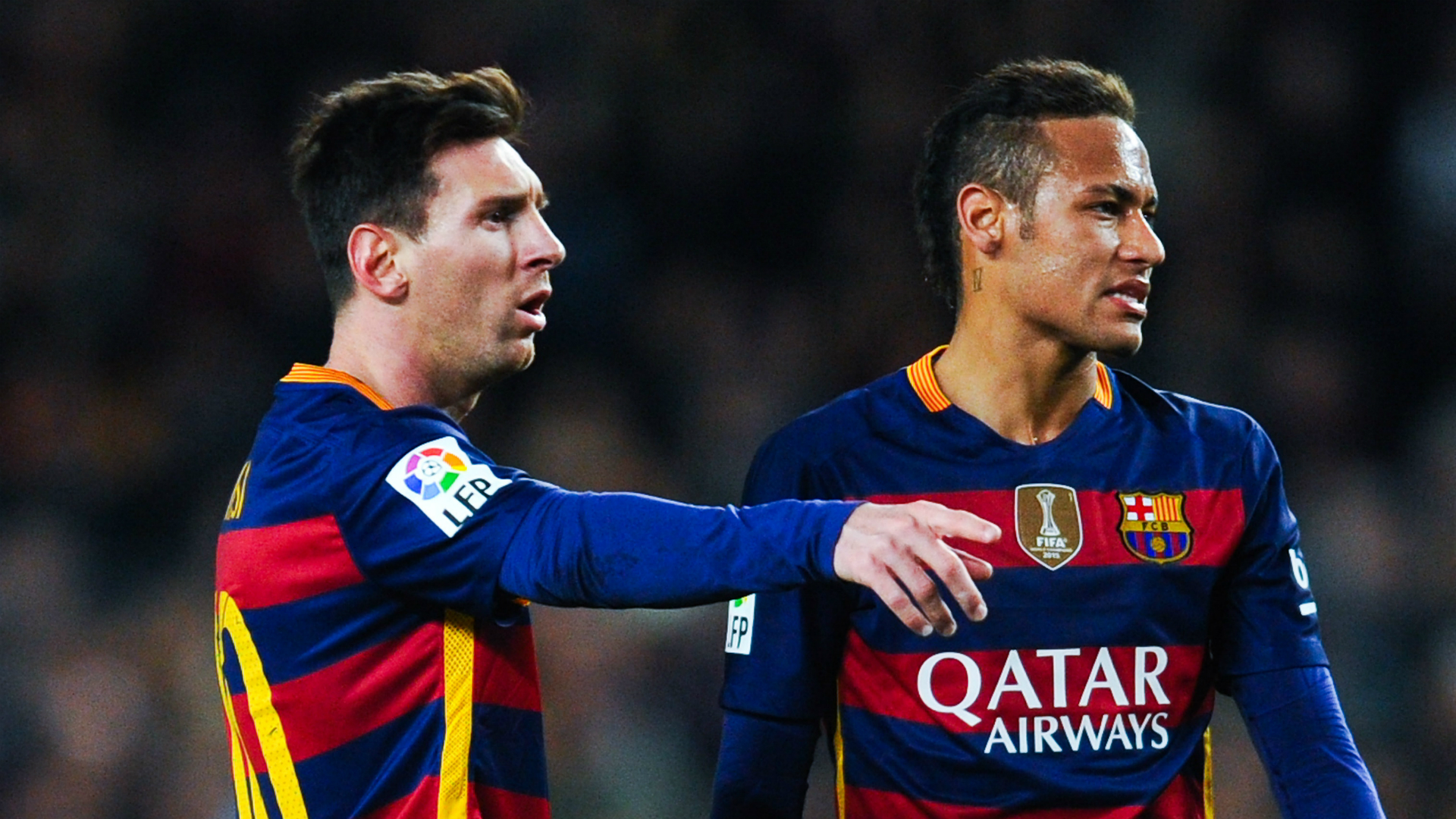 G: After Barcelona you ended up at Inter, where you wrote the best pages of the club's history book, alongside legends like Sandro Mazzola, Giacinto Facchetti and many others...
Suarez:
"And we're still friends. With me living in Milan, I see them often. I see Peiro less because he lives in Madrid. Jair returned to Brazil, another lives in Florence and unfortunately we lost some along the way."
G:
Mazzola told me once that you hid from Herrera, who controlled the Inter players' diets, so you could eat sausages...
Suarez:
"It's quite true. It's just that when we left Italy to play abroad, we did not take a cook, so then in the eastern countries we had problems with the food.
G: You won the European Cup with Inter against Real Madrid, how special was that game?
Suarez:
"Very special. Real Madrid had already won five European Cups and it was the first time for Inter. Then it was only league champions that competed. For me it was special because I was playing in a final for Inter, but I was also against Real Madrid. We beat them and because they were a great team it established us as one football's elite."