---

EXCLUSIVE By
Gianluca Lia

---
Ismail Aissati had only turned 17 two months before he made his Champions League debut as a second-half substitute in PSV's group-stage draw with AC Milan at San Siro on October 20, 2005. At the time, the Utrecht-born Morocco international was considered one of Europe's most exciting prospects - yet his career has not exactly progressed quite how he expected over the past decade.
Indeed, Aissati, who played under Guus Hiddink at PSV and alongside Barcelona superstar Luis Suarez at Ajax, is now plying his trade in Chechnya with Russian Premier League outfit Terek Grozny.
However, in an exclusive interview with
Goal
during his club's mid-season training camp in Malta, the 27-year-old attacking midfielder explained that he struggled for a long time with the pressure placed upon his young shoulders and that only now does he feel capable of realising his potential.
Goal:
How do you find life in Russia? How is the city of Grozny?
Aissati:
It is very good. I've been living here now for two-and-a-half years and I can say that I have adapted well. Maybe the first six months were a bit difficult for me: new country and new culture. But from around three months ago, we have been living in Grozny and I can say that I have settled well, also because the culture is similar to the Moroccan, so it makes me feel at ease.
Goal:
Why had you been living in another place rather than Grozny?
Aissati:
We were living in Kislovodsk, which is around 500 kilometres from Grozny. We had our training complex there but we moved around to Grozny three months ago.
Goal:
What is it like playing for a team from Chechnya? Is it different from representing teams from cities like Moscow or St. Petersburg?
Aissati:
Of course, but Terek Grozny is a big club in Russia. Last season, they managed to get good results and if you ask any Russian club if it is difficult to play us, they will all agree. We have a lot of good players from around the world.
Goal:
What are your career objectives at the moment?
Aissati:
Well, I have around six months left on my contract with Grozny. We are currently talking about a new deal. I have to look around a bit for the moment but I like it here and my family do too. But you never know what is coming in the future.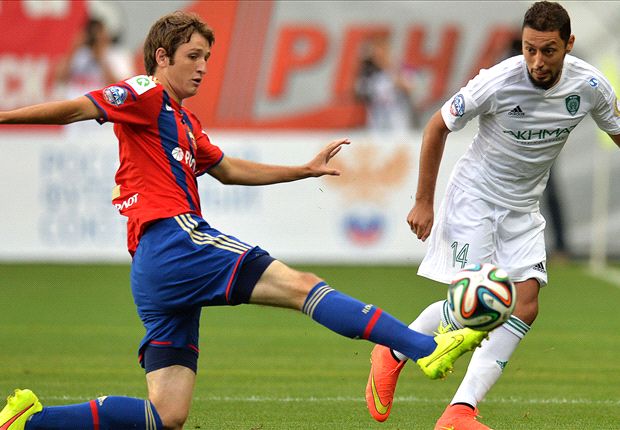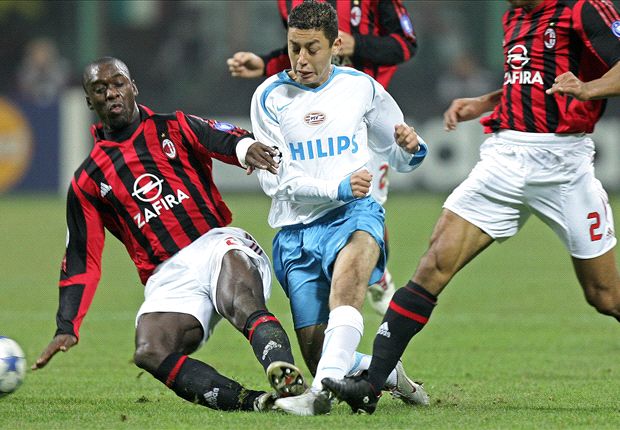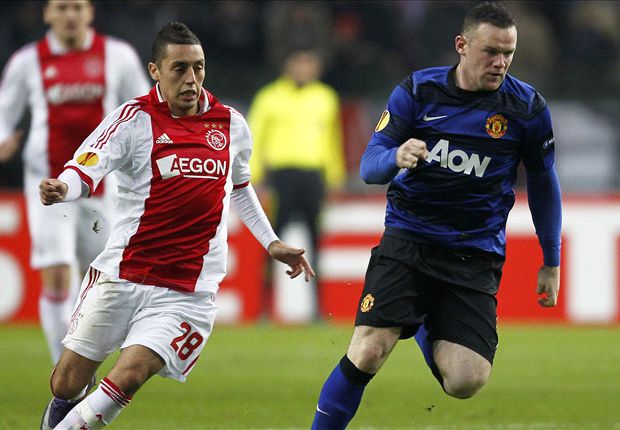 Goal:
Was there ever interest from other Dutch clubs in previous seasons?
Aissati:
I have not received anything from Holland, to be honest. Moreover, I am not that type of guy who boasts of receiving offers from overseas. If I receive an offer which is 100 per cent positive for me and my family, I accept. But, otherwise, I do not like to talk about these issues.
Goal:
You had a short spell at Antalyaspor and now Samuel Eto'o has joined them. Do you think they have what it takes to become an elite club?
Aissati:
I don't think so. When I was there, we had a president who really loved the club and knew how to adapt to Turkish football. He used to pay his players regularly, unlike several clubs from the Turkish league. Currently, there is a big problem [in Turkey] – many clubs bring in players despite knowing that they cannot pay them.
Goal:
You played alongside Luis Suarez at Ajax. Do you have any funny or crazy stories about him and do you think that his reputation as a violent person is fair?
Aissati:
Well, I do not have many stories about him but I can talk about him from my experience of being alongside him. He is a really shy guy and one who loves his family. When it comes to football then, he had a winning mentality which distinguished him from others.
Goal:
Did you know already at Ajax that he would go on to become one of the best players in the world?
Aissati:
Without doubt. He showed a lot of quality and I am happy that he is at Barcelona, who are also my favourite club!
Goal:
At PSV, you worked under Guus Hiddink. He is now almost 70 years old, so do you think he is the right man for Chelsea given their disastrous season?
Aissati:
Yes, he is the right man. He is a people's manager who can turn around the situation. He makes them fight for the team and he is one of the best in convincing them to do so.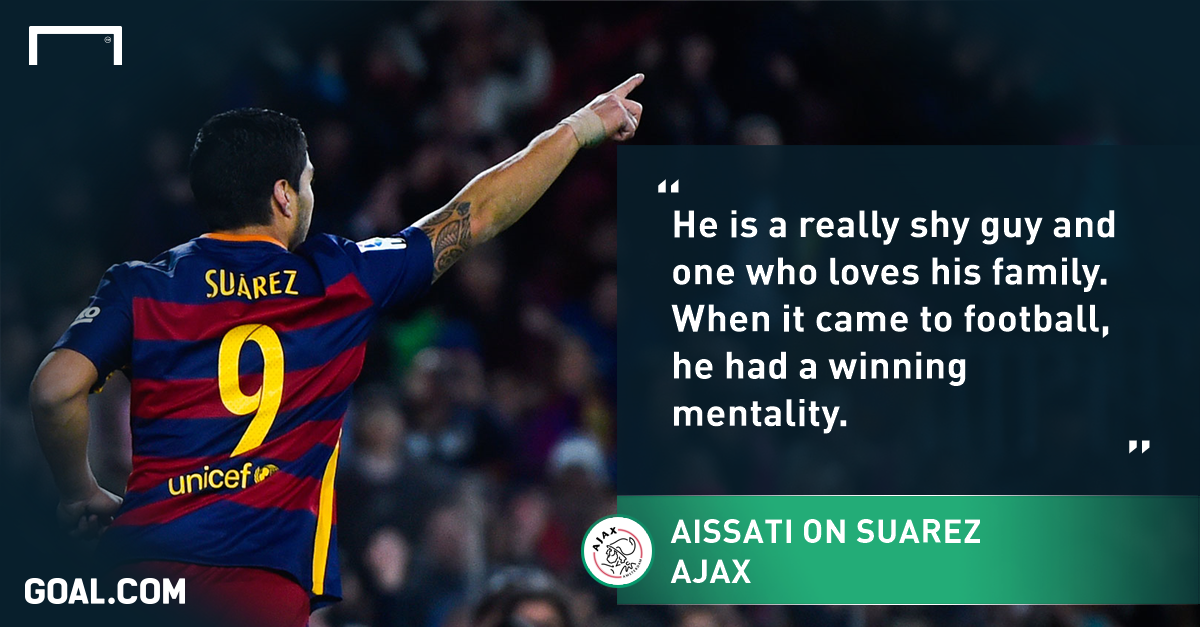 Goal:
You were tipped to become one of the best players in Europe, especially after the match against AC Milan in 2005. Why do you think you have not reached a big club yet?
Aissati:
I think it was down to me. When you are young, things do not always go the way you want them to. When you get older, you think about your youth and reflect on what you have done. That game against Milan was maybe my undoing because from then on, everyone knew about me and that put a lot of pressure on me. When you are young, you have to be strong in your head.
Goal:
Memphis Depay is another example of a young player of huge talent - do you think he can still reach his potential at Manchester United?
Aissati:
Yes, without any question. He has the level of being a Manchester United player. I am sure he will do well in the coming years.
Goal:
Do you still retain hope of continuing your international career with Morocco?
Aissati:
Of course! It has been a long time that I have not played with Morocco, but I still follow them. When I watch them, I feel my heart jumping. I chose Morocco because of my family pride, my roots and also my heart. I never thought about being a Dutch international and playing in the European Championship and World Cup, I just wanted to represent my country.