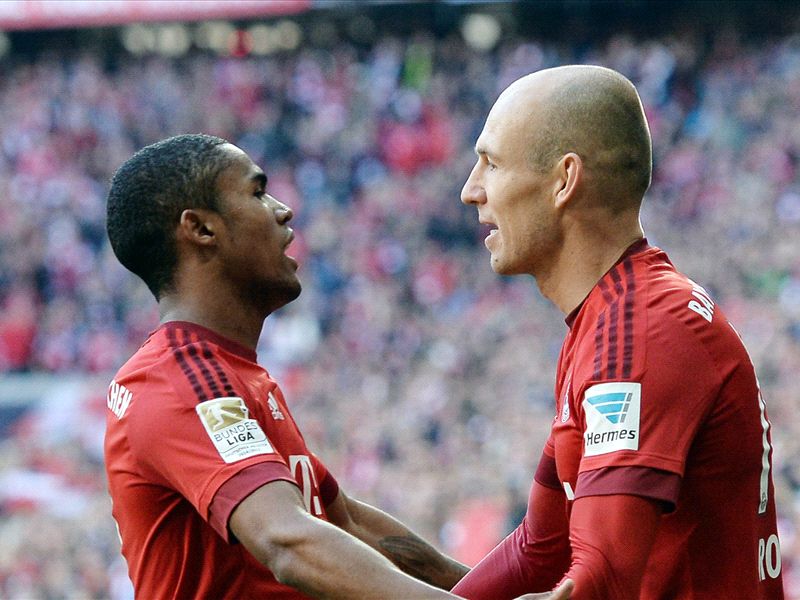 ---

EXCLUSIVE By Christoph Kockeis

---
Giovane Elber, who won four Bundesliga titles in a six-year spell with Bayern Munich, has said compatriot Douglas Costa has taken his chance and claimed Franck Ribery's spot in the starting XI.
The 25-year-old winger moved to the Allianz Arena in the summer from Shakhtar Donetsk and has benefitted from the Frenchman's absence due to ankle problems to make a positive impression in his first months at the club, and Elber believes it is now his position to lose.
"He has taken over the role in Franck's absence and performed very well," Elber said. "For Ribery it will be hard to push back to the starting lineup. But I hope he will come back soon. He will be important for the team in such a long season.
"Douglas Costa must learn from Ribery and Robben. He is a young player and the other two are strong professionals."
His form has seen him emerge as a regular starter for Brazil under coach Dunga following a meteoric rise from relative obscurity.
"Before nobody knew him in Brazil. Now he is in focus because he plays for Bayern," Elber continued.
"Before he moved to Shakhtar [from Gremio], he hardly made any headlines. In the Ukraine he made a name for himself. I am pleased that he is showing what he is really capable of at Bayern.
"A Bayern player must have a lot of quality. He is now being mentioned in the same breath as Neymar and should help him in the future."