Gonzalo Jara
must be charged for provoking
Edinson Cavani
into getting sent off during
Chile's
win over
Uruguay
in the Copa America quarter-finals, according to former referees' chief Keith Hackett.
Television replays showed Jara poking his fingers up Cavani's backside in the second half of the match but while the Chile defender escaped punishment, Cavani, who was cautioned in the first half, received a second yellow card from referee Sandro Ricci for clipping Jara in the face with his hand.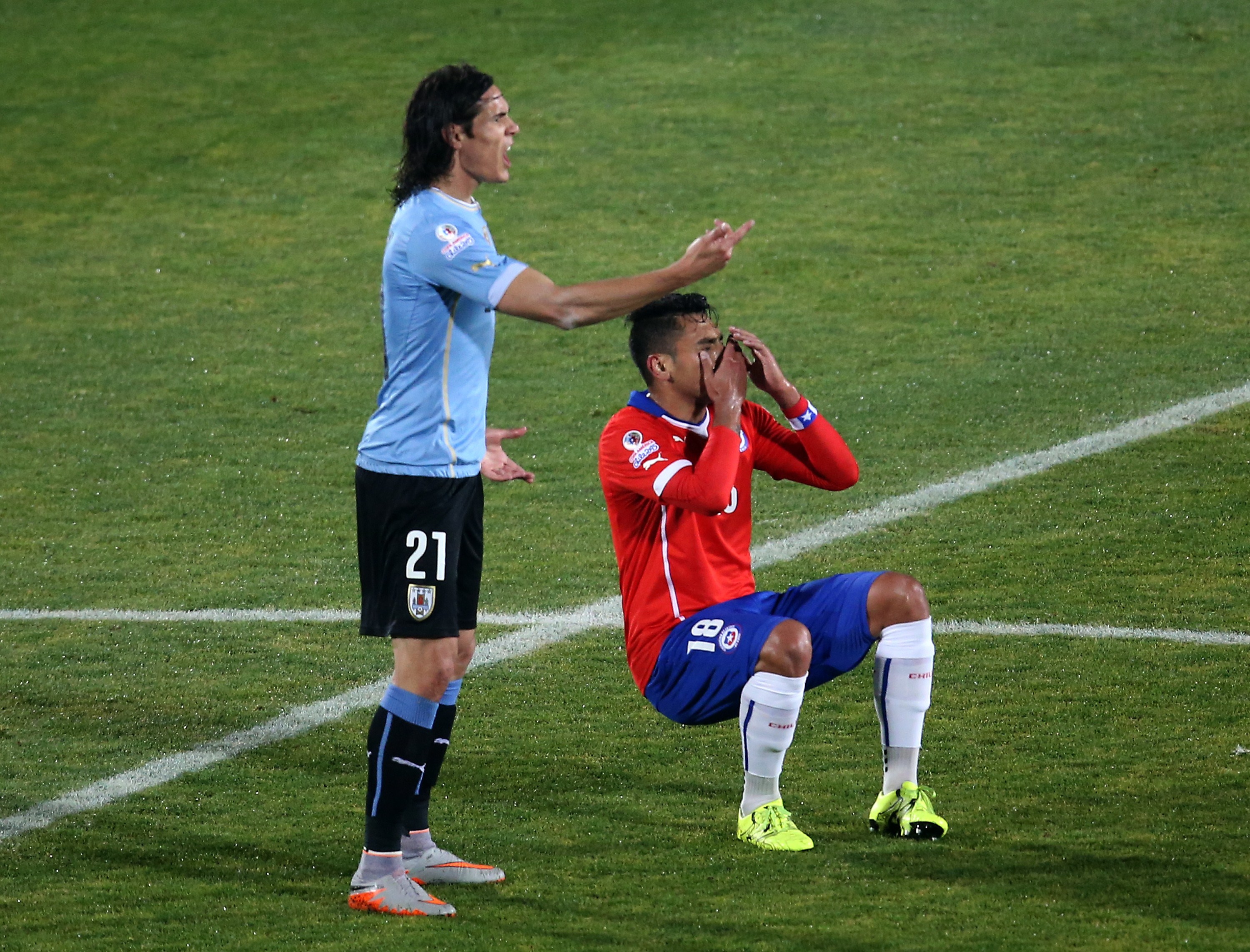 PROVOKED | Cavani struck Jara with his hand after the Chilean had stuck a finger up his bottom
Reports in Uruguay are claiming that Jara has been banned for the remainder of the Copa America, although Conmebol, South America's football confederation, has yet to announce that the Chile defender has been charged for his actions.
Hackett, the former head of Professional Game Match Officials Limited, believes Jara is likely to face a charge for his actions, although he reveals Cavani will be unable to appeal against his yellow card.
"When you have already received a yellow card you are on your final warning. You must if you want to see out the remainder of the 90 minutes play to the laws of the game," Hackett told
Goal
.
"Dissent is a yellow card offence and the referee, who missed the provocation by Jara, acted on what he saw.
"It's a pity he did not consult with his colleagues to see if they could assist him with the Jara incident, which I suspect all the officials missed.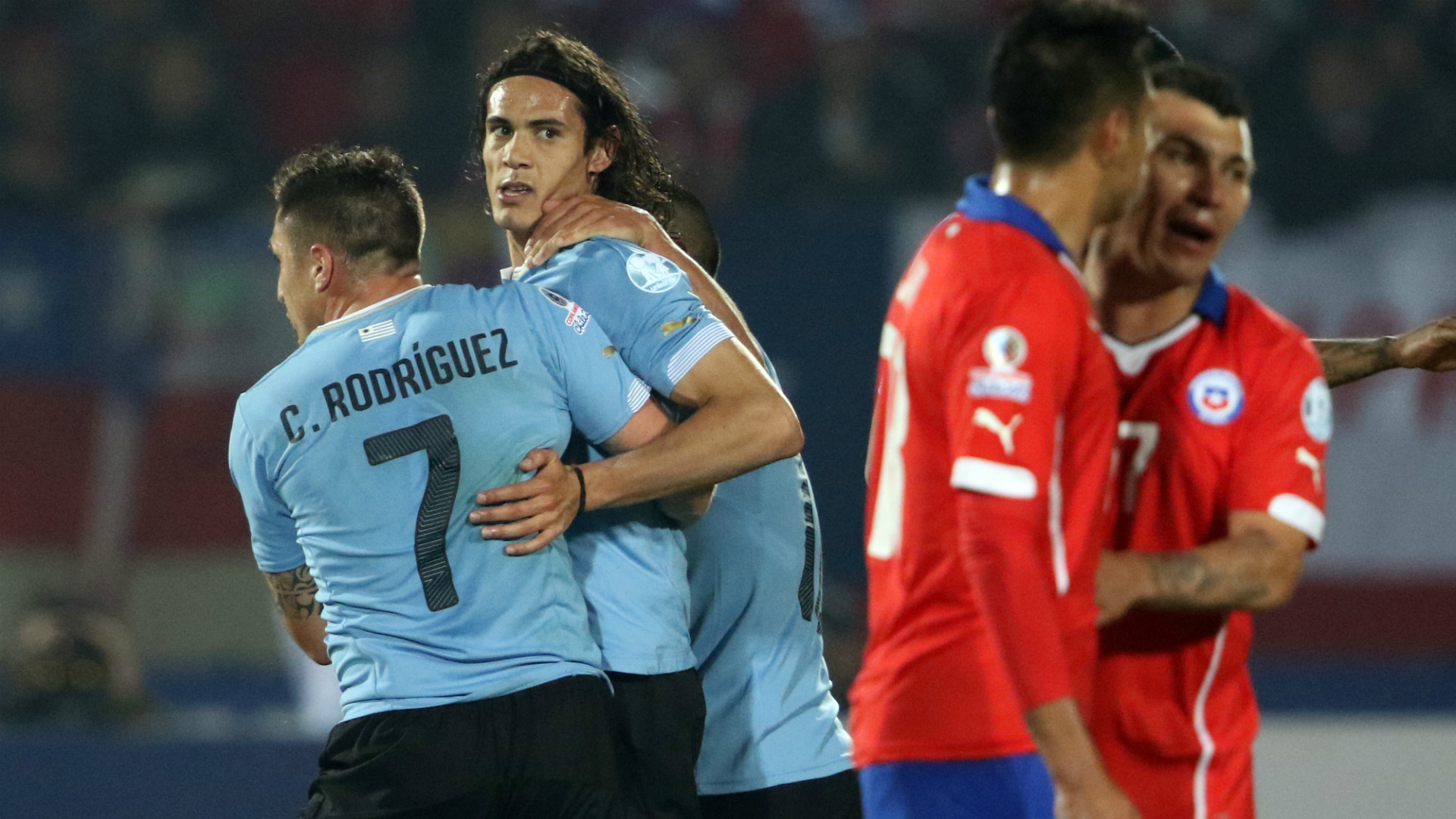 DISMISSED | But match officials only saw Cavani's reaction and he was sent off as Uruguay crashed out
"Jara clearly had the intention to wind up Cavani to get him sent off and he succeeded. Cavani took the bait and was duly issued with a second yellow card the referee was correct on this in law.
"I hope that the authorities now bring a charge against Jara for his actions. This incident of sticking the fingers in Cavani's bum was clearly missed by the officials which allows a charge to be brought against Jara.
"But Cavani is unable to appeal against a yellow card which is in line with Fifa protocol."
Former head of the PGMOL Keith Hackett was speaking to Chris Davie on behalf of You Are The Ref. For detailed referee analysis from the experts visit www.you-are-the-ref.com