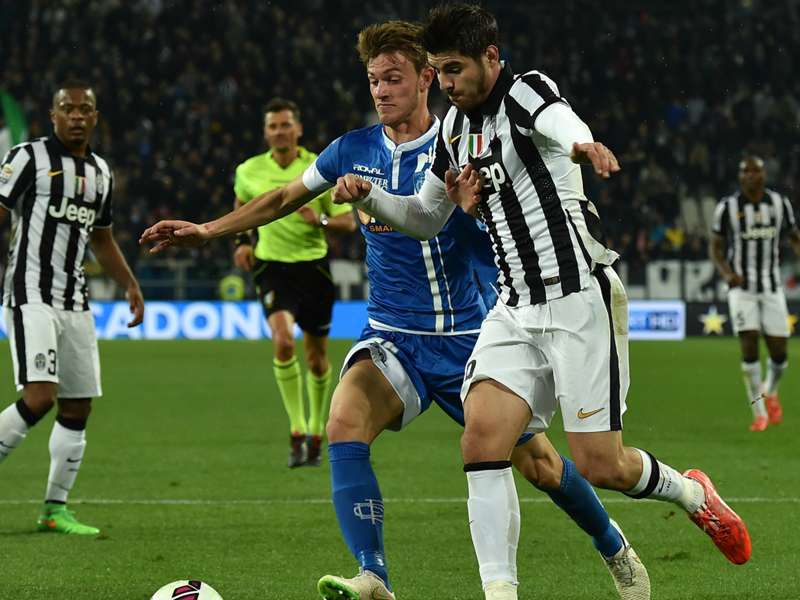 By Christoph Kockeis
Daniele Rugani believes that he is now ready to make the breakthrough at Juventus.
The defender has been on the Bianconeri's books since 2012, when he joined as part of a loan deal from Empoli that eventually led to the two clubs entering into a co-ownership agreement.
Rugani spent the last two seasons at the Carlo Castellani but is now bound for Turin, with the Old Lady having acquired 100 per cent of his playing contract in February.
Champions League runners-up Juve boast one of the best defences in Europe but Rugani feels that he is capable of challenging Giorgio Chiellini, Leonardo Bonucci and Andrea Barzagli for a place in Massimiliano Allegri's starting line-up.
"I am lucky I was able to collect experience in the Serie A at a club where there was calmness and no huge pressure," he told Goal. "I feel ready now."
Indeed, Rugani is confident that he will quickly adapt to Juve's propensity for formation changes during games - although he is aware that he does have some things to work on.
"I consider myself a modern player who is able to play in a three or four-man defence," he stated.
"But my left foot is weak and I have to be quicker on the ball."
Rugani signed a four-year contract with Juve, thus committing himself to the Bianconeri until June 2019, but he has nonetheless been linked with a future move to Real Madrid.
However, the Italy Under-21 international says he pays no attention to the murmurings of the transfer market.
"To be honest, I don't think about that at all," he added. "I don't deal with the future."