By Romeo Agresti
Massimiliano Allegri became the first coach ever to record debut-season Scudetto wins with two different clubs on Saturday when Juventus beat Sampdoria. Four years on from his first triumph with AC Milan in 2011, he has claimed another with the team who have dominated Italian football ever since.
On Tuesday he will take on his biggest task yet, leading the Bianconeri to victory over Real Madrid in the Champions League semi-final first leg. Whatever the result, it has been his greatest campaign as a coach so far.
His achievements on the bench have already far outweighed his returns on the field during his playing days, where he was a skilful but largely unheralded journeyman who played for 11 teams, mostly outside Italy's top flight.
Those unfamiliar with his playing career may find it surprising that Allegri was a silky playmaker. But perhaps it should not be a surprise that he has made such a successful transition to coaching given that he played under one of calcio's most respected coaches in Giovanni Galeone.
Allegri and Galeone were paired together during two different spells at Pescara, as well as a two-year stint in Perugia and a short period with Napoli. The 74-year-old says he quickly became a fan of the Juventus boss both as a player and a person.
"Our first experience together in 1991 was really quite random," Galeone explained to
Goal
. "I was the coach of Pescara and the team was already formed but the board decided to hire this guy who I didn't really know.
"After three days it had become obvious that he was a great player and a serious and respectful guy. Having arrived on tiptoes he quickly became a leader in the changing room. Put simply, he was a great signing."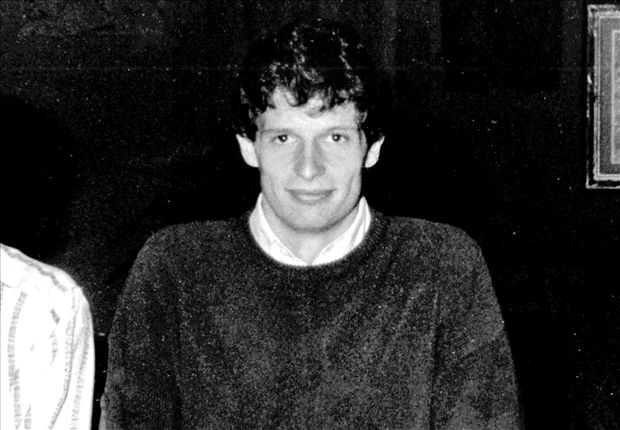 A serious man | Allegri was a true professional even in the lower leagues
And Galeone, who ended his career with a second spell at Udinese in 2007, says he soon struck up a special bond with Allegri.
"Max and I have come a long way together, including seven years as a player, two promotions, and some very fond memories," he continues.
"He followed me around Italy, and whenever I changed clubs he was always my first choice as I knew I could count on his technical qualities and what he brought as a person too. He never ever let me down.
"He was a strong player, and became a playmaker with a great shot on him and great technique too. He was a leader both on the field and in the changing room, a captain in every sense and really he was already a coach in so many ways.
"I remember him scoring twice in a game between Pescara and Milan which ended 5-4 to the Rossoneri, and he scored 10 goals in Serie A that season."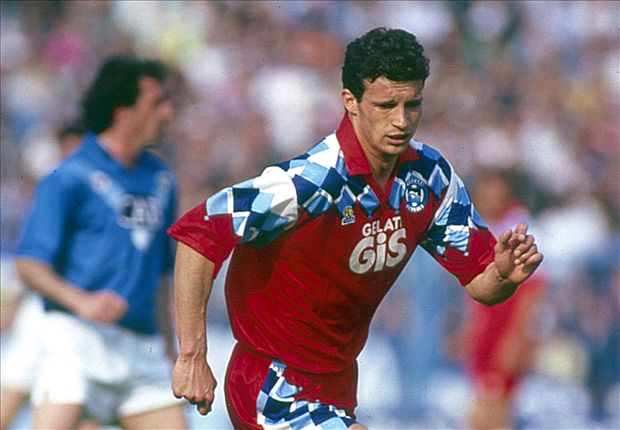 Shone at highest level | Allegri helped Pescara to promotion in 1992 and stood out in Serie A
Above all, Galeone says it was Allegri's professionalism which he found most pleasing.
"If anyone accused him of living the high life, they would be wrong. Max was, and is, a very serious professional. He was always on time for training and he always made sure he was there for anybody who needed him. He is a man without vices, he doesn't drink and doesn't smoke. It's just great to deal with that type of guy."
His former star pupil is now Italian football's star coach, and it comes as no surprise to Galeone that he has made such a smooth transition.
"I had him on my staff at Udinese and he didn't disappoint me at all. He had real attention to detail. He served a long apprenticeship in the lower leagues, but has since shown his quality.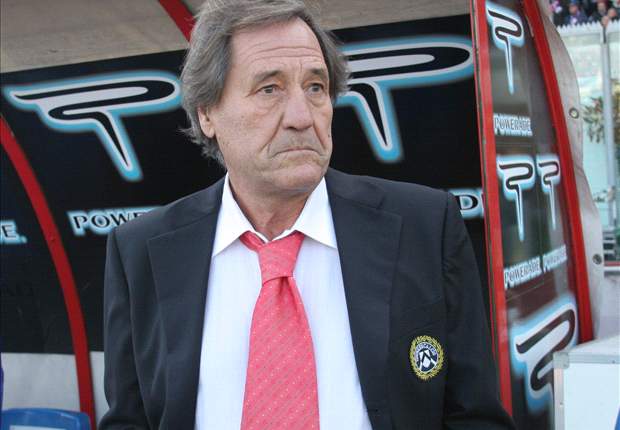 Galeone | Always believed in Allegri's qualities as a leader and as a coach
"He did very well at Milan, finishing first, second and third, then had to deal with the non-arrival of Carlos Tevez and the sales of Zlatan Ibrahimovic and Thiago Silva. If Tevez had gone to Milan, Antonio Conte's time at Juve would have got off to a much slower start."
So close is their relationship that Allegri called Galeone after being told that the Bianconeri were interested in making him Conte's successor last summer. Despite his sacking at Milan, Galeone remained full of faith.
"Max called me from his car on the way to Turin to speak to Giuseppe Marotta and Fabio Paratici. He hadn't yet signed a contract but I told him to go ahead. I said 'Juventus is an incredible opportunity for you, you will do really well. You have nothing to fear'.
"I know him and I knew this would go well for him. This season has been the perfect culmination for him. He is the most complete coach in Italy. Unlike some other coaches, he really had to work his way to the top."
One front on which Allegri still has something to prove is the European game, but Galeone believes his star pupil has what it takes to spring a surprise against Real Madrid on Tuesday.
"Chelsea showed in 2012 that the odds can easily be upset, and I am sure Allegri and Juve will do well. Real Madrid are very strong right now, but they are no means Galacticos anymore.
"I dream of seeing Allegri in the Champions League final, and it is worth remembering that anything can happen in football."