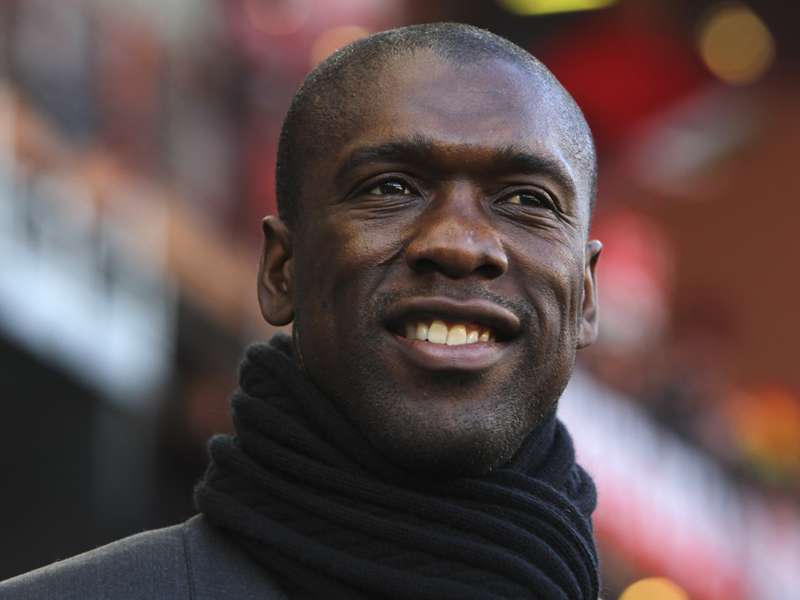 By Tauan Ambrosio
Clarence Seedorf says that
Real Madrid
only have a 45 per cent chance of progressing when they face
Atletico Madrid
in their Champions League quarter final second leg.
The two sides drew 0-0 in the first leg last week at the Vicente Calderon and will renew hostilities this
Wednesday at the Santiago Bernabeu.
Despite enjoying home advantage, Seedorf believes that Atletico have the advantage.
"The 0-0 scoreline was a better result for Atletico," Seedorf told
Goal
at Heineken's #ChampionTheMatch event in Rio de Janeiro. "It's 55-45 now (in Atletico's favour)."
During his glittering career, Seedorf spent four years at Real – and he is perhaps most famous for an incredible derby goal against Atletico in 1997. The Dutchman scored with a missile from 50 yards in a 1-1 draw at the Bernabeu.
"I'll remember that goal forever," Seedorf said.
"The story behind it not many people know: the day before my daughter was born and I had gone to Holland without saying anything to anyone. I returned on the day of the match, played the game and scored the goal.
"It was the first game of the season in La Liga. There was a wine company who gave me 250 bottles of red wine for scoring the first goal of the season from outside of the box. I don't drink, but I made a lot of people happy with all that wine!"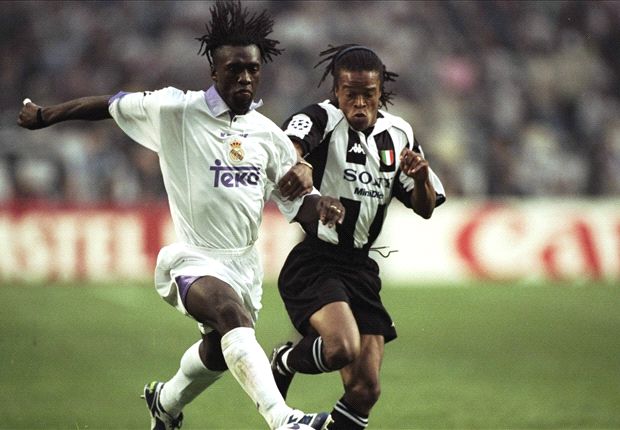 Mr Champions League |
Seedorf battles with Juventus' Edgar Davids in the 1998 final victory
Seedorf won the Champions League with Madrid at the end of that season and ended his career with four winners' medals – two with Milan and one each with Real and Ajax.
Asked what his favourite Champions League moment was, the ex-AC Milan coach replied: "I can't pick just one. I played hundreds of matches and five finals. There were so many great moments and every year had its own story.
"But if I had to pick one, I would go back to my first Champions League appearance with Ajax [against Milan, who they later beat in the final]. I don't even remember what the first game was but it was in 1994."
Ajax went on to win the title with a wonderful, young side coached by Louis van Gaal which also starred Edgar Davids, Patrick Kluivert, the De Boer brothers and Jari Litmanen.
"Every time you win a cup it's special. It was a dream come true, achieved with a club where I began in the youth team and worked my way up to the first team," he recalled.
"I had many friends on the team – it was an incredible generation. Winning that Champions League wasn't normal back then for me and the party was incredible.
"Afterwards, we had more than a million people waiting for us at the Museumplein in Amsterdam. Every day was a party. It had been almost 25 years since Ajax had won the Champions League – it was great to see the happiness of the people."