By Harry Sherlock
Adebayo Akinfenwa
is not your typical striker. Weighing in at 16-and-a-half stone with a career spent sampling the very best the lower English leagues have to offer, he is an unlikely FA Cup hero.
And yet he is the man to whom Wimbledon will turn when Liverpool come to town on Monday. Far from the slighter, athletic strikers who light up the Premier League each week, Akinfenwa, who enjoys cult status among football fans as the strongest player in
EA SPORTS FIFA 15
, is of a different breed.
He claims to be able to bench press 180 kilograms and talks of activating his own special talent - 'Beast Mode' - when he comes face-to-face Brendan Rodgers' men at Kingsmeadow Stadium.
"Liverpool are not used to playing a 16-and-a-half stone striker," he tells
Goal
, "so I'm hoping that they look at me and think 'Oh no, what is this?' and they just don't know how to handle me."
Yet Akinfenwa - who has played for 13 clubs, including Lithuanian side FK Atlantas - shuns the suggestion that he has a point to prove to those who claim that he is merely a 'big man', insisting that he embraces the criticism and uses his size to his advantage.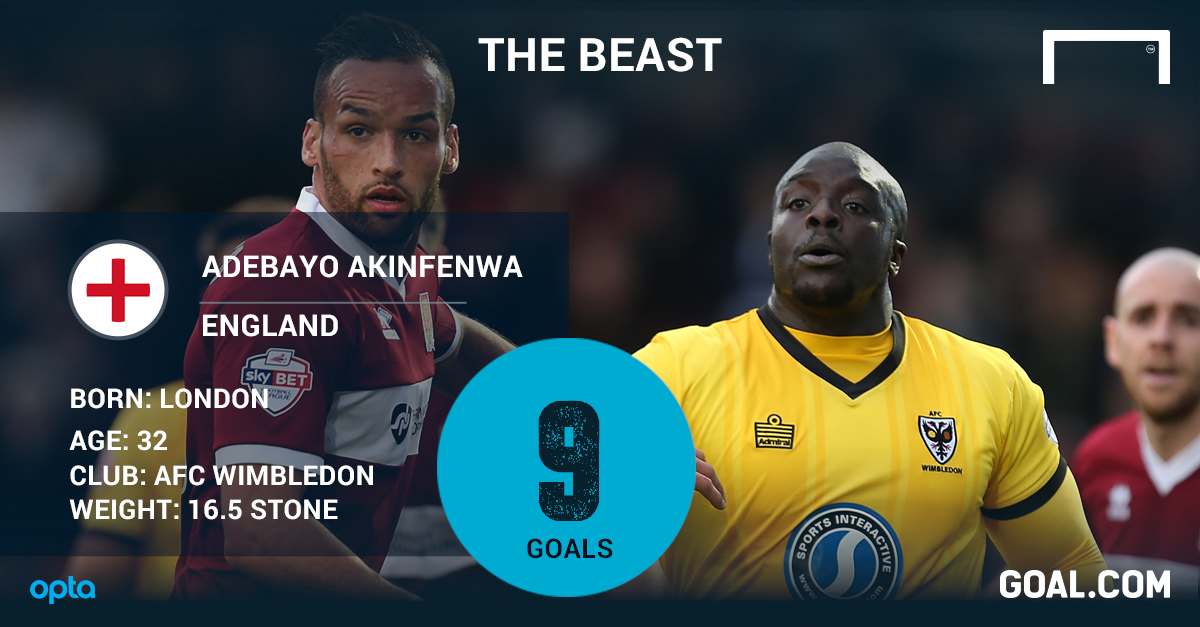 "The simple answer? No," he replies when asked if he hopes to settle any scores. "I'm 32 so I'm not a child, in that sense, and I'm not really worried of the perception people have of me. As a footballer I know what I'm good at and I've now embraced it. There was a long period when I was younger where people always talked about my size and I was going 'but look, I can play, though, I can play' but you look at it, to have a career, 12-13 years, you've got to be more than just a brute.
"There's been many players which are so-called big players that are not in the game any more. You've got to have more about you than just size. My career and my stats, they all speak for itself so to say that I've got anything to prove to people, to say 'well, look, I can play, I'm not just a big guy', that really is not my driving force in life.
"If anything, I'm embracing it. There's not many footballers like me, that look like me and, I think, since 2008, no matter what league I've been in I've averaged 15 goals a season so I've got to be doing something right.
"So all that, 'the eyes are on me on the big stage, do I want to show that I can play football', you know, my stats do that. On a personal note, I want to go out there and play well for myself and my club and my family. Anything beyond that, it's not really a bother, if I'm honest."
With Liverpool coming to town the pre-match build-up has largely focused on the Crazy Gang of 1988 – including the likes of hardman-turned-actor Vinnie Jones - who pulled off a famous FA Cup final victory over Monday's opponents.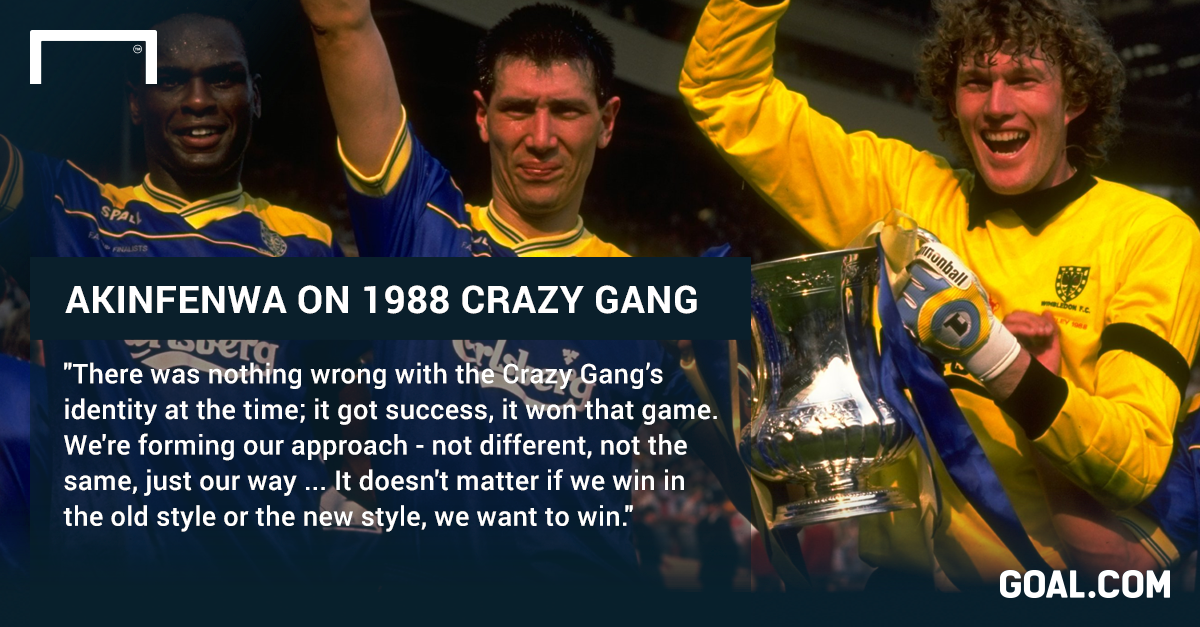 Yet Akinfenwa, while respectful of the achievements of his predecessors, is keen for the AFC Wimbledon of 2015 to forge their own identity as they seek to pull off an equally historic upset 17 years on.
"That was a different era, different time, different players," he says. "Football's moved on since then, especially with what the Crazy Gang was known for at that time. I think the way we try and play football is a little bit different.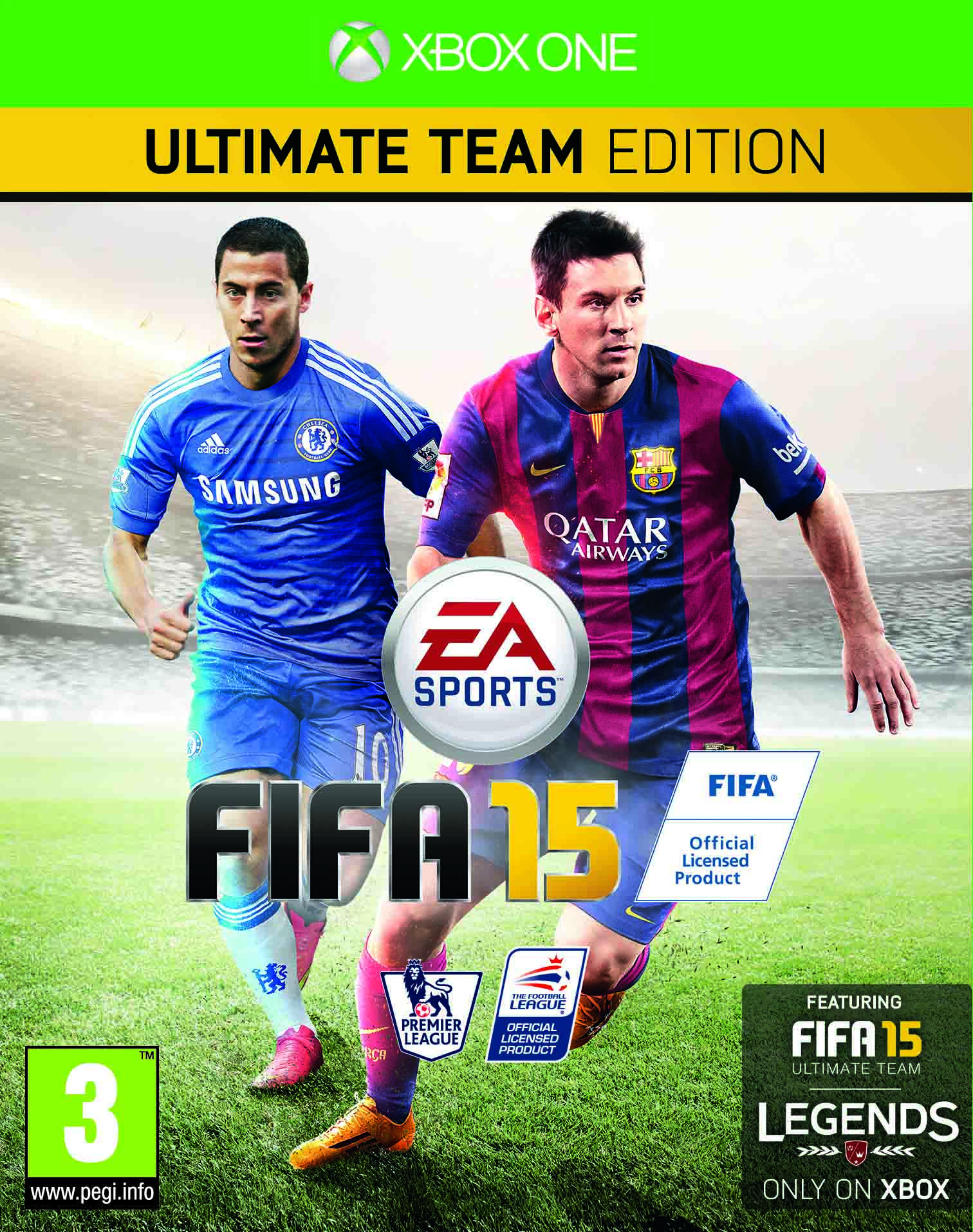 "It's not something that us as players and the manager allude to, it's not like we go back and say: 'Oh, we want to formulate a different identity'. At the end of the day, a win's a win. If we win [with] the old style or the new style, we want to win the game.
"There was nothing wrong with the Crazy Gang's identity at its time. It got success, it won that game. We're going along and going away and we're just trying to form our way of playing - not different, not the same, just our way.
"We've just hit the halfway marker of the season and we're four points off the play-offs and in the third round of the FA Cup. We're moving. It's a new squad, a manager with new ideas, good ideas, and we're moving forwards and hopefully we can showcase a good account of ourselves come Monday after the game."
He continues: "You can't sugarcoat it: we're a League Two club, I'm a League Two player and they're a Prem [team].
"But I do hope that, for this one game, with the lights, them coming to our place, that we want it a bit more than them and we get a bit of luck - because we're going to need some luck - and we win the game."
While the Crazy Gang may have come and gone, Akinfenwa hopes that 'Beast Mode' will earn a similar place in Wimbledon folklore on Monday.
Adebayo Akinfenwa is the strongest player in EA SPORTS FIFA 15. Build, manage and play as your own team of stars in FIFA Ultimate Team today! Start your Ultimate Team today at easports.com/UK/fifa/ultimate-team