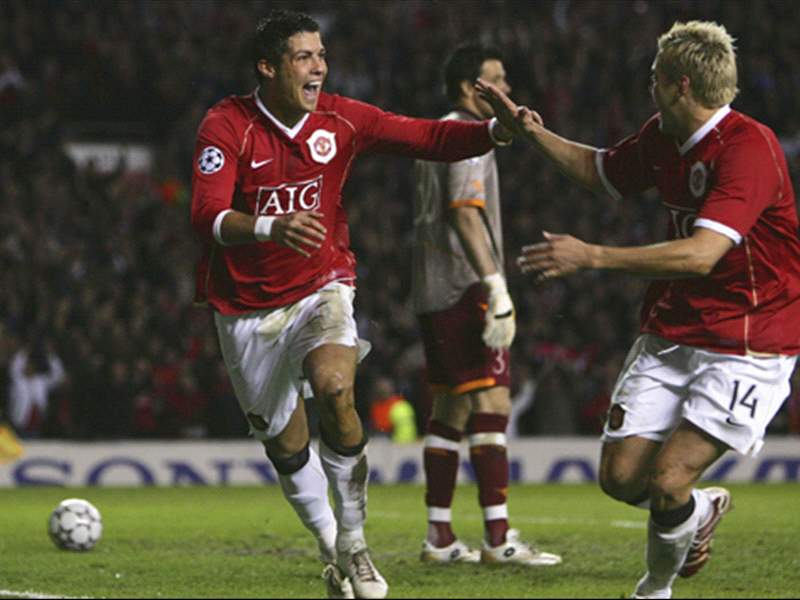 EXCLUSIVE
By Russell Stoddart
Lou Macari believes Cristiano Ronaldo will be the centre of attention when Real Madrid face Manchester United in the Champions League last 16, after the two giants were paired together in Thursday's draw.

The two legs, which will be played on February 13 and March 5, represent the first time Ronaldo will face his ex-United team-mates since leaving in a world-record £80m deal in 2009.

Macari is excited at the prospect of Ronaldo returning to Old Trafford in the New Year and does not see any reason why the Old Trafford faithful should bear any grudge.
Discussing Ronaldo's return with
Goal.com
, Macari said: "Not every former United player deserves and gets a good welcome back but I've no doubts that Ronaldo will get a great reception from United fans. I will be gobsmacked if anyone boos.
"What he did for United might be in the past, but his past is not long ago and his brilliance is still fresh in the memory.
"We are being told that two 'Special Ones' are returning to Old Trafford, but for United there is only one - Cristiano. He is held in such high esteem because he did such a brilliant job for us."
The Portuguese sensation was snapped up for a bargain price of around £12 million, and Macari was surprised and delighted at Ronaldo's success with United.
He revealed: "When he joined the club we thought he was a good player, but that was it. In fact, he went on to improve beyond belief and by the time he left he was arguably the best in the world.
"We all knew he was a Real Madrid fan as a boy and he wanted to join them, which was understandable, but since he left he has never said a bad word about the club and the fans don't forget that.
"I wouldn't be surprised if he doesn't celebrate if he scores against United, or have a muted celebration at the very least. There is a lot of mutual respect between the fans and the player."
Real Madrid come into the game as slight favourites given their pedigree in this competition and wide array of attacking talents, but Macari feels the tie may be tighter than some expect.
He added: "I don't think the bookmakers can separate them. If United play well and have a bit of luck then they can certainly go through.
"Having the second leg at home is a big bonus. They will know what they have got to do and have a noisy home support behind them. It will be another special European night at Old Trafford whatever happens."