Exclusive

By Francois Duchateau
Years after songs like 'Enjoy The Silence', 'Personal Jesus' and 'Music For The Masses' were released, Depeche Mode still have a loyal fanbase and continue to perform in sold out stadia. Supporters around the world organised flash mobs to highlight the band's 30-year anniversary. Depeche Mode's debut single 'Dreaming Of Me' even returned to the charts in some countries, while another Depeche Mode song has found its way to the football stadiums in United Kingdom.
Lyric loving 'Bhoys'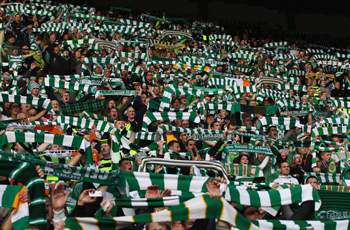 Celtic fans started it by chanting 'Just Can't Get Enough' at Scottish Premier League games and there's some impressive footage available on-line of the Celtic fans during last February's Old Firm against Rangers. Keyboard player Andy Fletcher feels flattered by the actions of the Celtic fans.
"We feel honoured that the Celtic faithful are chanting our songs and are touched by it," admitted Fletcher to
Goal.com
. "The best thing is that they know the entire lyrics."
'Just can't stop Suarez'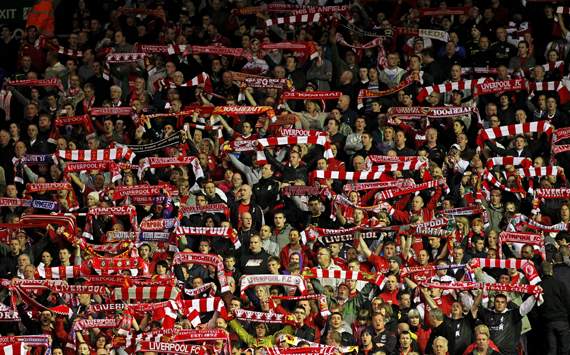 The chant quickly crossed the border to the north-west of England. "It looks like this is the latest trend in British football. The fans at Liverpool are now singing it as well," added 'Fletch'.
Whereas the Celtic fans are sticking to the original lyrics, the Liverpool supporters have made a slight adjustment to honour new crowd favourite Luis Suarez. There already a few songs doing the rounds about the Uruguay international and the Depeche Mode homage is getting more and more popular.
Fletcher might be a Chelsea fan, but he certainly appreciates the creativity of the Liverpool faithful. "It's breathtaking to see the enthusiasm in the stands when they're chanting the song," he said.


"His name is Suarez
He wears the famous Red
I just can't get enough
I just can't get enough

When he scores a volley
Or when he scores a head
I just can't get enough
I just can't get enough

He scores a goal and the Kop go wild
And I just can't seem to get enough Suarez"
Fans of the London clubs
Before the band returns to he studio later this year, Fletcher is currently enjoying his freedom and travels around the world to work as a DJ. He also has more time for his favourite team. "I'm a real Chelsea fan. Martin [Gore] is a Arsenal fan, while Dave [Gahan] is a bit of a Chelsea fan. He lives in America though and can't visit too many games. We're all big football fans though."
Disappointing Season
Fletcher doesn't have many reasons to be satisfied with the performances of the clubs from London. "No, I'm not exactly happy. We obviously had a good season last year and it's hard to perform like that for another season. We won the league title and the cup, but we'll have to settle for second or third spot this year. We were kicked out of the Champions League by Manchester United and they'll now have to deal with Schalke. It'll be an interesting battle between Germany and England."
D

epeche Mode will release

'

Remixes 2: 81-11

'

in UK on June 6 by Mute/EMI