There can be no 20-year-old living today that has had the world talking as much as he has. Mario Balotelli still shows his class on the pitch even though off it he shows his real persona. While there is much talk about him in Italy, the Manchester City striker is living with tranquility in England. He has faith in himself and he has the confidence he will go far.
This is what he had to say when
Goal.com
caught up with him in an exclusive interview:

You're starring as the face of the Nike and Foot Locker Easter campaign; tell us a little bit more about your role and the sneakers...

"The Nike Lunar and Foot Locker campaign is all about pushing boundaries and having the world at your feet. When I was asked to be a part of the project it felt really right for me. I'm a huge fan of Nike and the new Air Max 90 Lunar, which is inspired by air and space, is a great design full of attitude.
"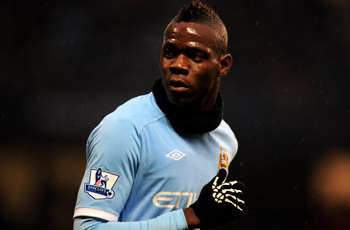 "I am happy at City"
After six months at the club, how are you finding the whole Manchester City experience? Is it what you expected?

"It is a great experience. All the people at Manchester City are fantastic and you can see the club growing every day. Everybody at the club helps me to feel comfortable. You can feel the vibe in the club. I try every day to repay the trust the manager and the club showed in me by signing me. I hope the fans know that I like it here and I am really proud to be here to write the history of this club.
"

Is the league title now beyond Manchester City do you think? And if so, where was the league lost and where will City have to improve next season?
"I don' t agree with you. We want, and we can win, the title.
"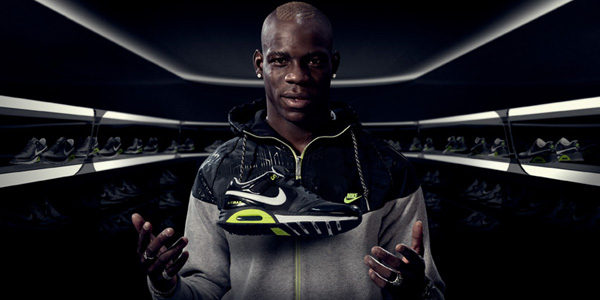 What do you realistically hope to achieve this season – both from a team perspective and as an individual?

"Win win win. Playing in the Champions League next season. Winning the Premier League title."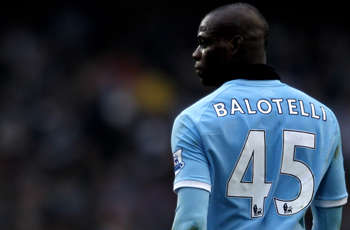 "In England it's all about winning"
What has surprised you most about football in the Premier League?
"It is quite different from Italian football but I like it. The stadiums in the Premier League are fantastic and the way the supporters experience the game is extraordinary. I think it is a fantastic experience for a footballer."


How is the football here different to in Italy?

"In Italy it is more about tactics but, like here, it's all about winning.
"
Have we seen the best of Mario Balotelli in the Premier League this season – have you been happy with your performances and form?

"I am never happy with myself. But this year I am happy that the problems with my injury belong to the past."

You mentioned when winning the Golden Boy trophy that only Messi is above you. Do you still stand by that claim?
"I have already explained my answer: the reporter asked me who was above me among the under-21 players who had previously won the Golden Boy. There was a list of names and I said that, among them, only Messi is above me."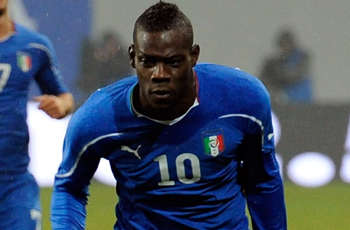 "From Italy I miss the food and my family"
Who's the best defender you've faced who you hadn't heard of before you arrived in England?

"[Nemanja] Vidic."


What do you miss most about playing and living in Italy?


"I only miss my family and Italian food
."

Away from football, what does Mario Balotelli do to relax and unwind? What are your hobbies?

"The Playstation, listening to music, watching a good movie and meeting friends
."

And finally, what's the inspiration behind the haircut?

"I like to play with my hair.
"
| | |
| --- | --- |
| Inspire yourself to air and space , Mario Balotelli prefers the Air Max Lunar, available at Foot Locker from 17 April on www.footlocker.eu | |