Juventus
have been planning to oust coach
Luigi Del Neri
for months, and Zenit St. Petersburg boss Luciano Spalletti is the favourite to replace him,
Goal.com
can exclusively reveal.
When club chiefs appointed the coach last summer, they expected the side to finish between second and fourth place this term so they would play Champions League football in their new stadium next season.
However, those conditions appear unlikely to be met as Juventus stand 11 points from fourth-placed Udinese heading into the weekend clash against Brescia with nine games left to play.
And despite the coach being defiant on how he has "faith" from the board,
Goal.com
has learned the top brass turned against him in January when the search for a new coach was executed, with Spalletti the man in their sights to replace him.
Thus it's been over two months since the club began looking around for new men to lead the team forward, and the search is ongoing as the former Sampdoria man looks increasingly likely to pack his bags in the summer. But his exit could be brought forward to this weekend if the Old Lady fail to beat Brescia as directors fear an unnacceptable season will turn into a disaster.
A source close to the club told
Goal.com
: "Juventus have already started looking around for replacements for Del Neri. In fact it's been since January when they started going downhill, that possible replacements have been looked at.
"Del Neri will leave in June, this is almost certain and I would say there is an 90 per cent chance of this happening as things stand.
"It's certain that it will happen, unless of course they win all of their remaining games and get into the Champions League, but this seems impossible. Maybe if Juventus were to change the trend now and secure fourth place he could stay, but I think this is only 10 per cent possible, and 90 per cent he will leave for sure."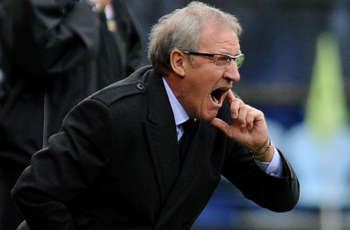 Del Neri under increasing pressure
Brescia game last chance saloon?
"It's also possible that if he loses the next game he could well be sacked and a new coach will come in until the end of the season to take the team onwards," continued the source.
"So there are two options for Juventus, they could sack Del Neri at the next loss, or they will certainly replace him in the summer."
Whether Juventus sack Del Neri immediately is down to club seniors, but an emergency list has already been drawn up in case he is forced to go before June.
"If he was to go now [the replacement would be] someone like Antonio Conte, Claudio Gentile or even Bayern Munich coach Louis Van Gaal, if he was to leave Germany before his June departure date after the club were eliminated from the Champions League," he continued.
Spalletti remains the favourite, but England coach Fabio Capello appears unlikely to return. Walter Mazzarri's name is ringing popular, and no one in Turin is excluding a return for Marseille coach Didier Deschamps after his side crashed out of the Champions League.
"In terms of the long term project, the club are looking to finding a top level coach, and Luciano Spalletti still remains favourite. Van Gaal is also a possibility," the source said.
"Capello? I think this is impossible and I see this as very difficult as he is the England coach. Then there is Walter Mazzarri, he is last on the list in terms of the order with which the club are taking.
"It seems as though there has been some courting between Juventus and Mazzarri, but whether he comes to Turin depends on how Napoli progress. If they qualify for the Champions League, the chances are he won't come to Juventus as he will want to play for the trophy with Napoli.
"Didier Deschamps' name is also sounding popular at Juventus, and Marseille's exit from the Champions League to Manchester United could speed this up.
"However, Juventus will be cautious on this as he coached the club before and he left. Bringing him back may not look good on the club.
"Thus these are the only names who could come in."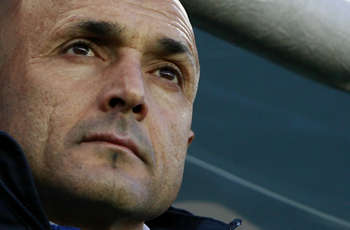 Zenit coach Spalletti is Juventus favourite
The chances of Del Neri convincing Juventus to keep him seem limited. But there is just one way - the only way. The coach can win back his position on the bench by getting Juventus into fourth place, but this target won't be easy as time is against him. Assists from those above him also appear to be numbered. The fear in Turin is too many own goals have been scored already.
"The only chance Del Neri has of staying on the bench is to qualify for the Champions League, but the fourth place is very far away and it seems highly unlikely this will happen.
"If they were to finish fourth his position at the club may well improve, but they aimed for second to fourth place with Del Neri and it hasn't happened.
"The directors hoped for Champions League football to innaugurate the new stadium next season, but it hasn't happened, and therefore they think it's probably best to start a new project."