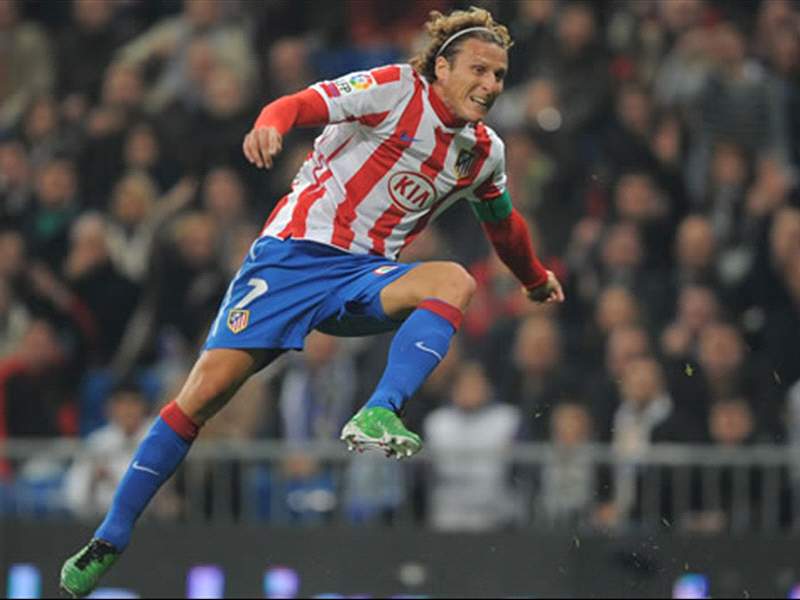 Atletico Madrid
striker
Diego Forlan
and
Sevilla
's
Luis Fabiano
won't win
Juventus
the Scudetto, according to former striker Michele Padovano, who advises the club to scrap plans for either player.
Juventus' transfer task force have been looking at contingency plans to deal with the extreme flood of injuries affecting their frontline. Those plans included Forlan and Fabiano, while Giampaolo Pazzini was on the horizon, but he has been snapped up by Inter.
Padovano has told
Goal.com
there is no quick fix way, and said Juve cannot buy the Scudetto by investing in big players.
"The market is not yet over, and I expect the Bianconeri to sign someone else," Padovano told
Goal.com Italia.

"However, the January market has never impressed me. And I don't think Juventus should tie themselves up with players like Luis Fabiano or Diego Forlan - they are not players who will make them win the Scudetto.
"I think Juventus need to stick with the youngsters and build from there."
The Bianconeri's Coppa Italia exit at the hands of Roma has led to dubious thoughts of their readiness to challenge for major honours. Padovano agrees.
"The fans need to have patience because alot of time will pass before Juventus will win something," he added.
"I think Milan are the favourites for the Scudetto."
Padovano played for Juventus between 1995 and 1997, winning the 1996 Champions League in Rome.