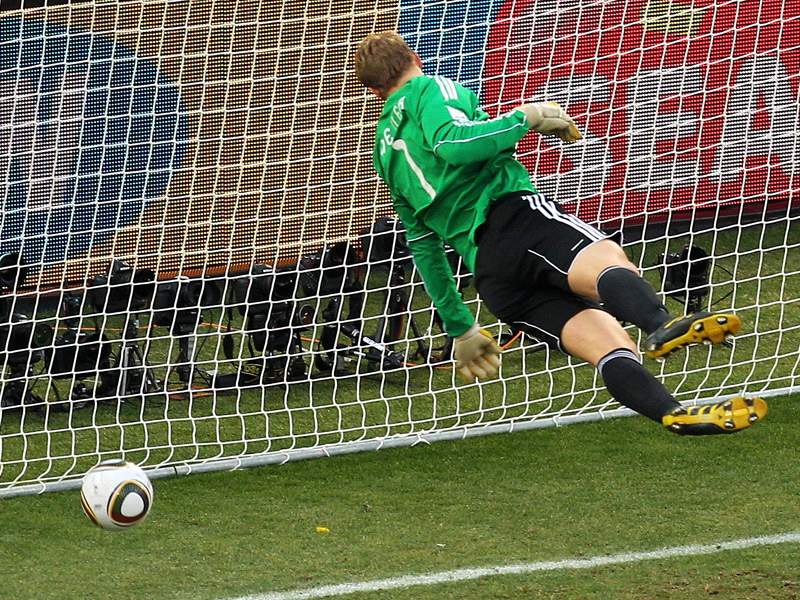 Mauricio Espinosa was the assistant referee thrust into the public domain when he failed to spot Frank Lampard's shot spin over the line during the Germany - England second round match during World Cup 2010.
The Uruguayan took time out from his full-time profession as a teacher to discuss that incident, and the fall-out surrounding one of the most controversial moments in the history of the tournament.

Goal.com:
Let's start with your particular job. How has teaching been compatible with officiating?
Mauricio Espinosa:
This is sometimes the hardest part, trying to reconcile the job with officiating. Fortunately I have received support in all the high schools where I have worked. My peers and my managers have supported me as well, and this is a fundamental part, to permit me to recover lost class time on occasions.
Goal.com:
What is your assessment of 2010 in general?
M.E.:
2010 was a spectacular year for me. To reach the World Cup in South Africa was very rewarding. It was a dream come true to have reached it, even though it did not finish in the way I would have wanted. I evaluated my performance in 2010 and found it to be very satisfactory. Being able to work with Pablo [Fandino, assistant] and Jorge [Larrionda, referee], helped me because I learned many things.
I say it did not finish well because we had a mistake in play. A goal is a goal, and it had a tremendous significance. We did not want the notoriety for what happened to us. We wanted a peaceful end, without anyone talking to us about what happened.
Goal.com:
How do you assess the 'goal' from Frank Lampard?
M.E.:
I have been an assistant referee for 10 years. Throughout this time our preparation for the World Cup took on many things, from a physical, technical and psychological standpoint. I could referee for another 15 years, and such an incident would not happen again. I was 150 per cent prepared, but in incidents like that you cannot do anything. I have peace of mind that I did everything I had to do, and was ready and prepared to give my best.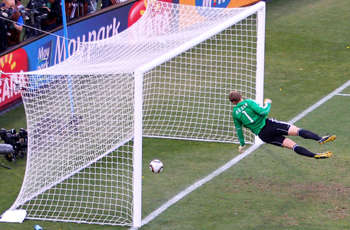 Goal.com:
Many international referees have defended you, arguing you cannot see the goal from your position.
M.E.:
The play developed outside the penalty area, 20 metres from the goal-line, and involved a move where Lampard hit a surprise shot which hits the crossbar, bounces down, and then re-enters the field. I missed the most important part, which was the bounce. The ball was already back into the field and was gone. I had not seen anything because I was fulfilling my role controlling offside, in a position far from the goal-line. Factors occurred which meant I could not see the ball.
Goal.com:
How did you feel when you saw the replay on TV?
M.E.:
I saw the replay after the game. We had a TV in the dressing room, but as a rule we waited until after the game, because we believed watching a play at half-time, whether good or bad, does not help. We had a feeling of helplessness when we saw it. We had been prepared for a lot of things but you cannot prepare for that.
Goal.com:
Were you surprised by the impact it had?
M.E.:
A goal in a World Cup is a goal. It is a key play. It is a decisive move, and we knew that it would have an impact. The truth is, I stand by the opinion of the people who really know the fundamentals of the situation.
Goal.com:
What was your students' reaction?
M.E.:
In class we try to avoid talking about football, but at recess the students gather and talk about the controversial incidents, and they always ask my opinion. I think it is important not to rely on the opinion given by others. I think it is important to look objectively at football. As much as people are passionate, fans have to look objectively at things.
Goal.com:
Is your goal now to reach World Cup 2014?
M.E.:
I am now going to prepare for the World Cup in Brazil in 2014. I will give maximum effort to prepare for matches, as always. If I have the luck to be given another World Cup, I will be happy. If not, I will continue working in the same way.