Former Real Madrid star Steve McManaman has exclusively told Goal.com that he expects Inter tactician Jose Mourinho to be the Blancos coach "within two months".
Speaking in Madrid on the eve of this year's Champions League final between Mourinho's current charges and Bayern Munich, McManaman was clear in his belief that the 'Special One' has just what it takes to end the Spanish giants' trophy drought.
"I don't see why not, as the team speaks for itself," said the two-time winner of Europe's biggest club prize. "I think they just need a few little tweaks, and that winning mentality. I fully expect him to be Real Madrid manager in a couple of months.
"There's talk that in the past the players have been very powerful, but that certainly won't be the case if Mourinho comes in because he's the one, he's the boss, and he'll restore that winning mentality. And if he goes and brings them a league or a Champions League next year, he will have been a huge success."
But the ex-England midfielder doesn't believe that Mourinho will have to start from scratch if, as expected, he swaps San Siro for the Bernabeu this summer.
"They don't need a great deal do they? I think they've shown that this year, with the fact that they ran Barcelona so close. I think at this moment in time though, even though Barcelona are not in the final, the style of football and the way they are playing football is fantastic and they've just been strengthened straight away by signing one of the best centre forwards in the world [David Villa]. And then there's talk about whether Cesc [Fabregas] will go or whether someone else will go, but they're strengthening all the time, which makes it more difficult for other teams."
One name that seems to have been completely overlooked in the recent hype has been current Blancos coach Manuel Pellegrini, but McManaman was quick to stand up for the Chilean.
"I do feel for Pellegrini if he goes because he's had a great season, culminating with them getting a marvellous 96 points. It just so happened that they had a marvellous Barcelona team to contend with, so if he does go I think you have to feel sorry for him. He puts the greatest players in the world out on the pitch and it's up to them."
It's a much different story at Liverpool at the moment, with a great deal of turmoil in the boardroom prompting stories that manager Rafael Benitez may jump ship this summer. McManaman can find no easy answers for the club at which he made his name.
"It's a pity, and it doesn't seem to be getting any nearer the end either. I don't know how much the club are up for sale for, but they're seemingly getting in more and more debt and it's becoming a less attractive proposition to buy. Someone's going to have to come in with a huge amount of money to buy the team, clear the debts and build a new stadium, which they need. So you just hope it will be rectified as soon as possible, but it doesn't look that way at the moment."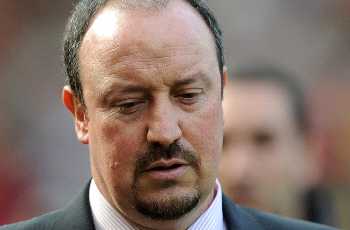 Rafa Benitez | Doing ok despite the turmoil - McManaman
McManaman was steadfast in his belief that Benitez is the man to trust given the current situation.
"I don't see the point in changing manager just for the sake of changing a manager. Then what happens? He needs to bring in all his own players, and he might have a different relationship with the players, like the Spanish lads. So you just want a bit of continuity and they were so close last year, but this year was a huge disappointment and I think the players know that."
And with just three weeks to go before the start of the World Cup, the man who was capped 37 times by England thinks there's a certain player who holds the key to success for his countrymen.
"It's important that they get a little bit of luck and stay clear of injuries. Wayne Rooney, I think, has to stay clear of injury problems as he needs to play all the time, and then we'll see. Sometimes the luck of the draw is important. You need a bit of luck in the knockout stages. So we'll wait and see.
"I'm really looking forward to it, but in saying that the Spanish have got a great team at the moment. But you know what it's like, we all hope and pray that they'll go and do it."
Become a fan of Goal.com International on Facebook! Just click onto Facebook.com/Goal to join the beautiful game's leading fan community...