Alexis Sanchez missed jubilant Chile celebrations to mark their second Copa America in as many years but team-mate Eduardo Vargas was on hand to remind Argentina who lost out in the South American championship.
The Arsenal forward played a big part in the Roja's campaign in the United States, scoring three goals before playing into exta time in the final with a severely swollen ankle after clashing with Gabriel Mercado.
Abrazo a todos Los Chilenos , ... Los quiero mucho mi gente pic.twitter.com/wY09blKXT5

— Alexis Sánchez (@Alexis_Sanchez) 3 de julio de 2016
As the rest of the squad marked the title with Chile president Michelle Bachelet in Santiago's Estadio Nacional, Alexis sent a message from home with his injury heavily strapped.
"I would love to be there with you," he told fans while pledging he would be back in action soon.
Vargas, meanwhile, made sure twice-beaten finalists Argentina knew who was on top in the rivalry between the two countries.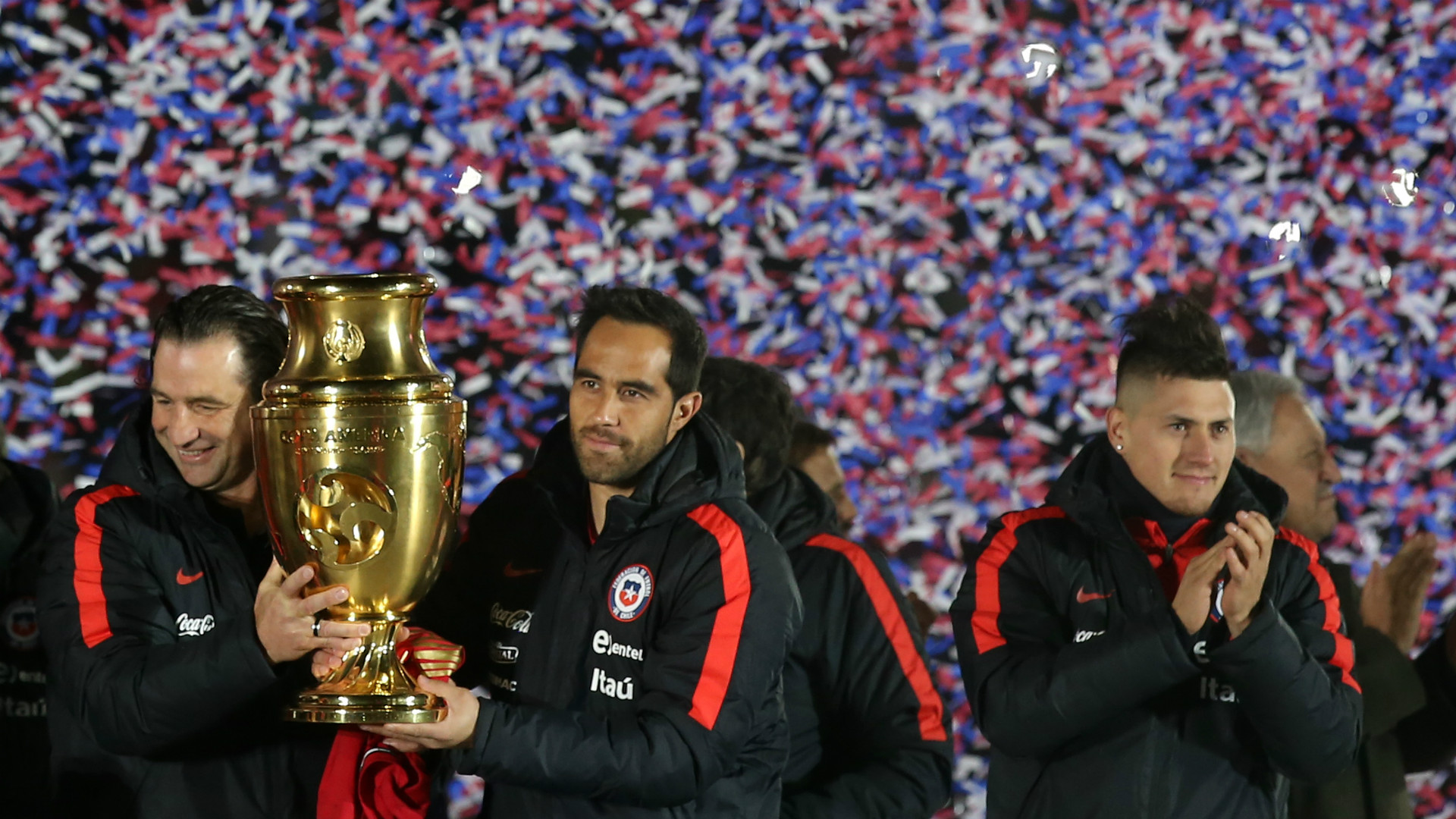 "Argentina are now our children," the six-goal Copa America top scorer fired during the party.
"Taking this Copa was much tougher because we weren't with our fans. It was far more difficult.
"Argentina are always making finals and there is nothing sweeter than knocking them out. Even more so through penalties."