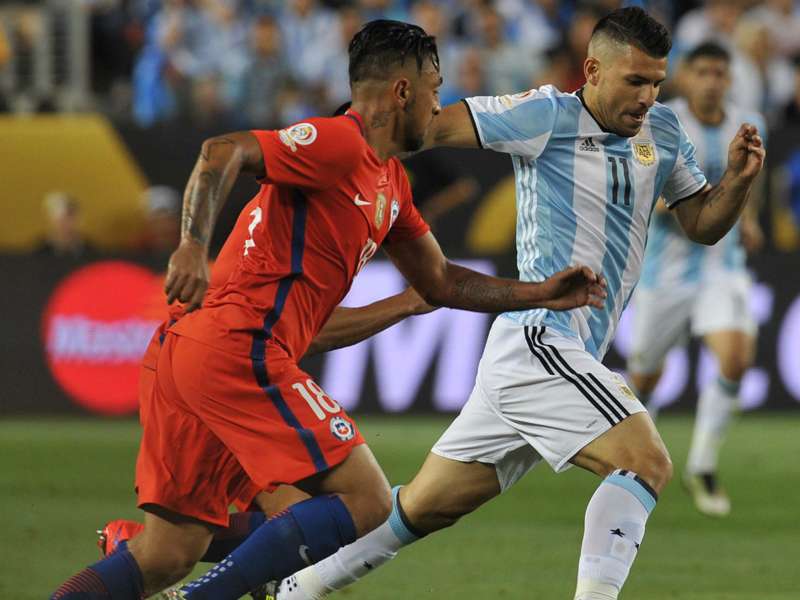 The president of CONMEBOL has confirmed that he has proposed to UEFA a potentially stunning challenge: a game between the winners of the Copa America Centenario and Euro 2016.
Argentina and Chile face off on Sunday in the final of the US-based competition, in a repeat of last year's showpiece.
In France, meanwhile, the tournament is preparing for the start of the last 16 phase, with World Cup winners like Italy, Germany, Spain, England and the hosts still involved.
And speaking on Friday, CONMEBOL chief Alejandro Dominguez revealed his unusual proposition.
"We have challenged UEFA to a clash between the winners of the Copa America and Euro 2016," he stated during a press conference when asked by Goal.
"We have invited UEFA, we have challenged them to a game to see who could win. We are now waiting for their official reply."
Aside from throwing down the gauntlet to Europe, Dominguez reiterated his delight at the success of the Copa in the US.
"There is a great deal to point out, there have been more than three goals a game, the fans' behaviour," he said.
"We have averaged more than 46,000 spectators in every game. I would like to thanks fans for their model behaviour throughout the tournament."