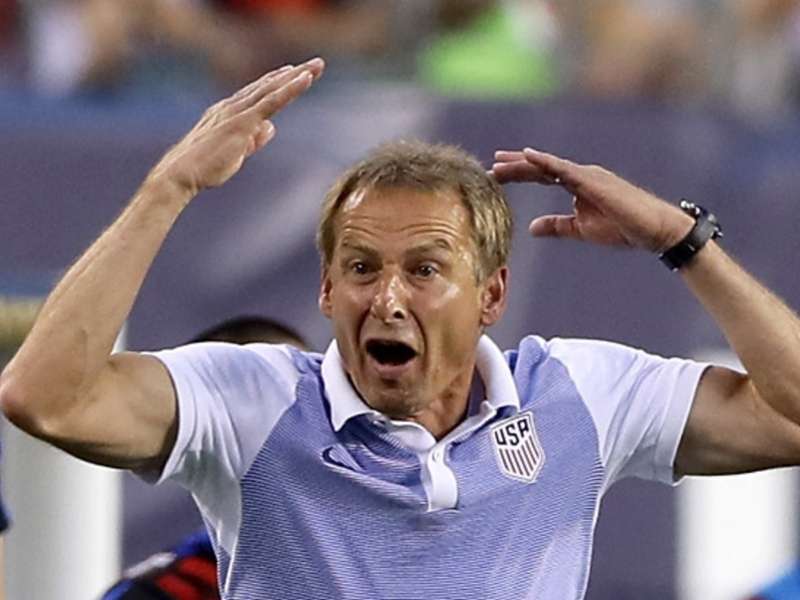 SEATTLE— The U.S. national team has won plenty of matches during the Jurgen Klinsmann era, and has beaten some big names as well, from Italy to Germany and the Netherlands. Despite a good list of victories, the nearly five-year tenure Klinsmann has managed has lacked a true signature victory.
That could change Thursday if the U.S. can beat Ecuador and book a place in the Copa America semifinals.
Now beating Ecuador isn't exactly the same as beating a reigning World Cup champion, or an archrival at a World Cup. But leading the Americans to the Copa America semifinals, and doing so in front of what should be a raucous pro-U.S. crowd, could provide the type of signature moment other previous coaches have enjoyed.
MORE: Copa America for Euro 2016 - which has prettiest fans?
Bob Bradley's signature result was the 2009 Confederations Cup win against Spain, which pushed the Americans to the final and ended Spain's 35-game unbeaten run. Before Bradley, Bruce Arena's crowning achievement was his U.S. team's 2-0 victory over Mexico in the 2002 World Cup round of 16. Sure, you could argue beating Portugal in the opening match of that World Cup also was memorable, but securing World Cup-level bragging rights on an archrival is tough to top.
Prior to Arena, Steve Sampson secured his signature victory in a Copa America, helping guide the Americans to a 3-0 win against Argentina at the 1995 tournament. Before Sampson, Bora Milutinovic also enjoyed his own marquee result against a South American opponent, with the win against Colombia in the 1994 World Cup.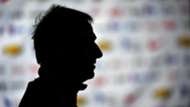 Klinsmann has had his share of good moments, perhaps none better than the U.S. win against Ghana in the 2014 World Cup opener. That victory provided some sweet revenge for U.S. fans who watched Ghana eliminate the Americans from the two previous World Cups, but it wasn't necessarily a win that advanced the U.S. team's reputation or standing on the international stage. Beating Belgium in the 2014 World Cup round of 16 could have done that, but the Americans were thoroughly outclassed and eliminated.
Truth be told, the U.S. has come up short in some big moments under Klinsmann — from the Belgium loss to the 2015 Gold Cup semifinal defeat to Jamaica and subsequent CONCACAF Cup setback to Mexico. There have been good moments as well, including a pair of friendly wins against Germany, victories in Mexico, Italy and the Netherlands, and yet another 2-0 World Cup qualifying triumph against El Tri to add to the collection.
None of those wins will have meant as much as what a win Thursday will mean for the Americans, who went into this Copa America an overlooked participant, a team few genuinely believed could reach the semifinals.
Winning an elimination game against Ecuador, a veteran side with World Cup experience that is ranked No. 13 in the world, and sitting in second place in CONMEBOL World Cup qualifying, would offer clear evidence that Klinsmann has this U.S. team heading in a good direction as we hit the halfway point between World Cups.
A loss would make all of the U.S. squad's hard work in the group stage suddenly less impressive, because advancing past the opening round was always seen as the minimum requirement for this Copa America, even if the Americans were placed in the tournament's toughest group.
A quarterfinal victory, on the other hand, would help build even more momentum for this U.S. team, and give the Americans at least two more matches to play. It could also set up an opportunity for an even better signature moment, with a chance to potentially face Lionel Messi and Argentina.
No disrespect to Argentina's next opponent — Venezuela — which has been one of the real revelations of this tournament, but Argentina will be expected to win its quarterfinal handily, which would then mean a semifinal date between the U.S. and Argentina on Tuesday in Houston (if the Americans beat Ecuador).
Imagine the stage: the U.S. and Argentina meeting in the Copa America two decades after the U.S. surprised Argentina, and a decade after Klinsmann's Germany beat Argentina in penalty kicks in the World Cup quarterfinals. The Americans would be heavy underdogs, but this Copa America has been full of surprises so it could just provide one more for the home team.
First thing's first: The U.S. must beat a tough Ecuador team Thursday. This American team has shown real quality and toughness in consecutive shutout wins against Costa Rica and Paraguay, but a win Thursday would mean much more, and would give Klinsmann a signature victory to hang his hat on.