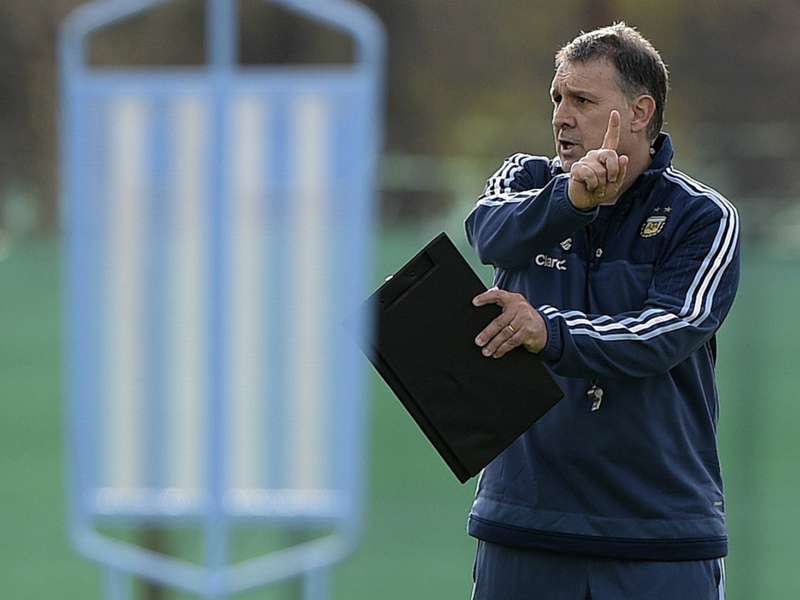 Argentina coach Gerardo Martino felt his side lost control in the second half after letting slip a two-goal lead against Paraguay.
Goals from Sergio Aguero and Lionel Messi, who slotted home a penalty, put the Group B favourites into a comfortable half-time lead in La Serena.
However, a stunning strike from Nelson Valdez cut the deficit in half and, with Argentina retreating, Paraguay managed to sneak a draw in the closing minutes.
Substitute Lucas Barrios grabbed a late equaliser as the underdogs fought back to gain a share of the spoils.
"I cannot say much about the goal of Haedo (Valdez), but for 50 minutes we managed the game and could've scored another goal," Martino said.
"Then we were filled with doubts, we could not sustain the pressure. We could not solve the changes made by our rivals.
"We have to play games with absolute control. I have a feeling that we lost control.
"We must review what we did wrong. We did not play the full game like we did in the first half. We lost control of the game."
A point is hardly a bad start for Argentina in the competition, though Martino admitted his squad must bounce back quickly from the disappointment of surrendering a match-winning position
They next face Uruguay, with the reigning Copa America champions having begun their campaign with a hard-fought 1-0 win over Jamaica.
"It's a blow that must be absorbed and this feeling is not the same as we had in the first half," the former Barcelona boss added.
"We have to keep trying. We're not talking about a quarter-final or semi-final. This kind of game is a sin, because we've finished up drawing it."
addResponsivePlayer('1wn75vfostk4e1313yu1kkgfaz', '756299s5867t10jo5knvn2rdh', 'owzy06b97wy717kadwbvp80e2', 'perf1wn75vfostk4e1313yu1kkgfaz-owzy06b97wy717kadwbvp80e2', 'eplayer40', {age:1429631048000});