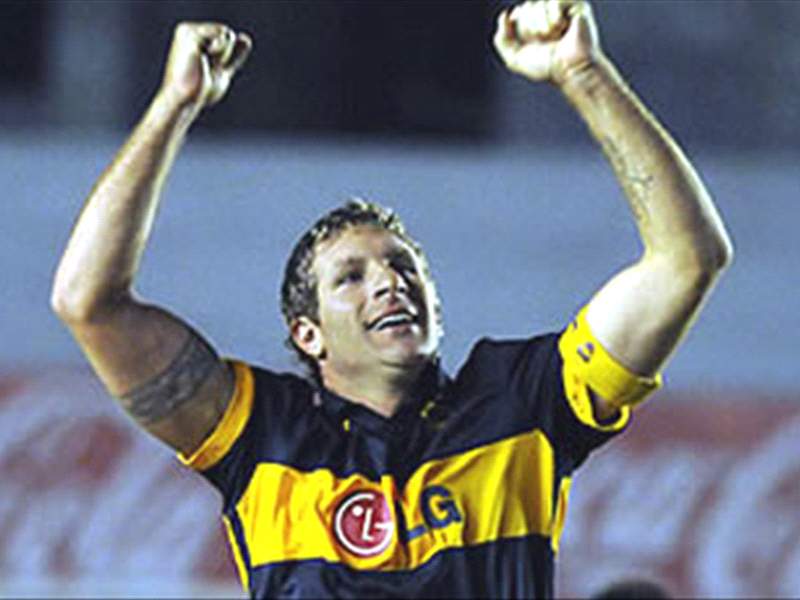 Boca Juniors 1-1 Independiente

Two of the most historic clubs in Argentina played out a 1-1 draw in Buenos Aires as Martin Palermo and Lucas Villafanez bagged goals.

A beautiful performance by 'El Rojo' failed to bring the Avellaneda side more than a single point as both teams continue to struggle in the domestic league.

Both desperate for a victory, Independiente proved to be the better side, but it was Boca's legend that opened the scoring.

Pablo Mouche found Palermo in the box for the opening goal 22 minutes in.

'El Loco' used a magical touch for the advantage. On the right side of the box, Mouche cut back to his left and curved in a cross that found the veteran striker at the edge of the box.

Palermo ran towards the ball, allowing it to pass under his legs before using the back of his right foot to redirect it into the net, sending the Boca fans into a frenzy.

The goal marked Palermo's second in as many matches. The star striker ended his scoring drought last week after over 900 minutes of play without a goal.

As Boca gained momentum, Independiente did not let up. Playing through Facundo Parra and Nestor Silvera, the visitors played a combination of balls inside and wide but managed nothing.

The home side could not manage much with the ball, getting shut down time after time by Independiente's defence after the early goal.

Despite being down, Independiente managed to score a late goal courtesy of an unexpected player. In the 76th minute, the young Villafanez scored his first goal with the club, firing a cracker to earn the draw.

Silvera gained possession inside the box, setting up Villafane with a soft pass. The midfielder drilled a shot from the top of the box into the left side of the net for the equalizer.

With the result, both teams sit level in 13th place with 15 points eachbut only four points from fourth place

Boca will travel to Argentinos next week. Independiente will host San Lorenzo.