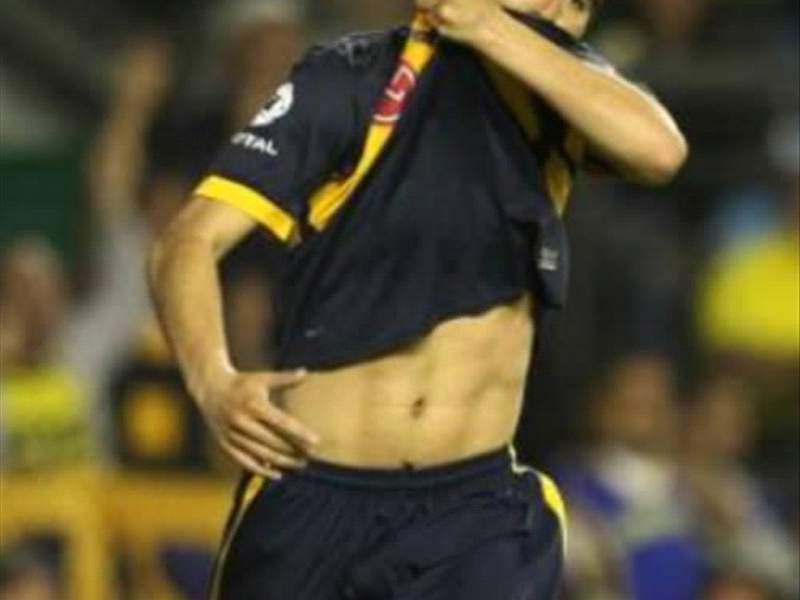 Boca Juniors legend Juan Roman Riquelme spoke last night of his happiness at signing a new contract with the Xeneixe, and told press that he wants to repay the club's faith with national and international success once more.

"It was strange to enter the dressing room again because there are so many new faces. I am pleased by the new boys, a great team has been formed," the 32-year-old stated in his first public appearance since securing his Boca future.

"The best thing that could possibly happen to me now is winning a Copa [Libertadores]. That is my target."

Riquelme held a press conference at the club's Casa Amarilla training complex yesterday, after finally putting pen to paper on a lucrative $5 million four-year deal. And the number 10, currently receiving treatment for a knee injury, declared himself content at the eventual resolution of negotiations.

"The most important thing is that I am going to be here at the club for a long, long time," Riquelme beamed as he looked relaxed and satisfied in front of reporters.

"The ideal would have been to sort this all out earlier in the break, but some negotiations take more time than others."

Riquelme was coy, however, when asked when he would reappear in a Boca jersey, answering: "Today I am only thinking about my recovery and not when I will play again. I want to return at 100 per cent.

"I don't know how much longer I am going to play and I want to enjoy these four years as much as I can. Boca have brought in some excellent players, those already here have to help them to feel good and important."